For 91 Days,
we explored sunny Valencia, home of paella and the third-largest city in Spain. We already knew Valencia well… in fact it's our adopted home, and the place we return to whenever we're taking a break from traveling. Whether you're planning your own journey to Valencia, or are just interested in seeing why we chose to make it our permanent base, our articles and photographs should help you out. Start
at the beginning
of our adventures, visit our
comprehensive index
to find something specific, or choose one of the articles selected at random, below: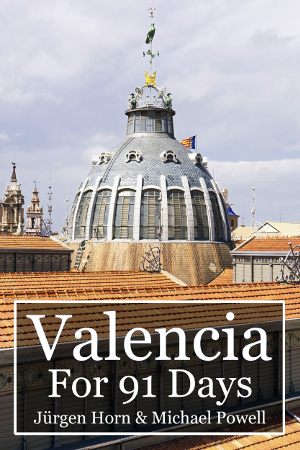 There's not a city in the world Jürgen and I know quite so well as Valencia. We lived here for years before starting our travel project, and should there ever come a day we're ready to settle down, it's to Valencia that we'll return. We figured our favorite city on Earth deserved the full attention of our blog, so we spent 91 days seeing the sights as though we were newcomers.
Valencia is a relatively flat city, but it's surrounded by mountain ranges. The closest is the Sierra Calderona, an hour's drive northwest. We spent a day hiking in the hills and ended up at the Mirador de Garbi, a natural rocky outcrop with astounding views of the Mediterranean Sea.
The unofficial sport of Valencia is pilota, a type of handball played in long halls known as trinquets. This fast-moving game is like a mix between volleyball and tennis, but looks a lot more painful than either of those.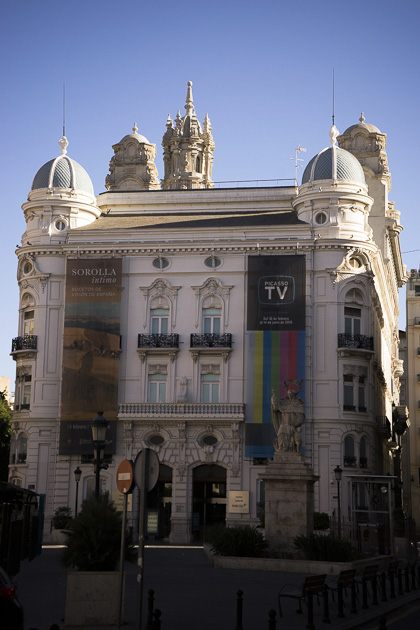 Housed within a stately, 19th-century palace in the neighborhood of La Xerea, you'll find one of Valencia's premiere private art institutes. The Centro Cultural Bancaja hosts long-running exhibitions which tend to focus on Spain's most famous artists.
Before cobbling together our concise history of the city, we decided to refresh our knowledge at the Valencian History Museum. Housed inside an old cistern, this museum takes visitors on a comprehensive tour from the days of the Romans to Francisco Franco.
During Fallas, approximately 600 monuments are constructed around the city, but the best are in a category called the Sección Especial. In 2015, we visited all twelve monuments in the top section. Considering how much time and effort the artists put into them, it seemed like the least we could do. Here are the top six, in order of how they finished in the official competition.
L'Oceanogràfic opened its doors in 2003, and was an immediate hit. The price of entrance isn't cheap, but you could easily spend all day here. And you'll need to, if you plan on seeing everything. This is the largest oceanarium in Europe, with sections dedicated to the Red Sea, the Arctic, the Mediterranean, coral reefs, mangrove forests, tropical waters and the oceans. There's an auditorium, a dolphinarium, a spherical bird sanctuary and multiple restaurants. Grumble about the ticket price all you want, but by the end of the day it's hard to deny you got your money's worth.