For 91 Days,
we explored sunny Valencia, home of paella and the third-largest city in Spain. We already knew Valencia well… in fact it's our adopted home, and the place we return to whenever we're taking a break from traveling. Whether you're planning your own journey to Valencia, or are just interested in seeing why we chose to make it our permanent base, our articles and photographs should help you out. Start
at the beginning
of our adventures, visit our
comprehensive index
to find something specific, or choose one of the articles selected at random, below: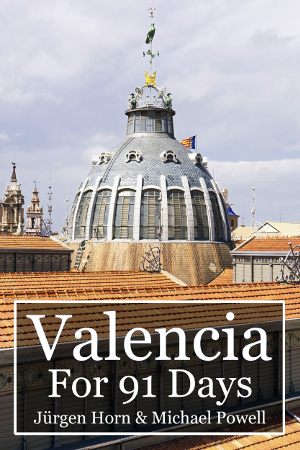 There's not a city in the world Jürgen and I know quite so well as Valencia. We lived here for years before starting our travel project, and should there ever come a day we're ready to settle down, it's to Valencia that we'll return. We figured our favorite city on Earth deserved the full attention of our blog, so we spent 91 days seeing the sights as though we were newcomers.
"Foc" is Valencian for "Fire," but you'll be forgiven for screaming out a similar-sounding English word while watching either the Cabalgata de Foc (Parade of Fire), or the Nit de Foc (Night of Fire). Because these events are foc-ing insane.
When the Institut Valencià d'Art Modern opened its doors in 1989, it was Spain's first museum dedicated to modern art. Found on the western corner of the old town, bordering the Turia riverbed, the IVAM is probably Valencia's most important and popular museum.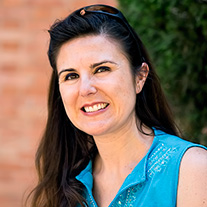 Armed with a pen, paper and a list of questions, we set out into the streets of Valencia to meet some locals. As we suspected, this turned out to be a simple task. Valencians practically live outdoors, especially during the summer, and are friendly and approachable. Almost every person we stopped was happy to take a few minutes out of their day to answer our questions.
Valencia's botanic garden has a history dating back to the 16th century. Home to thousands of species of plants, and nearly as many cats, the garden is one of the city's most relaxing corners.
Even at night, Valencia is a city defined by light. The "blue hour" right after dusk is one of our favorite times, when the sky takes on a gorgeous, dark blue tint, and the street lamps illuminate the city's buildings with a warm yellow light. Here are some photos which suggest that Valencia is at its most beautiful when the sun is making its daily retreat.
Jürgen and I live in Valencia, but we spend at least half the year traveling the globe. And when we're not at home, we rent out our apartment. If you're looking for a base from which to explore Valencia, you might want to consider our place. Wait… do I sense some hesitation? Well, please allow me to convince you.