Hey there, Valencia, did you miss us? After five years spent traveling the world, from Tokyo to Bolivia, from Iceland to Sri Lanka, we've returned to our adopted home. I'm from the US, and Jürgen is from Germany, but this Spanish city on the Mediterranean Sea is where we've decided to settle down. And it's about time we show the world why.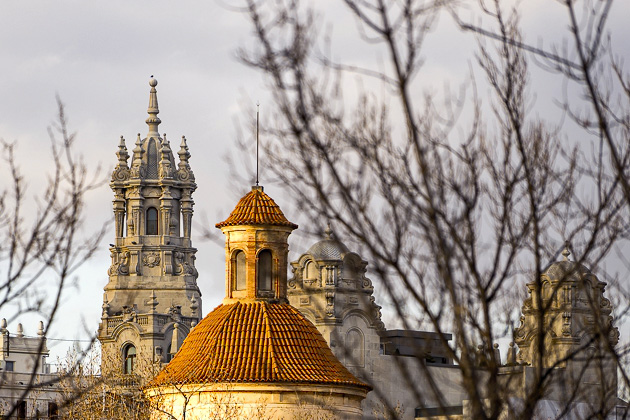 In 2008, Jürgen and I moved to Valencia on a whim. We had been living in Western Ireland; a beautiful area, but one with an absolutely disagreeable climate. After a year and a half of daily rain and wind, we needed to see the sun. We were desperate for it. So when we heard about Valencia's 300 days of sunshine per year, we packed up our things. Neither of us had ever even visited Valencia, but like I said: we were desperate. A few weeks later, still in the middle of winter, we were laying out in the sun with our shirts off, snacking on jamón serrano and laughing about the excellent decision we had made.
We had expected to be happy in Valencia, but we hadn't expected to fall so completely in love with the place. It happened quickly. We loved everything about living here. The people, the language, the beach, the city's size, the festivals, the lifestyle, the markets, the bars, and of course the sun. Oh, that glorious sun!
One year in Valencia became two, and two became three. And eventually, consciously or unconsciously, we decided that this city would be our home forever. We still had the itch to travel, and over the course of a long, wine-soaked lunch, we came up with the concept of "For 91 Days." It was one of those life-changing "Eureka!" moments. We could travel the world and live in other places, but Valencia was the city to which we'd always return.
For the past five years, we've been on the road, but have often returned to Valencia for short breaks… visiting friends, taking care of "life stuff" like dentists and taxes, dropping off accumulated souvenirs… but this time we've returned on a more permanent basis. In fact, we decided to buy an apartment in Valencia. A big step for us, but it was time for a place of our own. A home to which we can return, in which we can have our own furniture, and from which we can base our lives. And we'd finally have an address… an actual permanent address! That might seem like a minor detail, but trust me: after five years of living without one, we've learned all about the necessity of having an address.
Buying an apartment in Spain was a long, painstaking process, and we ended up staying in Valencia far past our normal 91-day limit. But it gave us enough time to remind ourselves why we fell in love with the city, in the first place. Perhaps it's enough to convince you to visit Valencia, too… or even move here, yourself!