For 91 Days,
we explored sunny Valencia, home of paella and the third-largest city in Spain. We already knew Valencia well… in fact it's our adopted home, and the place we return to whenever we're taking a break from traveling. Whether you're planning your own journey to Valencia, or are just interested in seeing why we chose to make it our permanent base, our articles and photographs should help you out. Start
at the beginning
of our adventures, visit our
comprehensive index
to find something specific, or choose one of the articles selected at random, below:
mike_frontpage(); ?>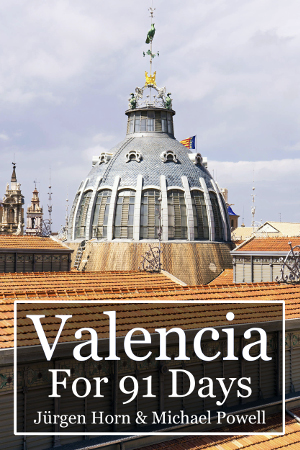 There's not a city in the world Jürgen and I know quite so well as Valencia. We lived here for years before starting our travel project, and should there ever come a day we're ready to settle down, it's to Valencia that we'll return. We figured our favorite city on Earth deserved the full attention of our blog, so we spent 91 days seeing the sights as though we were newcomers.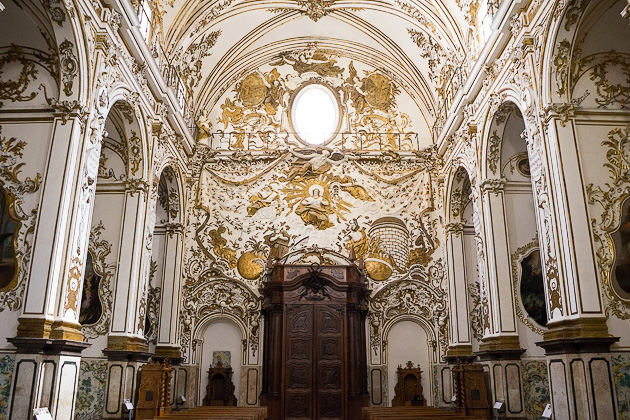 Following the San Martín Obispo and San Esteban, the San Juan de la Cruz completes Valencia's trio of churches which have been recently restored to their original Baroque brilliance. Like its brothers, this is one of the city's oldest churches, founded in 1343, immediately after the Reconquista. And also like its brothers, it's just... wow.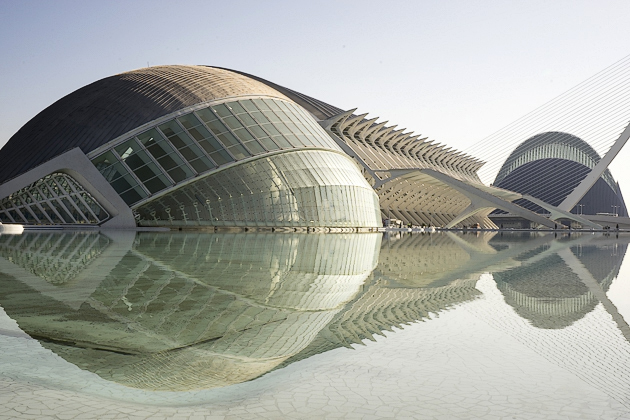 An array of futuristic buildings occupying the eastern end of the Turia Riverbed Park, the City of Arts and Sciences is easily Valencia's most distinctive feature. When people think "Valencia," the sharp white lines, shallow blue pools and tile-covered curves of Santiago Calatrava's creations are generally what spring to mind.
Valencia's botanic garden has a history dating back to the 16th century. Home to thousands of species of plants, and nearly as many cats, the garden is one of the city's most relaxing corners.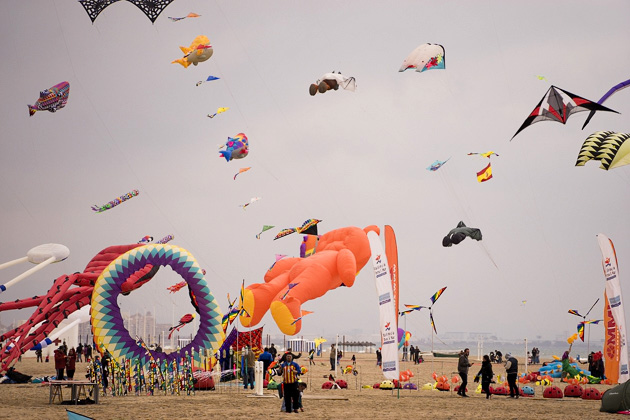 Valencians sure love their festivals. This might be a generally Spanish trait rather than one which is strictly Valencian, but once March rolls around, there's another festival of some sort every weekend in this city. We have Fallas, wine and tapas festivals, Semana Santa, and various other religious festivals honoring a never-ending string of saints... and also, there's a kite festival down at the beach.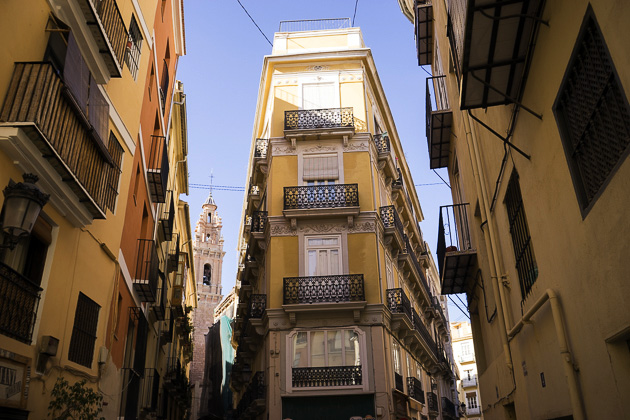 La Xerea is one of the six neighborhoods which make up the Ciutat Vella, or "Old Town," of Valencia. And of all the city's neighborhoods, it's our favorite. La Xerea is central, historic, packed with ancient churches, palaces and monuments, and somehow manages to retain the calm of a quiet residential zone. And most importantly, it's our home.
Whether you're in the mood for tapas, bocadillos, or a full, multi-course menu, there are a million restaurants to choose from in Valencia. And if your time in the city is short, it's better not to run the risk of picking the wrong place. Don't trust TripAdvisor, which is appallingly off-the-mark in this city; for a classic Valencian meal, any of these should fit the bill.