For 91 Days,
we explored sunny Valencia, home of paella and the third-largest city in Spain. We already knew Valencia well… in fact it's our adopted home, and the place we return to whenever we're taking a break from traveling. Whether you're planning your own journey to Valencia, or are just interested in seeing why we chose to make it our permanent base, our articles and photographs should help you out. Start
at the beginning
of our adventures, visit our
comprehensive index
to find something specific, or choose one of the articles selected at random, below: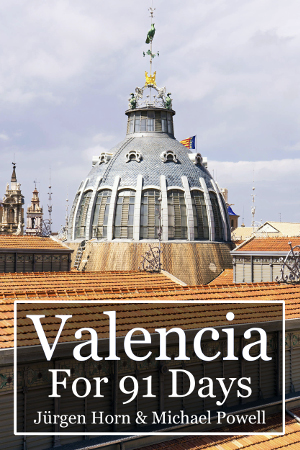 There's not a city in the world Jürgen and I know quite so well as Valencia. We lived here for years before starting our travel project, and should there ever come a day we're ready to settle down, it's to Valencia that we'll return. We figured our favorite city on Earth deserved the full attention of our blog, so we spent 91 days seeing the sights as though we were newcomers.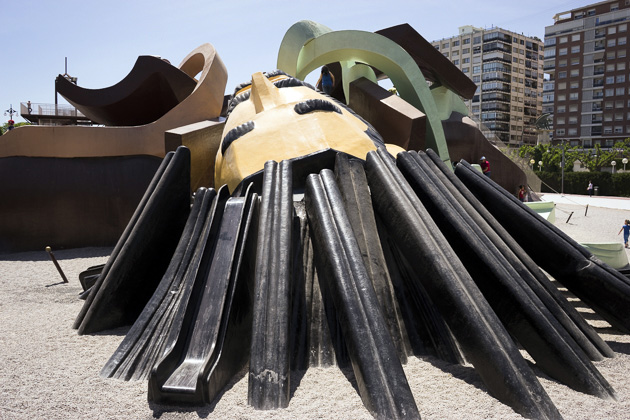 If you're looking at the Turia Riverbed using a satellite program such as Google Earth, you might be surprised by the presence of a giant tied onto the ground with ropes. And zoom in closer… what are those little specks climbing all over him? Lilliputians?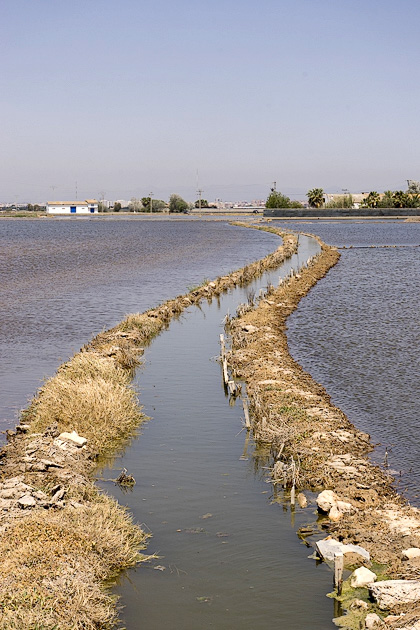 Normally, when we hop on bikes and leave Valencia for the south, it's to visit one of the many beaches stretched out along the coast. But today, we had a different destination in mind: the rice fields between the city and the lagoon of Albufera.
Directly across from the Mercado Central, La Lonja de la Seda (Silk Exchange) is Valencia's most historic building, and its only UNESCO World Heritage Site. Built between 1482 and 1548 at the height of Valencia's Golden Age, the Lonja is like a church devoted to the god of commerce.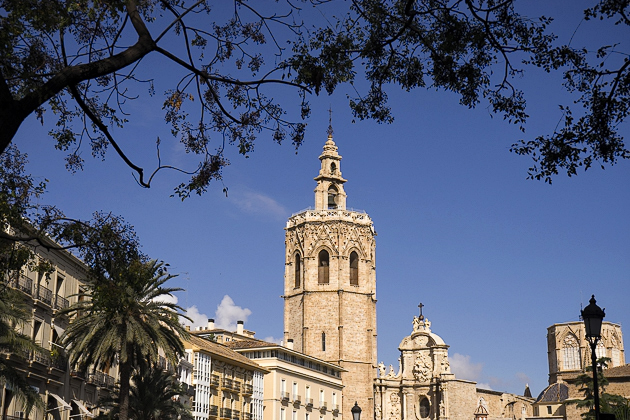 Valencians love to be outside and, as the workday ends, will explode from their offices and flow down the sidewalks like lava, before coming to rest in one of the city's many plazas. There are hundreds of plazas in Valencia, but here are some of the historic center's most well-known.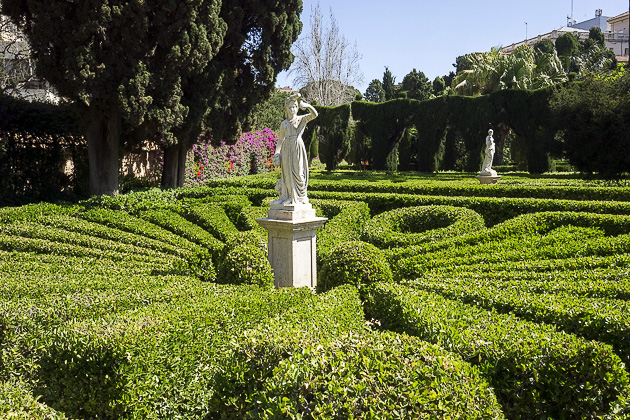 Found close to the much larger Viveros Gardens, the Jardines de Monforte were commissioned in the mid-19th century for the city mansion of the Marquis de San Juan. Today, the romantic gardens provide Valencia with its most popular backdrop for wedding photos.
Having seen the castle and most of the other principal sights on our first day in Xàtiva, we awoke early on our second day for an excellent 14-kilometer hike. We'd be following PRV-78, a circular path that leads along the Albaida River, past an ancient aqueduct and caves, and through groves of orange trees, before heading back into town.