For 91 Days,
we explored sunny Valencia, home of paella and the third-largest city in Spain. We already knew Valencia well… in fact it's our adopted home, and the place we return to whenever we're taking a break from traveling. Whether you're planning your own journey to Valencia, or are just interested in seeing why we chose to make it our permanent base, our articles and photographs should help you out. Start
at the beginning
of our adventures, visit our
comprehensive index
to find something specific, or choose one of the articles selected at random, below: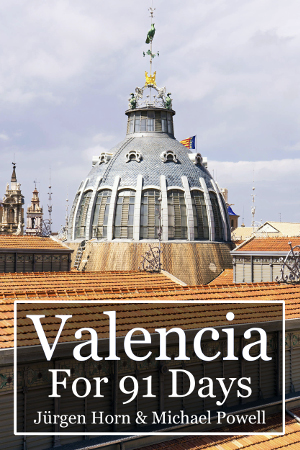 There's not a city in the world Jürgen and I know quite so well as Valencia. We lived here for years before starting our travel project, and should there ever come a day we're ready to settle down, it's to Valencia that we'll return. We figured our favorite city on Earth deserved the full attention of our blog, so we spent 91 days seeing the sights as though we were newcomers.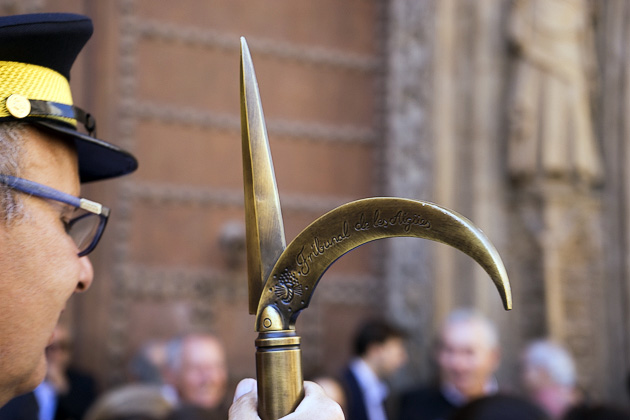 If passing through the Plaza de la Virgen at noon on a Thursday, you'll have to fight your way past a huge conglomeration of people gathered at the cathedral's back door. You might want to pause and join the group yourself, in order to see Valencia's Tribunal de las Aguas: the oldest continuing court in Europe.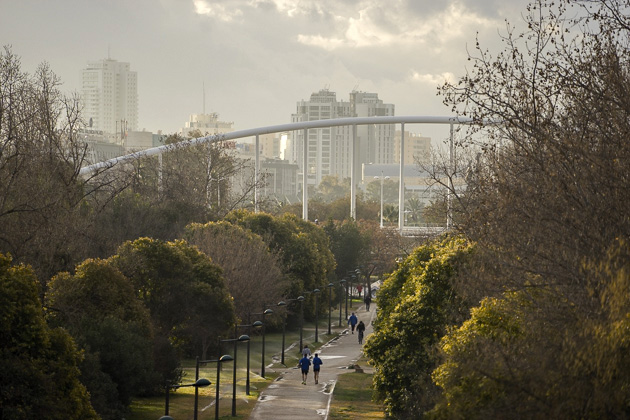 Once upon a time, not actually all that long ago, Valencia's historic center was bordered to the north by the Turia River. Although it was normally a benevolent presence, the Turia was given to sporadic fits of rage. And after a deadly flood in 1957, Valencia decided to remove the threat once and for all.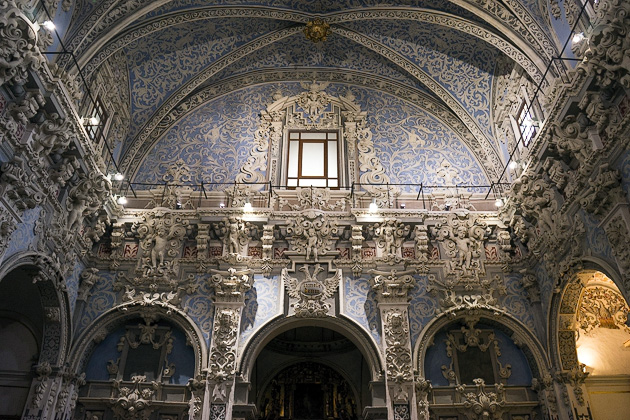 The San Esteban is among the oldest churches in Valencia, and has become a popular spot for baptisms. Along with the nearby San Martín and San Juan de la Cruz, it forms part of the city's trio of exquisite baroque churches.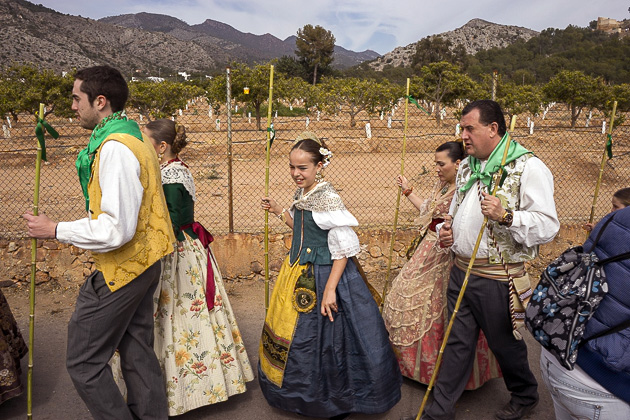 We tend to get so wrapped up in Fallas fever, that we forget about festivals happening in other places. Luckily, we have friends to remind us. This year, one such friend took us to Castellón for the Romería a la Magdalena: an eight-kilometer pilgrimage in which seemingly the entire city participates.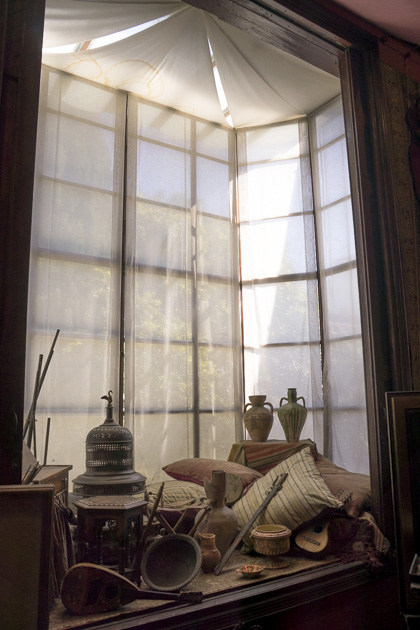 As Valencia's first family of art, the Benlliures left an indelible mark on the city's cultural landscape, around the turn of the 20th century. We visited their former home on Calle Blanquerias, which has been converted into a museum dedicated to the family and their astounding artistic output.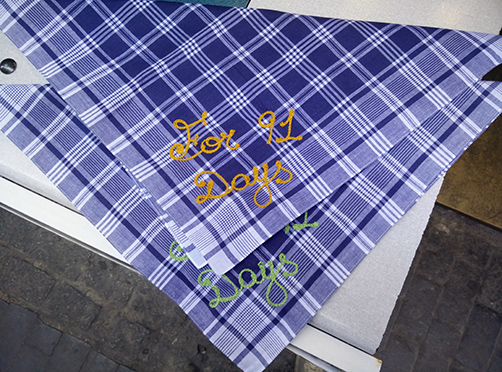 "After One Month…" is a series in which we normally share first impressions of our new homes. But in Valencia's case, our rose-tinted first impressions have long since matured into gnarled old certainties. Still, after years of calling this city home, we love it more than ever. And that should speak volumes.