For 91 Days Valencia Travel Blog
For 91 Days,
we explored sunny Valencia, home of paella and the third-largest city in Spain. We already knew Valencia well… in fact it's our adopted home, and the place we return to whenever we're taking a break from traveling.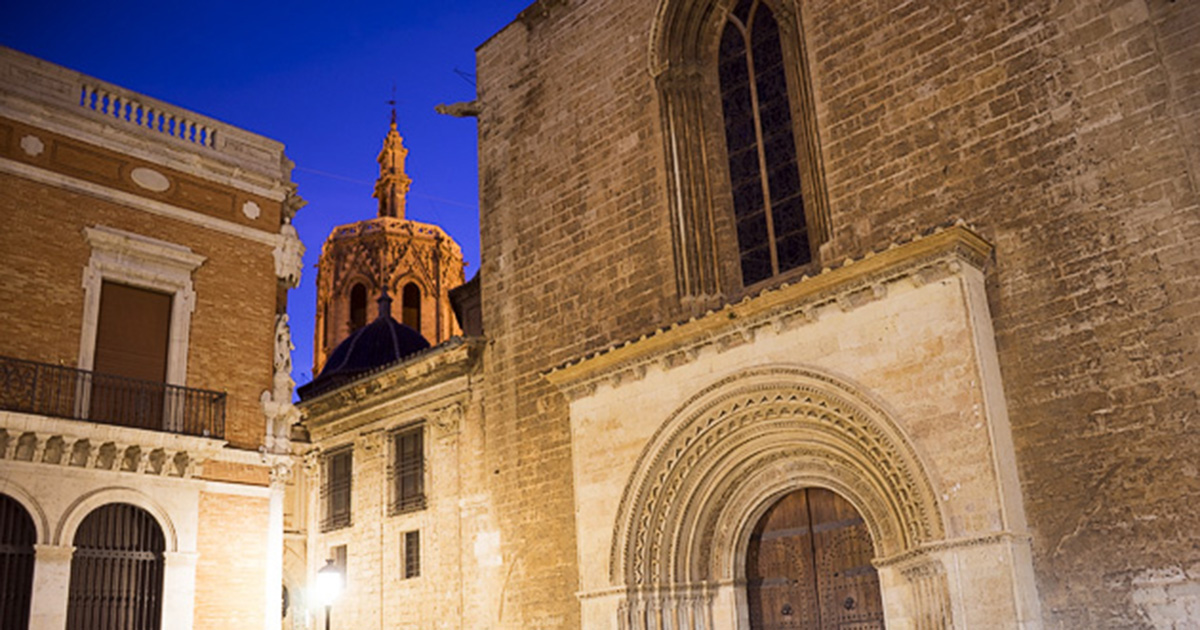 Explore Valencia With Us
Whether you're planning your own journey to Valencia, or are just interested in seeing why we chose to make it our permanent base, our articles and photographs should help you out. Start at the beginning of our adventures, visit our comprehensive index of our Valencia Travel Blog to find something specific, or choose one of the articles selected at random, below.
Valencia Travel Blog:
Showing #11 - 20 of 102 Articles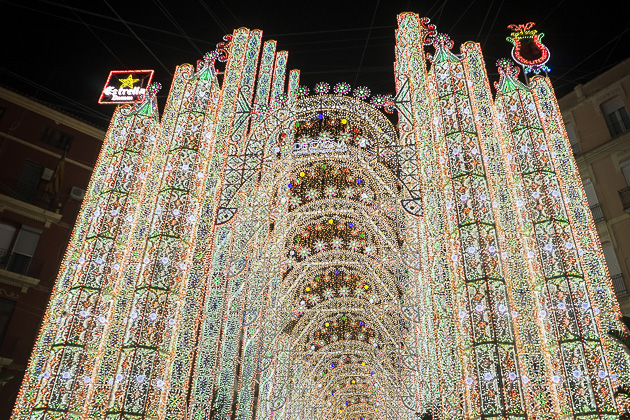 A major part of Fallas is its competitions. Paella championships, sports tournaments, fallera pageants, and of course the selection of the year's best monuments. But the most dazzling battle takes place on the streets of Ruzafa... or rather, above them. Every year, a few casales compete to erect the city's most mind-blowing streetlights.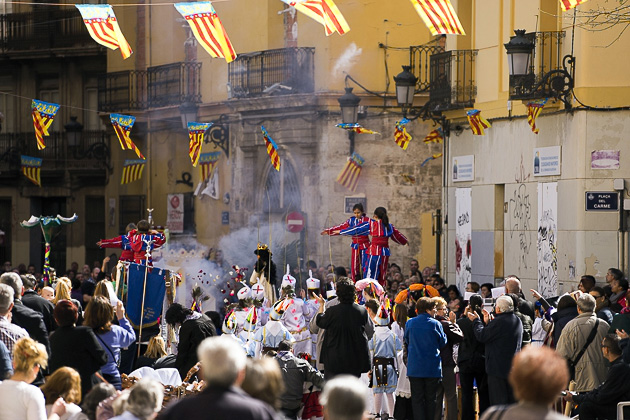 Among the first events on the Fallas program is the Cant de l'Estoreta, when the history of the festival is presented to the public. But whom should be entrusted with so solemn a task? Why, little kids, of course!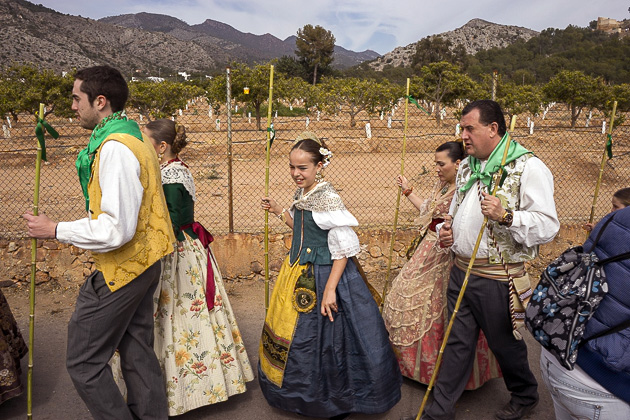 We tend to get so wrapped up in Fallas fever, that we forget about festivals happening in other places. Luckily, we have friends to remind us. This year, one such friend took us to Castellón for the Romería a la Magdalena: an eight-kilometer pilgrimage in which seemingly the entire city participates.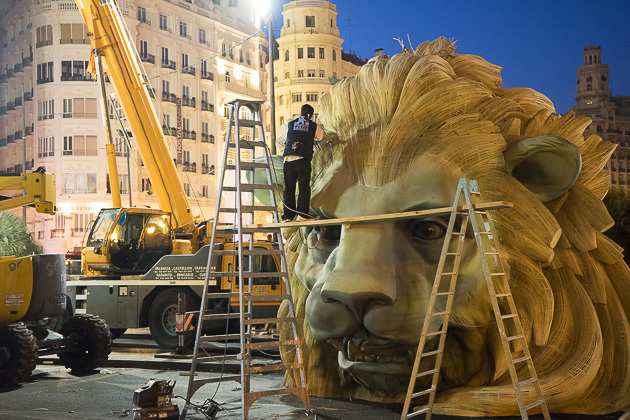 Early on the morning of March 15th, before the sun has even appeared in the sky, the artists of Valencia are hard at work. This is the day of La Plantà, when hundreds of fallas monuments are erected throughout the city.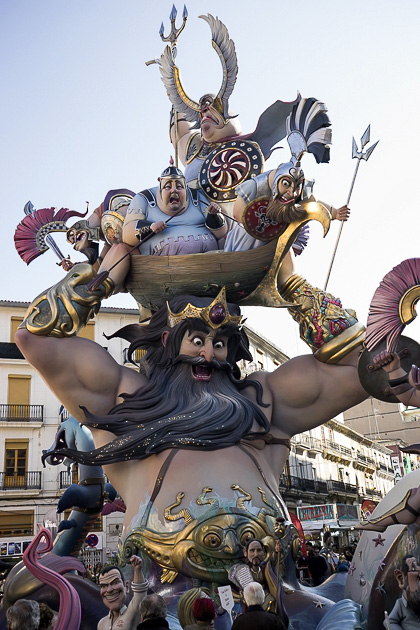 In December 2016, the Fallas Festival of Valencia was included in UNESCO's list of intangible cultural heritage. To celebrate, we've created a bunch of GIFs which you're free to use (if you do, please link back to this article). You can also find them on the GIF-search from both Facebook and Twitter GIF; just search for "Mascleta" and "Fallas Valencia".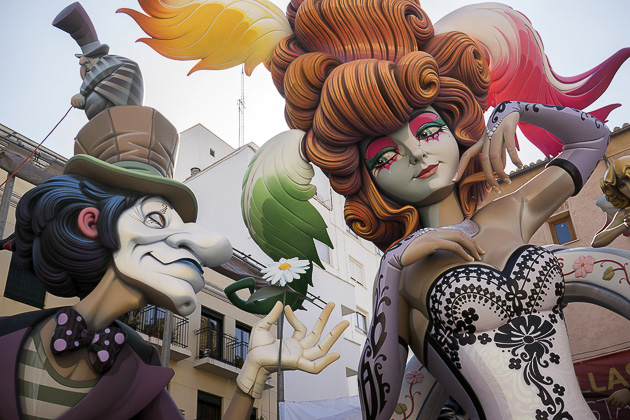 During Fallas, approximately 600 monuments are constructed around the city, but the best are in a category called the Sección Especial. In 2015, we visited all twelve monuments in the top section. Considering how much time and effort the artists put into them, it seemed like the least we could do. Here are the top six, in order of how they finished in the official competition.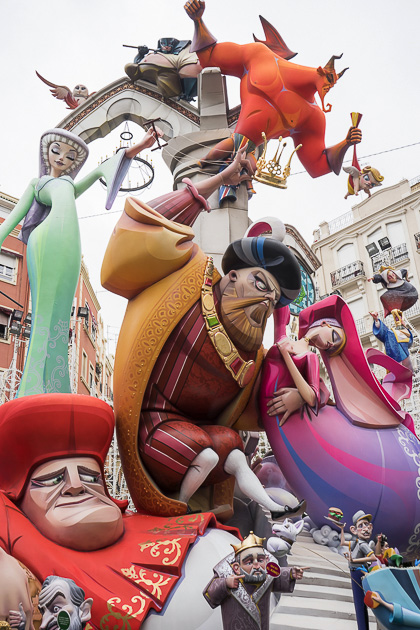 Fallas 2015 is over. And the monuments which, for a few brief days, graced the streets of Valencia have been reduced to ash and smoke. But we'll always have the pictures! Here are the monuments which made up the bottom half of this year's sección especial, as voted on by the judges. But that doesn't mean they weren't great -- some of these were among our favorites.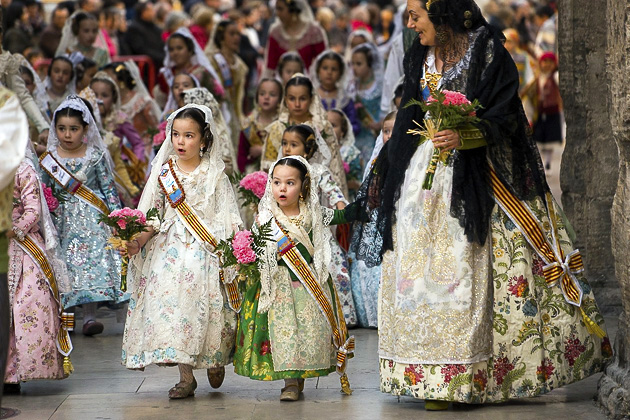 One of the most important events of Fallas is la Ofrenda, when tens of thousands of traditionally-clad falleros and falleras converge on Valencia, bearing flowers for the massive wooden figure of Our Lady of the Forsaken in the Plaza de la Virgen.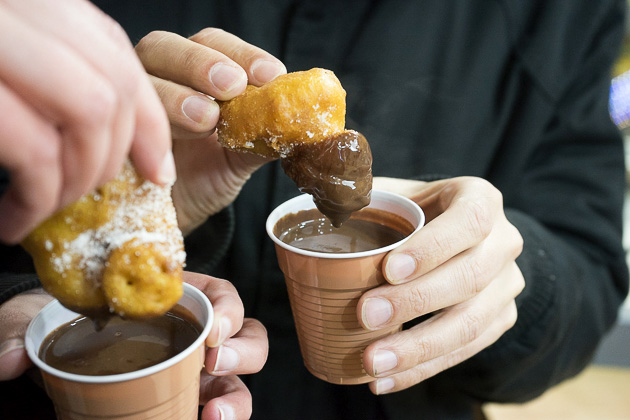 Throughout Fallas, the smell of smoke and gunpowder is unavoidable on the streets of Valencia, but another odor is almost as prominent: that of greasy, deep-fried goodness. On seemingly every other corner, there's a stand selling buñuelos. A sweet, delicious, artery-clogging nightmare, buñuelos are Valencia's favorite festival snack, and are even more sinful when dipped into cups of thick, rich, hot chocolate.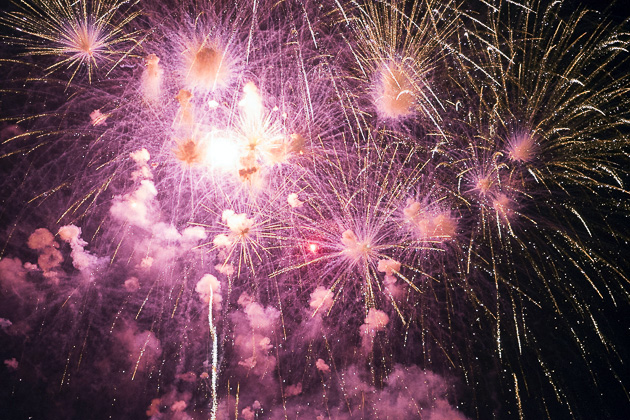 "Foc" is Valencian for "Fire," but you'll be forgiven for screaming out a similar-sounding English word while watching either the Cabalgata de Foc (Parade of Fire), or the Nit de Foc (Night of Fire). Because these events are foc-ing insane.