The Centro Cultural Bancaja
Housed within a stately, 19th-century palace in the neighborhood of La Xerea, you'll find one of Valencia's premiere private art institutes. The Centro Cultural Bancaja hosts long-running exhibitions which tend to focus on Spain's most famous artists.
"Bancaja" might sound familiar to anyone who's been following Spain's financial crisis and corruption scandals. During the real-estate bubble, this Valencia-based savings bank was the country's largest holder of toxic properties. In 2010, hoping to rebrand, Bancaja was merged with Caja Madrid and five other regional banks, to form Bankia: a debt-ridden mega-conglomerate which had to be rescued by the government just two years later. Bankia was the recipient of the biggest bailout in Spanish history.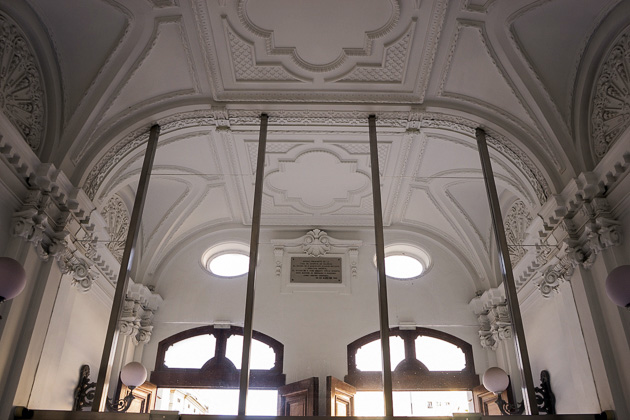 Bancaja still exists today, but solely as a foundation dedicated to social work and cultural patrimony. They support groups that help the under-privileged, organize conferences and workshops, often in the Valencian language, and help young people enter the job market. The most visible part of their contribution to society, however, is the Centro Cultural, which is always hosting a couple major exhibitions.
For us, visiting the Centro Cultural Bancaja seems to be a hit-or-miss experience. We've seen a couple mediocre shows here, but most have been good. Regardless, the palace provides an excellent venue for art, and if the current exhibition catches your eye, it might be worth stopping in.
Centro Cultural Bancaja – Website & Agenda
–Framed Photos Valencia (Perfect Souvenir)