The Jardín Botánico de Valencia
Valencia's botanic garden has a history dating back to the 16th century. Home to thousands of species of plants, and nearly as many cats, the garden is one of the city's most relaxing corners.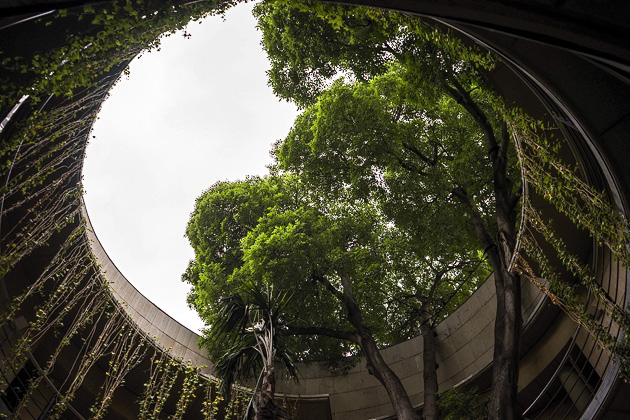 In 1567, the University of Valencia established a small garden in which to grow medicinal herbs and plants. But it wasn't until 1802 that the garden was moved to its current location, along the banks of the Turia River. As the years marched along, and Valencia struggled through a turbulent 20th century, the garden fell into a state of disrepair. But in 1987, it was "rediscovered" by the University, and renovated as a garden used for both study and recreation.
The Botanic Garden is deceptively large, and even though we've returned frequently, I'm always surprised by how much time is needed for even the most cursory of visits. There's a seemingly infinite variety of trees and shrubs, cacti and vines, herbs and grass. And for the scientifically-minded, the Latin name of each species is identified with sign.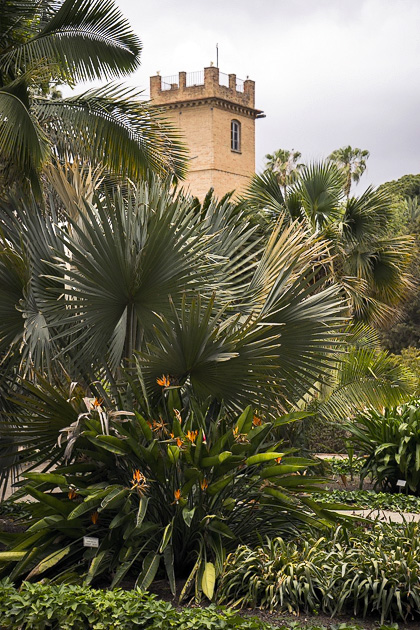 But you don't have to be a botanist to enjoy the Botánico. This isn't a perfectly manicured garden like the ones we saw while in Japan, but it's just as beautiful, with a wild, untamed quality. Valencia has a climate in which apparently every kind of plant thrives, and I can imagine the garden's frustrated landscapers coming in, day after day, and lamenting how quickly nature has overwritten their work.
My two favorite parts of Botánico are the spice garden, which is an aromatic wonderland, and the cactus section, with prickly plants of every conceivable size and shape. Also fun are the small greenhouses dedicated to families like "Predatory Plants" and "Orchards." And then, of course, there are the cats. The Botánico has developed into a shelter for stray cats, and they can be seen everywhere, lurking between the vines, sleeping on benches, or searching out the rare spots where the sun has managed to fight through the foliage.
Jardín Botánico – Website