Located literally across the street from the beloved, city-defining Turia Park, the Viveros Gardens have a tough act to follow. But this large park acquits itself well, with a history, beauty, and atmosphere all its own.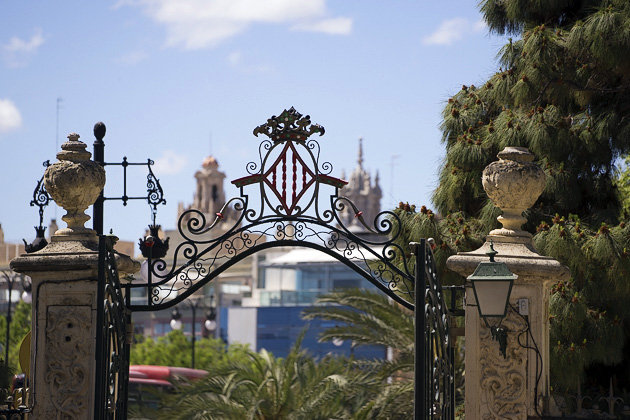 Viveros is also known as the Royal Gardens, or Jardines del Real, because of the palace which used to be situated on its grounds. Valencia was once an independent kingdom, and this park is where its royalty lived. The palace had been an impressive building, but was sadly destroyed in 1810, during the Peninsular War that pitted Spain against France. Surprisingly, it wasn't the invading French troops that razed the palace. The Spanish set fire to it themselves, not wanting to surrender it to their fast-approaching enemies.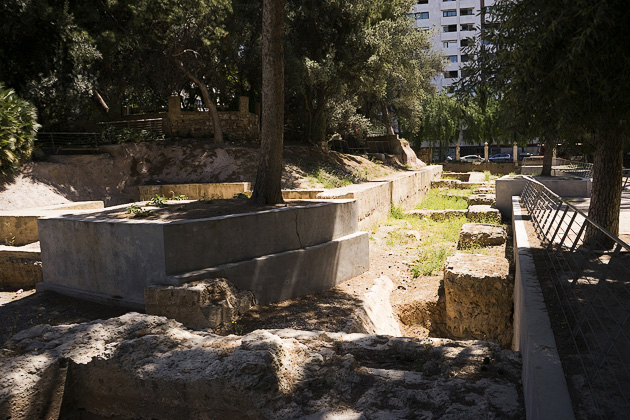 Today, little remains of the palace. There are a few paltry ruins on the eastern side of the park, but you'll have to use your imagination to reconstruct a mental image of how it must once have looked.
Luckily, you don't have to use your imagination to enjoy the rest of the Viveros, which is every bit as pleasant as the Turia, and nearly as popular. On sunny weekends, the number of kids running around the park can reach crisis level. Our theory is that parents prefer to take their rugrats to the Viveros, due to the presence of a couple bars where they can relax. Also, there aren't nearly as many joggers and bikers here as in the Turia. (Biking is actually prohibited in the Viveros; we've been stopped by the police before while trying to take a short cut through the park.)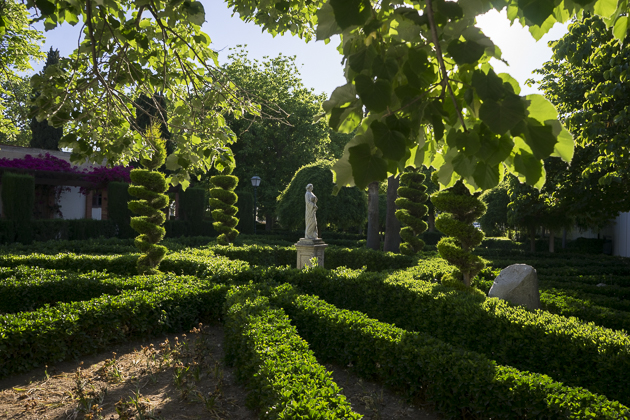 The Viveros Garden also has a few unique features to recommend it. There's a beautiful rose garden, laid out in concentric circles. And you'll find the Museum of Natural Sciences here, with a collection that includes the full skeleton of a Megatherium. There are large cages with exotic birds, a small driving park where kids can learn about traffic rules, as well as a set of tennis courts on the northern end of the park (although these belong to a private club). Also, Viveros had been the location of Valencia's zoo until 2007, when it was relocated to more spacious and modern BioParc.
The Viveros is much more of a traditional city park than the Turia, and we often find ourselves visiting. It might seem strange to have two large parks right next to each other, but Valencia's weather is twice as nice as most cities… people spend twice as much time outside, and so I guess they should have twice as many parks in which to do so.