The Micalet and the Santa Catalina
At either end of the Plaza de la Reina, you'll find Valencia's two most emblematic church towers. The Micalet, or "Little Michael," is attached to the city cathedral, while the bell tower of the Santa Catalina church is at the end of Calle Paz. Both towers can be ascended; the ticket price is negligible, but the cost to your legs will be great.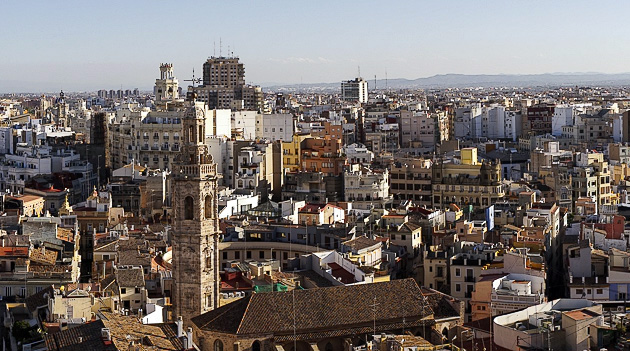 We'll start with the Santa Catalina's tower, which is the smaller of the two. This is among Valencia's original Gothic churches, constructed atop a mosque shortly after the reconquista, in the 13th century. A spiral staircase of 129 steps (by my count) leads to the top of its baroque bell tower. From here, you'll have an excellent view stretching over the top of the Plaza Redonda to the Mercado Central.
After checking out the view from the top of the bell tower, you might want a picture of the tower itself. If so, head down Calle La Paz. Built in 1869, this street was designed so that the bell tower would appear to crown its western end. La Paz is flanked by gorgeous 19th-century mansions, and the view down the street to the Santa Catalina is one of the most-frequently photographed in Valencia.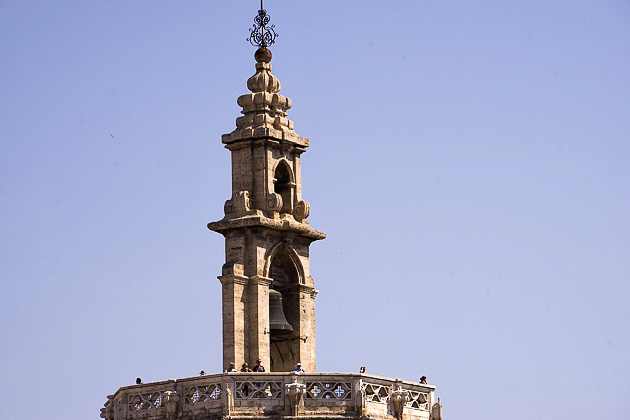 Now that your quads have been loosened up from the jaunt up the Santa Catalina, turn your eyes heavenward and shudder before the Micalet. Built in the 15th century in the Mediterranean Gothic style, this octagonal tower is 51 meters high, with 207 steps leading to its deck. It's not an easy ascent, but is worth the effort: this is the best view in the city. From the top of the Micalet, you can see out to the Mediterranean and the Ciudad de las Artes y Ciencias. You'll be able to spot the Mestalla, the Torres de Serranos and Quart, the Viveros Gardens and the BioParc.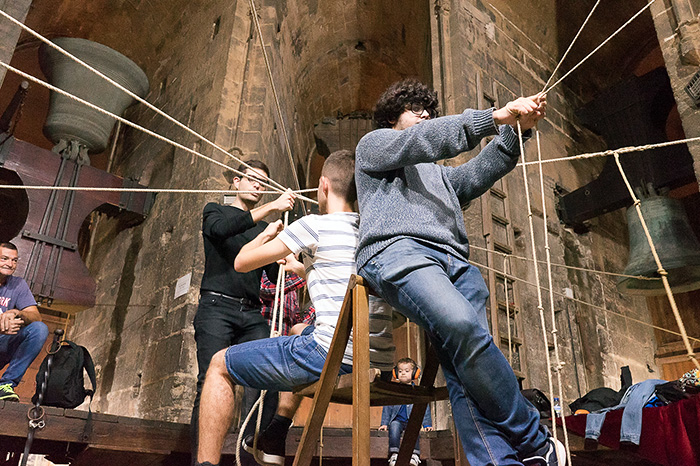 Time your trip to coincide with the top of the hour. The name "Micalet" actually refers not to the tower itself, but to the giant bell suspended atop it. When Little Michael strikes the hour, the ringing can be heard all around the old town… and should you be standing directly underneath, it's deafening. While atop the tower, our favorite pastime is to pick out the people who clearly aren't expecting it, and then watch them jump in terror at the sudden thunder-strike.
Locations on our Map: Santa Catalina | Torre del Micalet
–Rent an Apartment In Valencia
Pictures of the Santa Catalina and its Bell Tower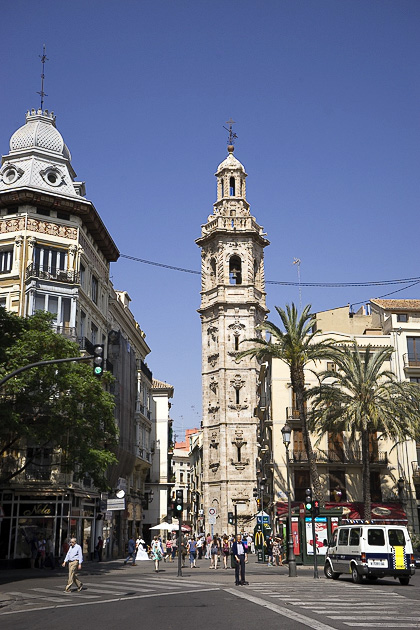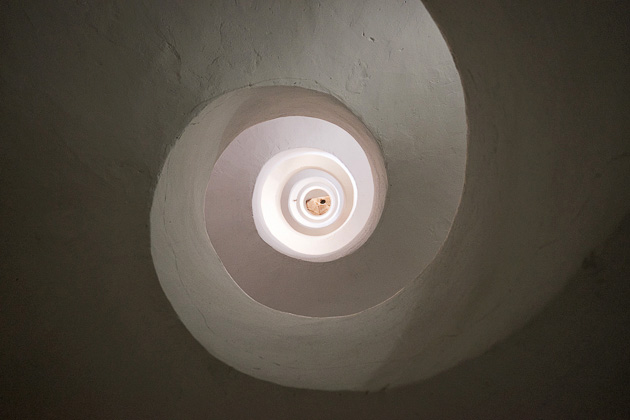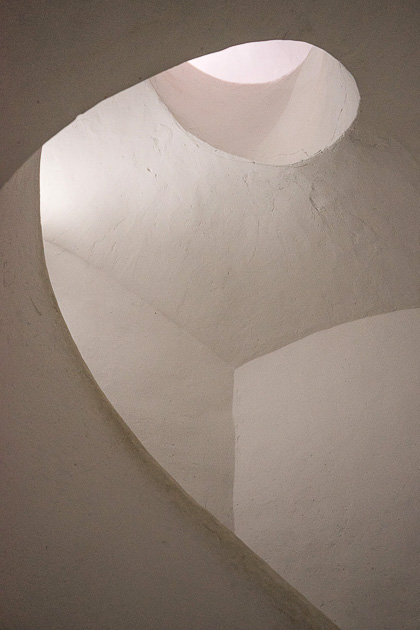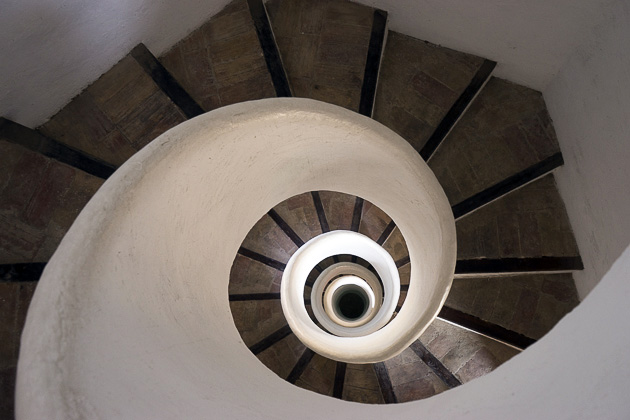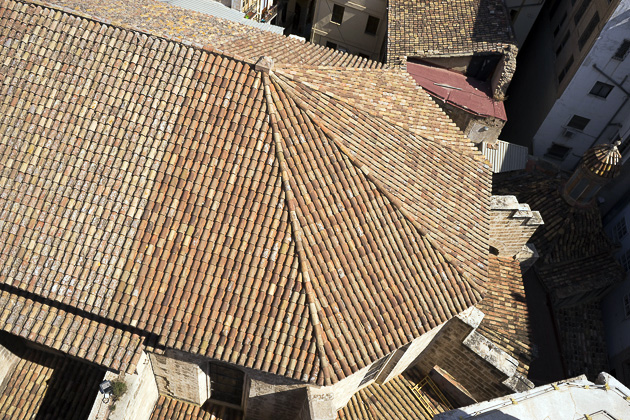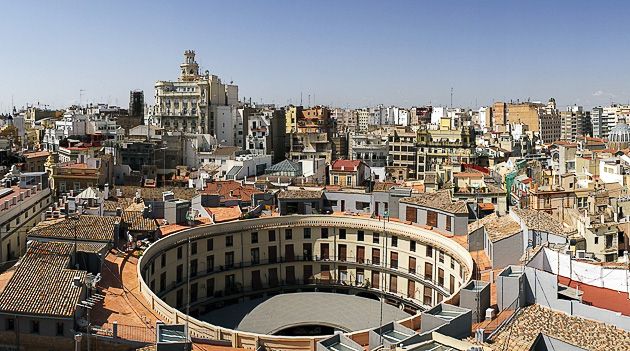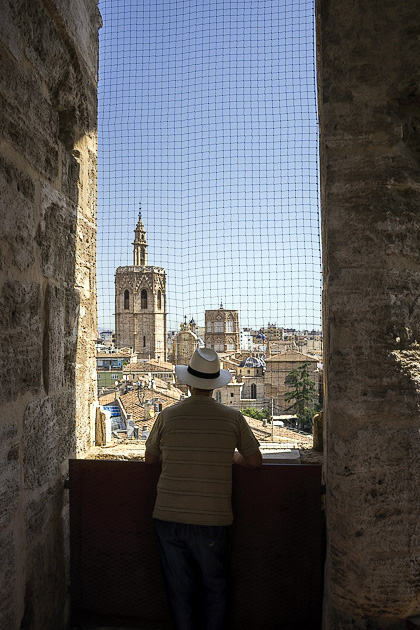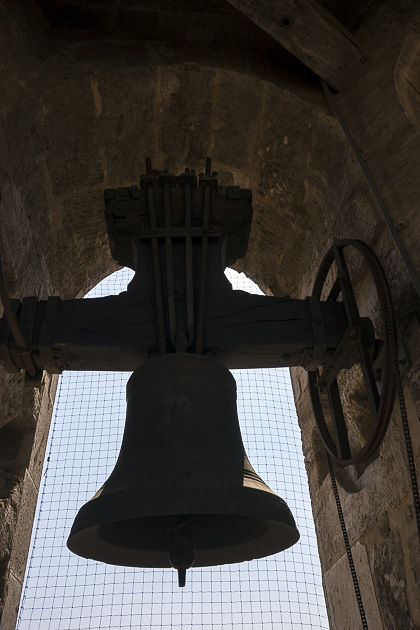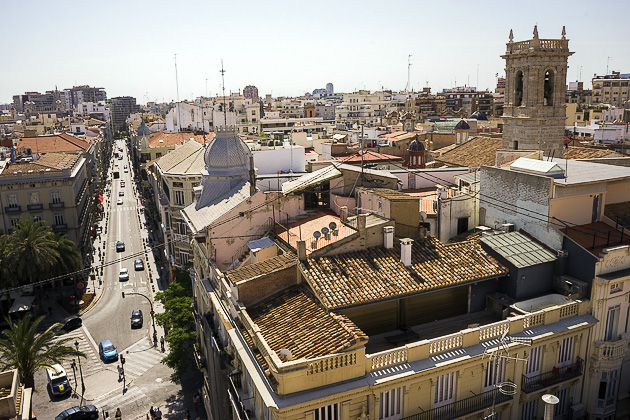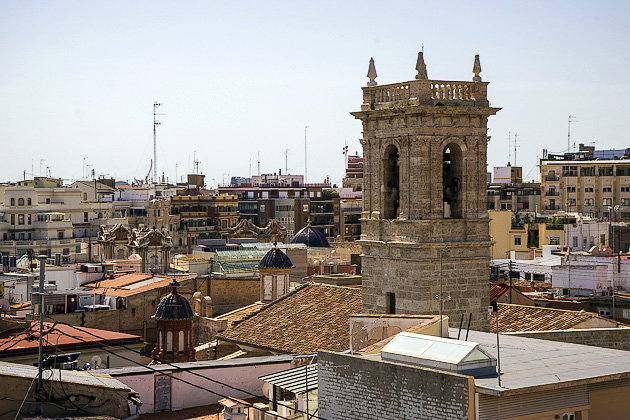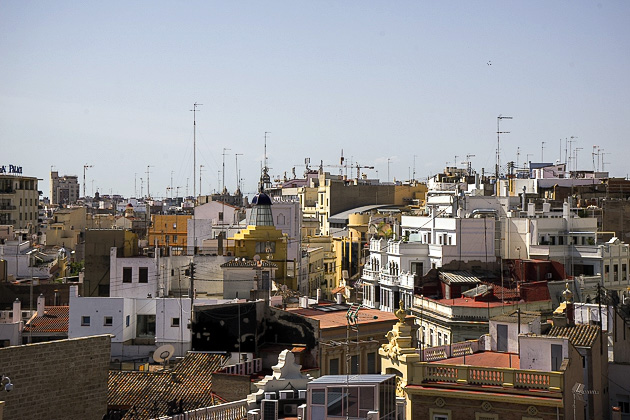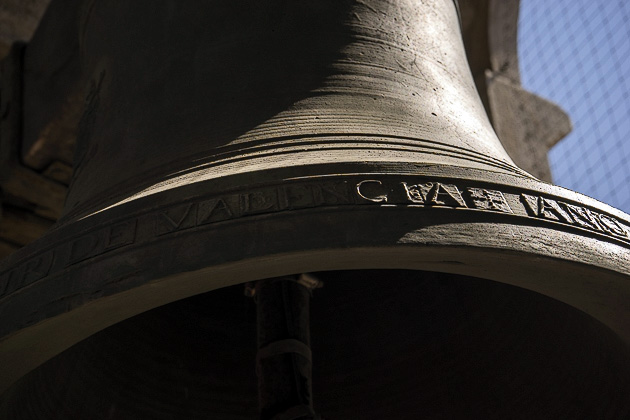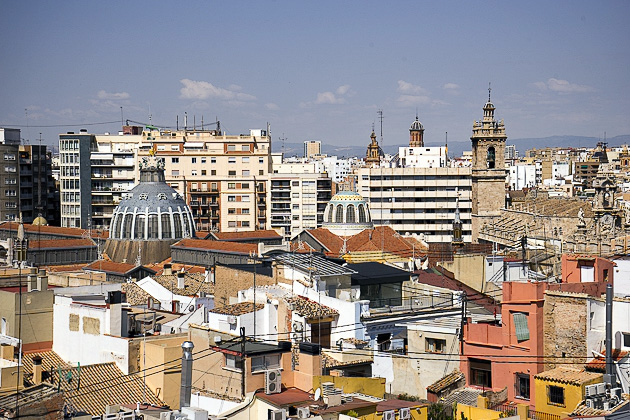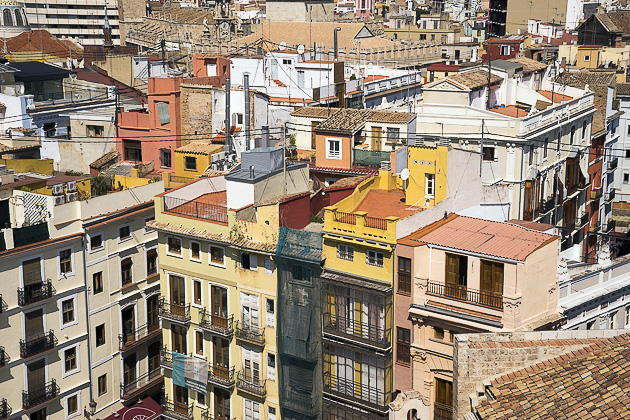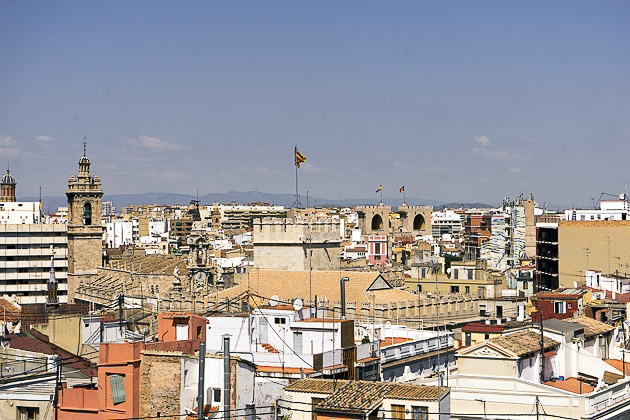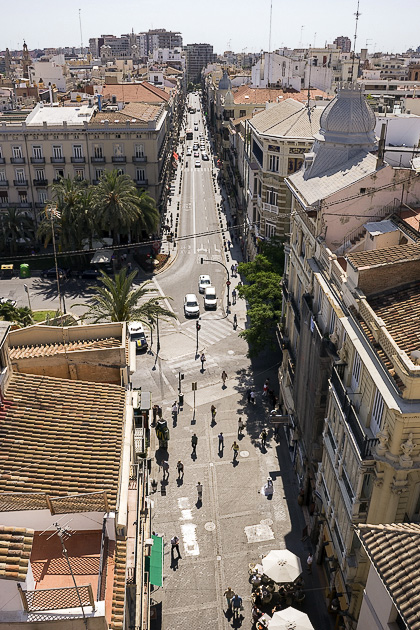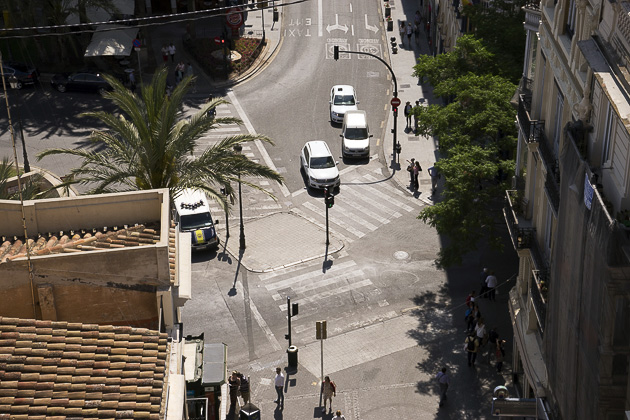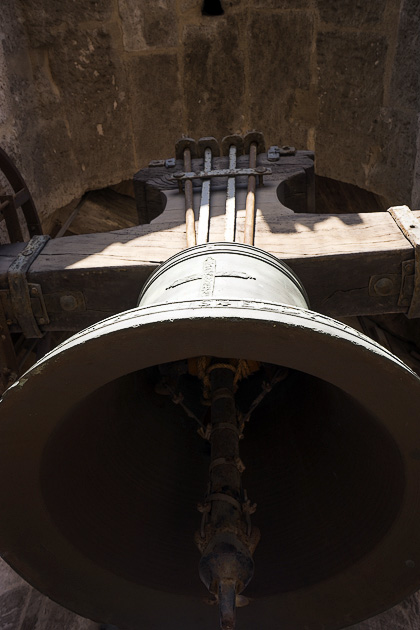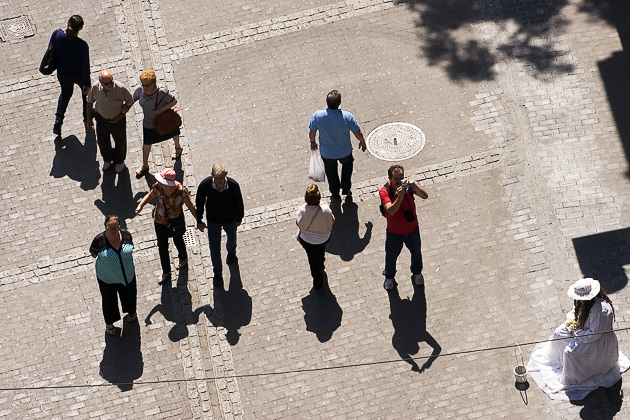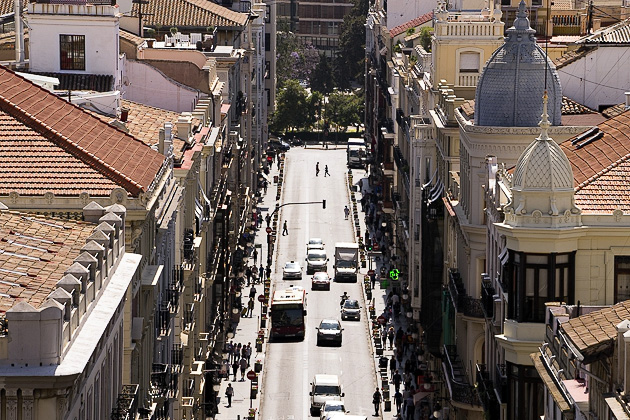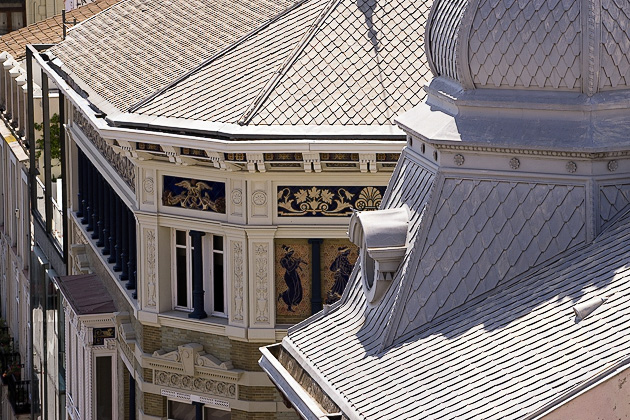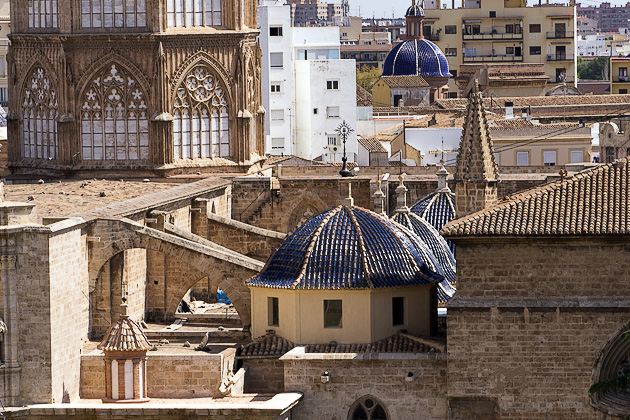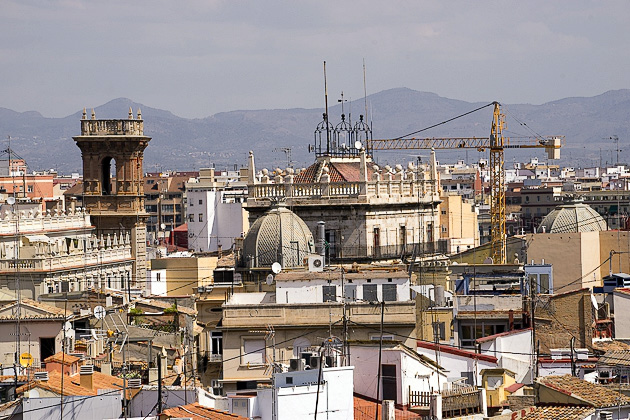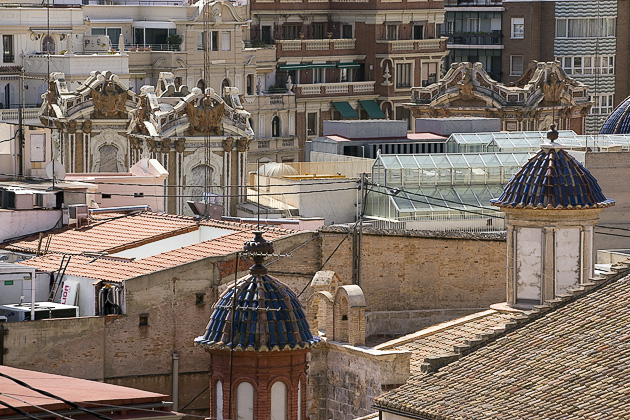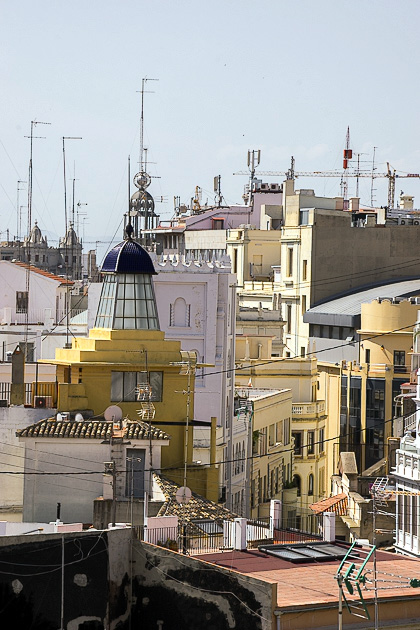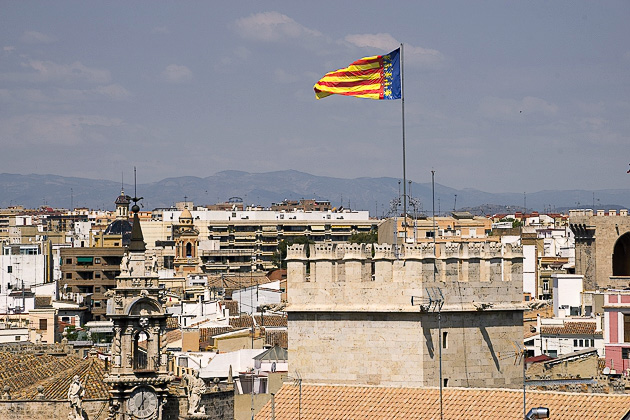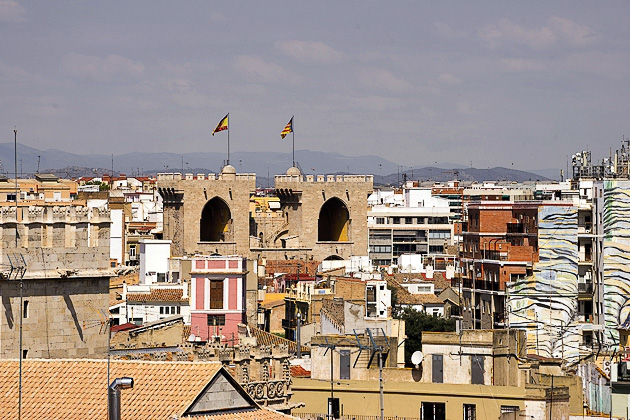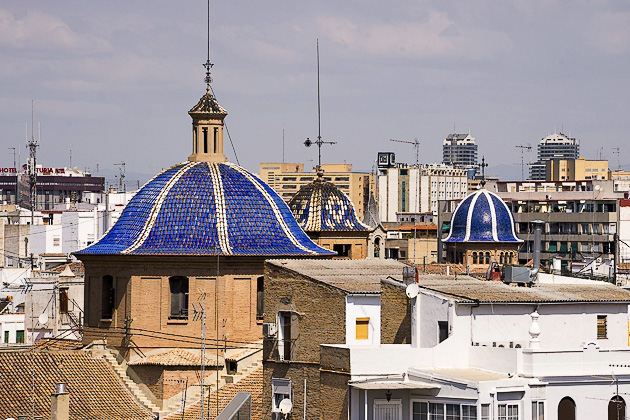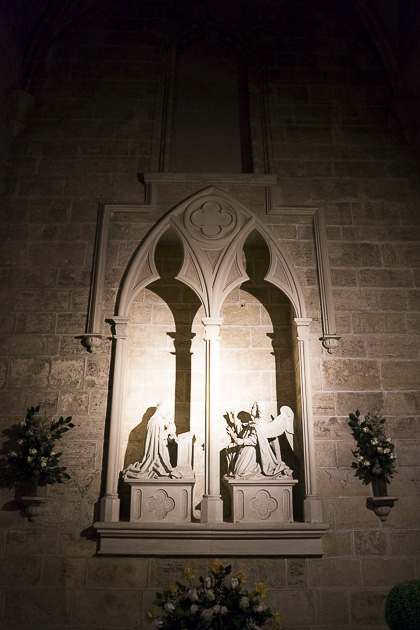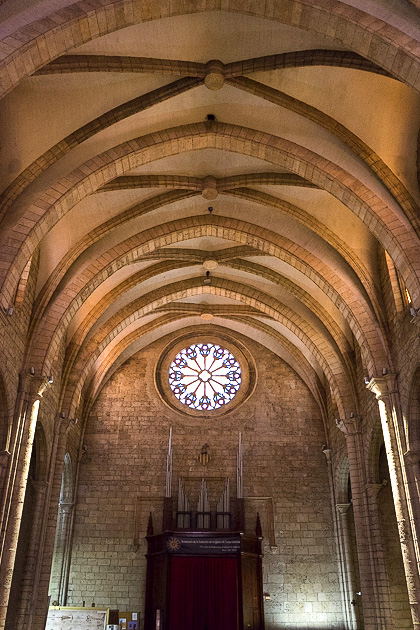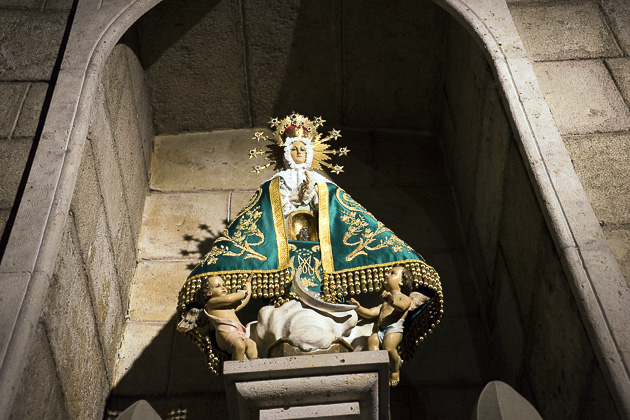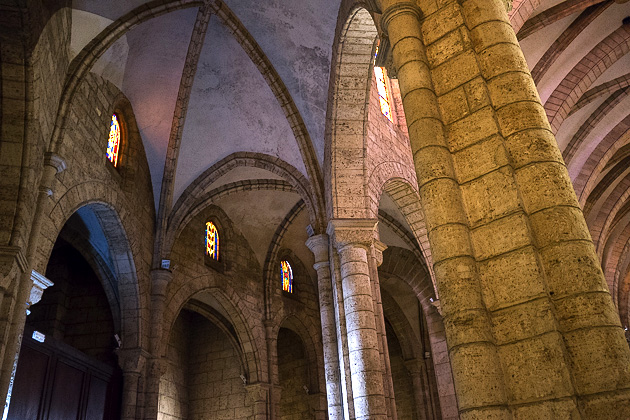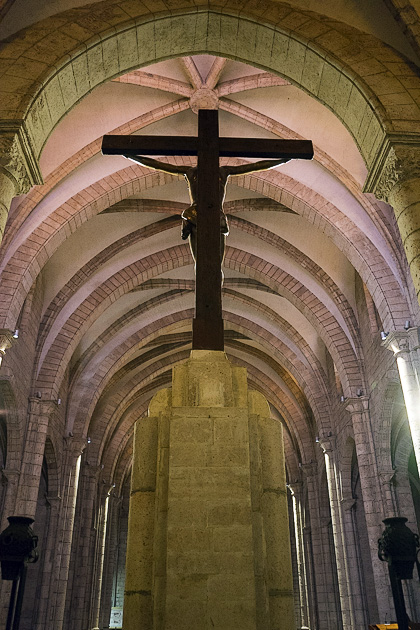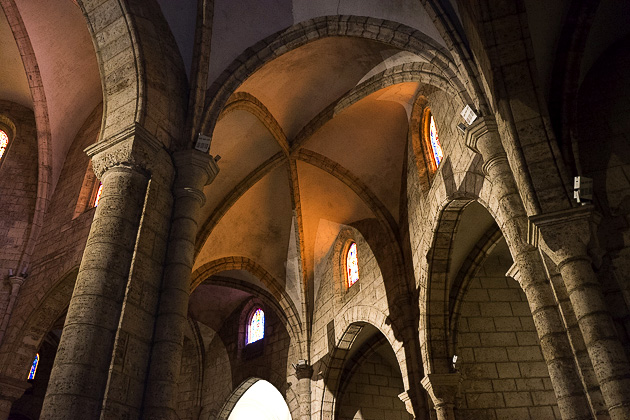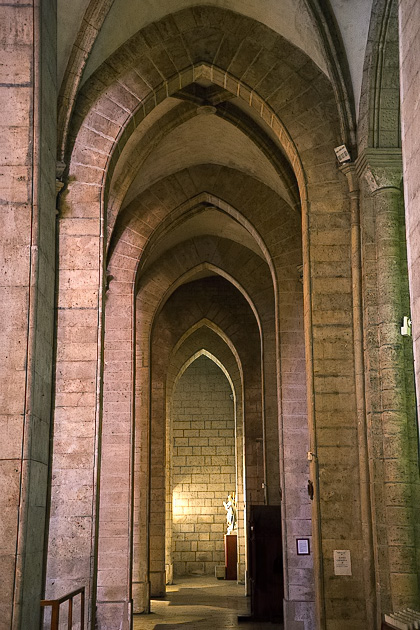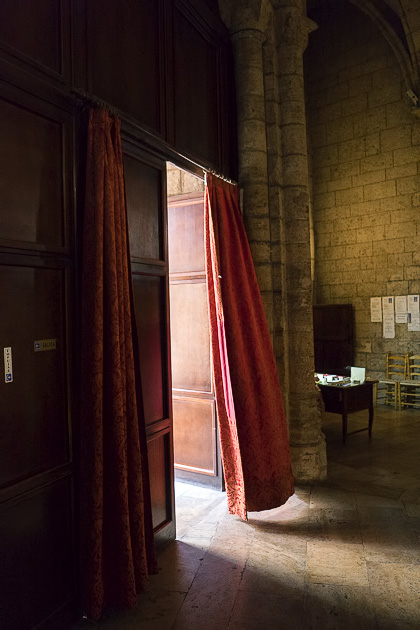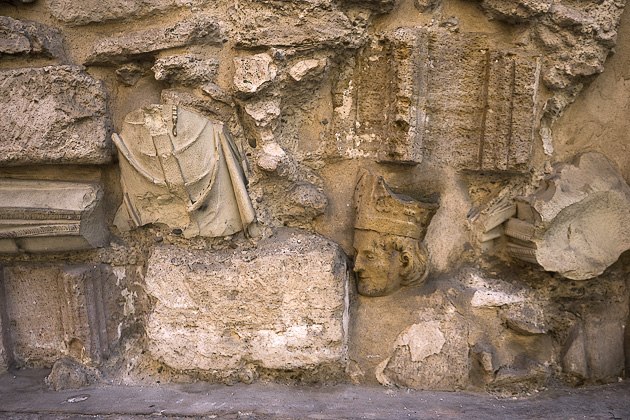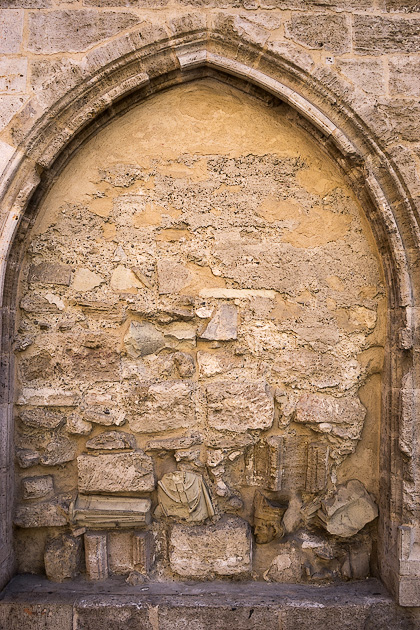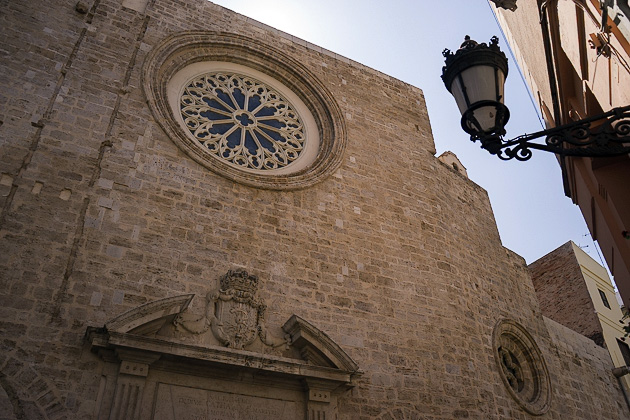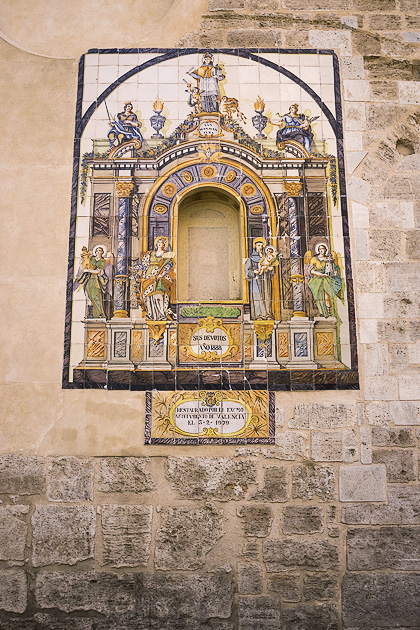 Pictures of and from the Micalet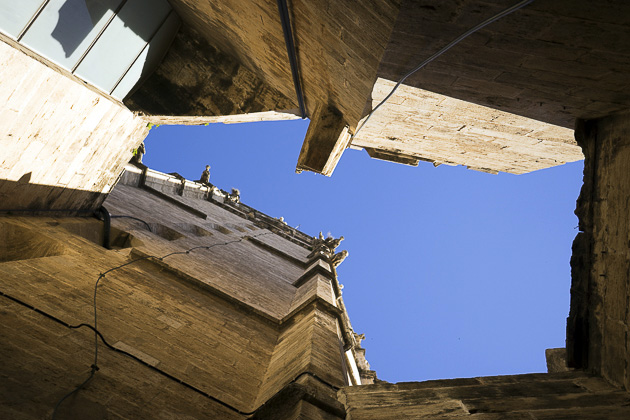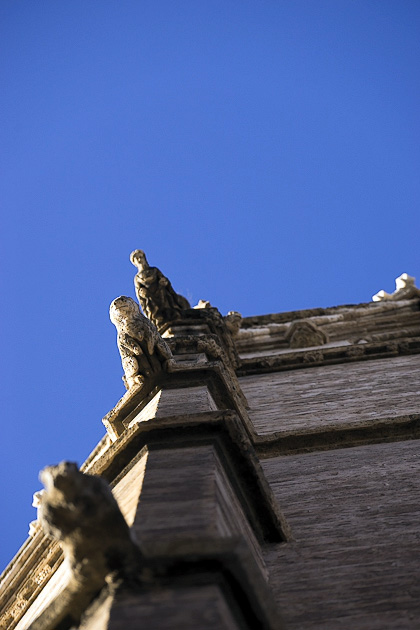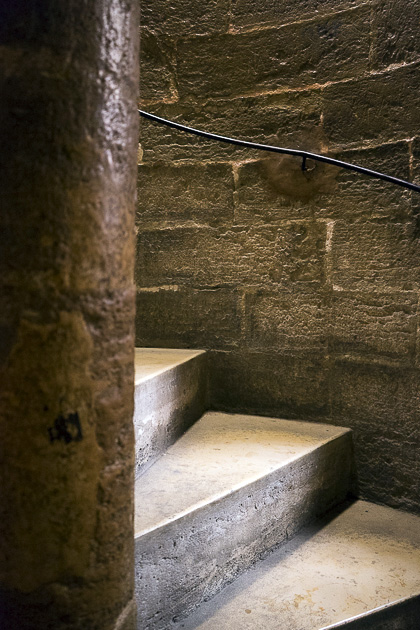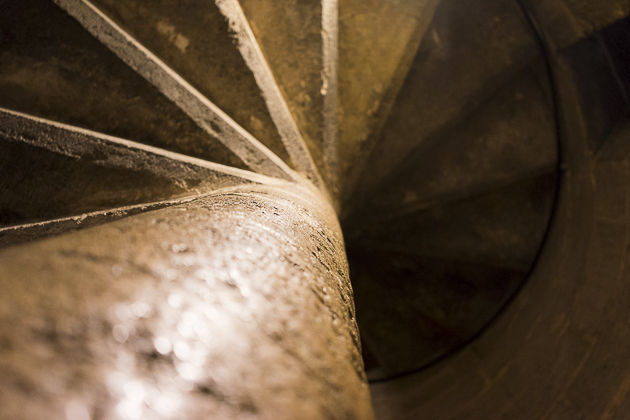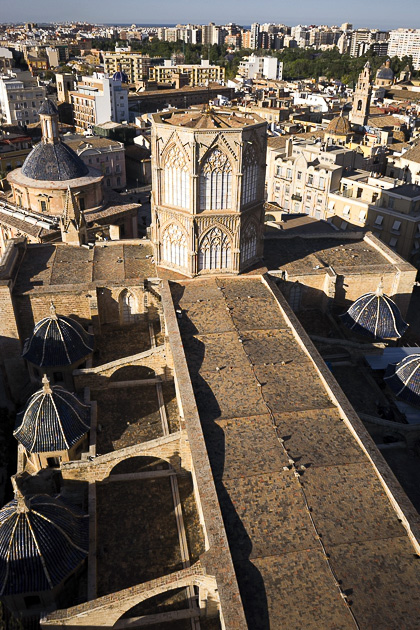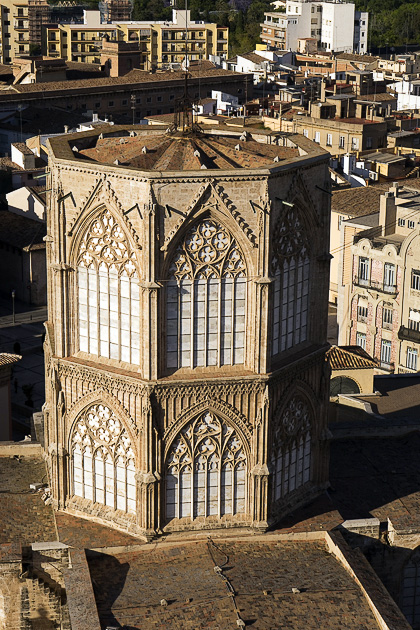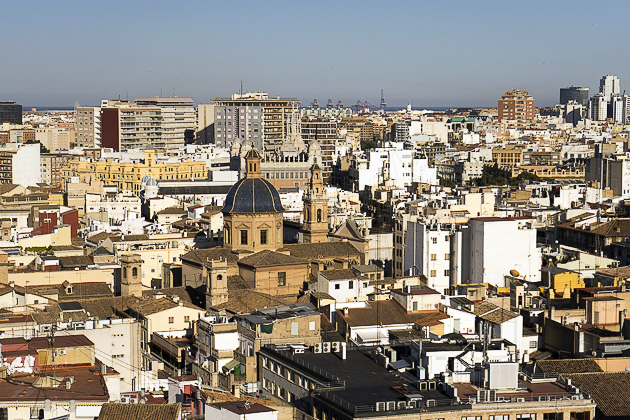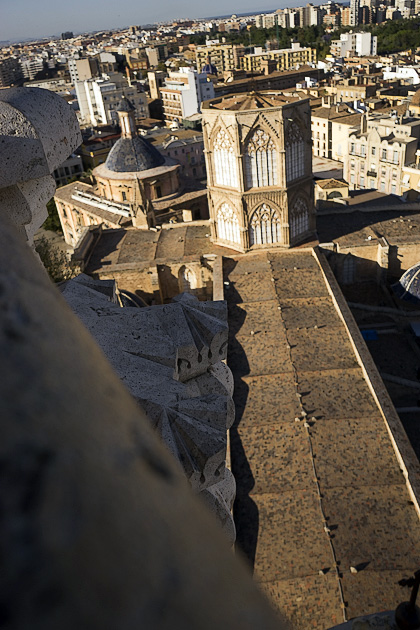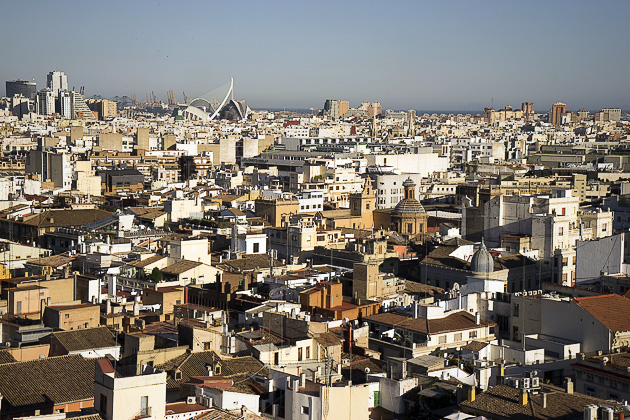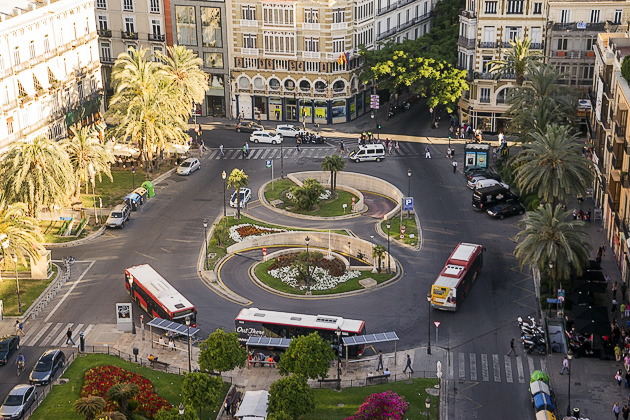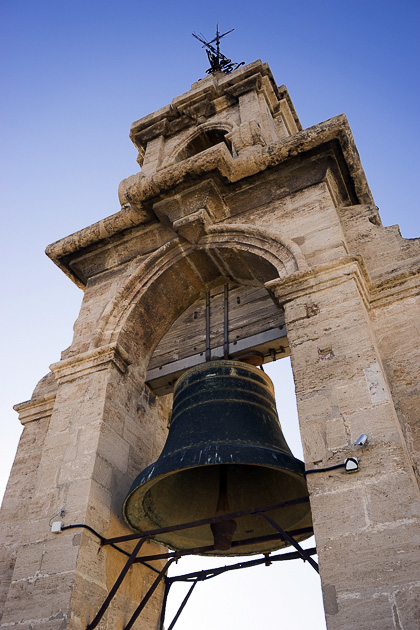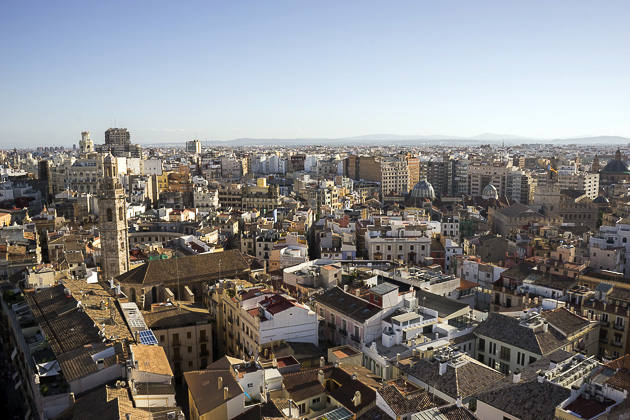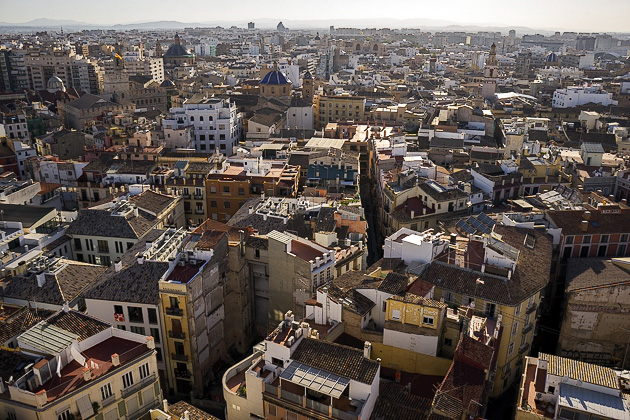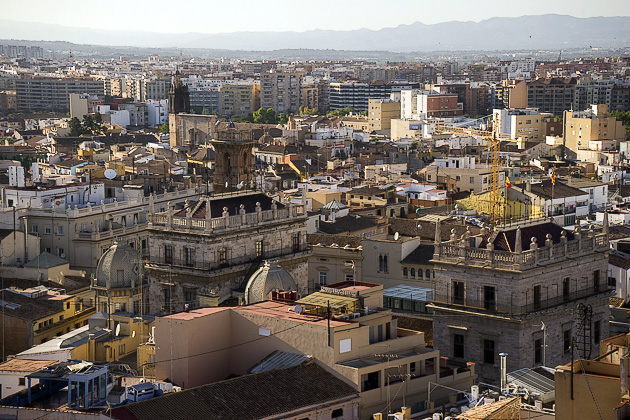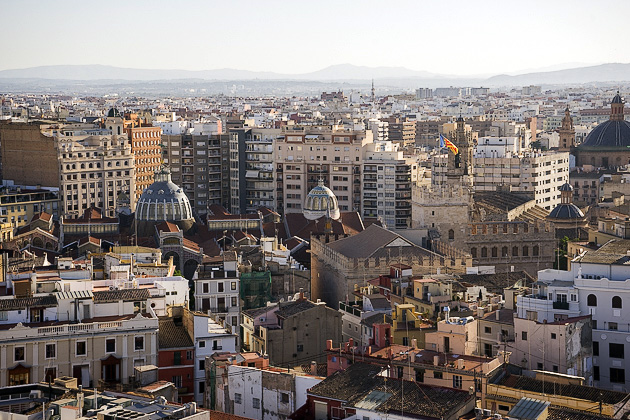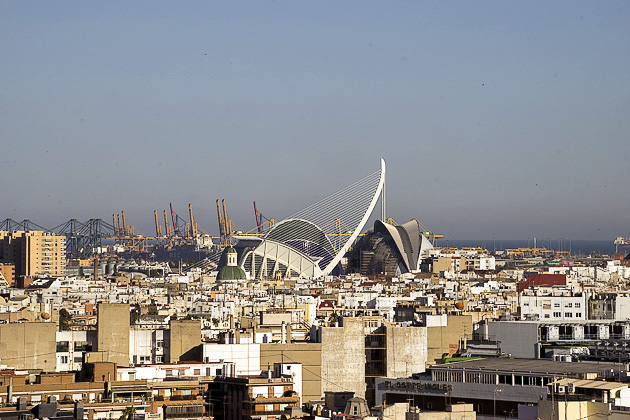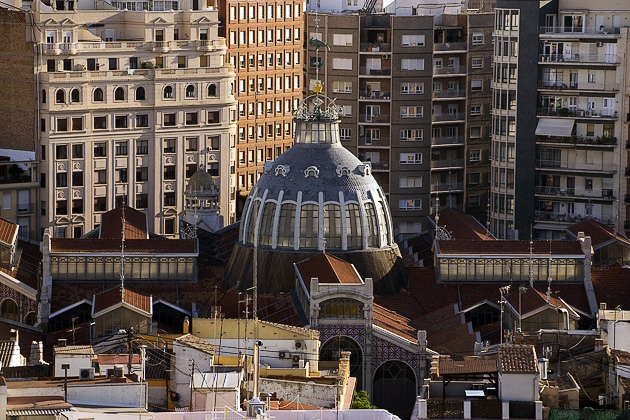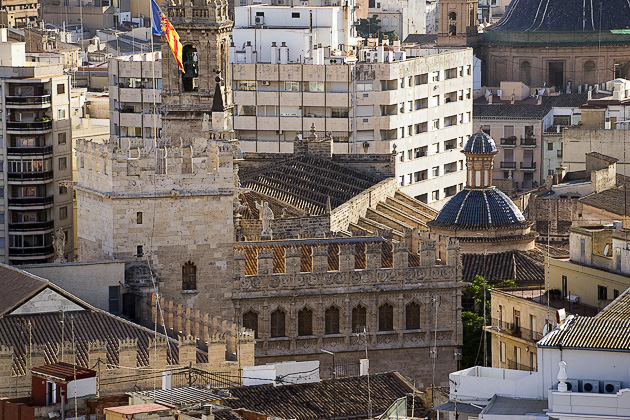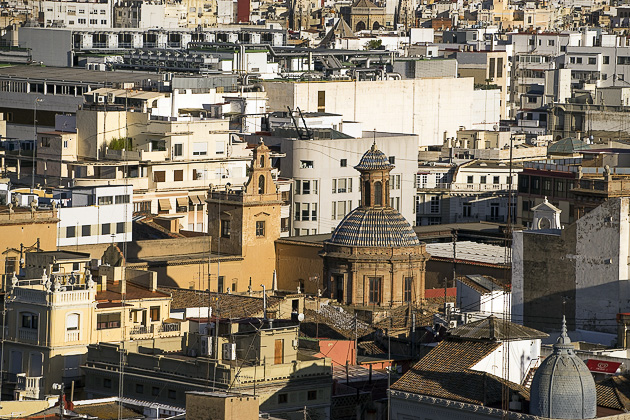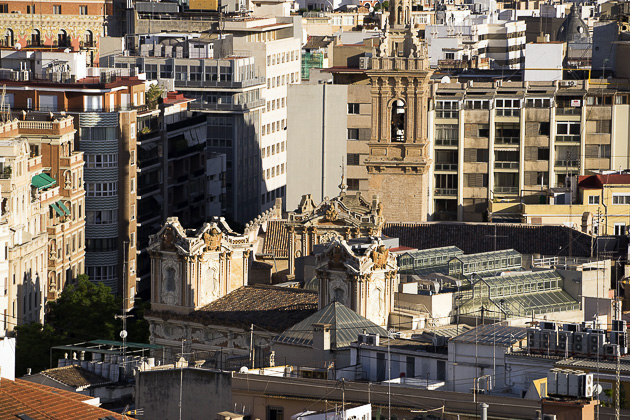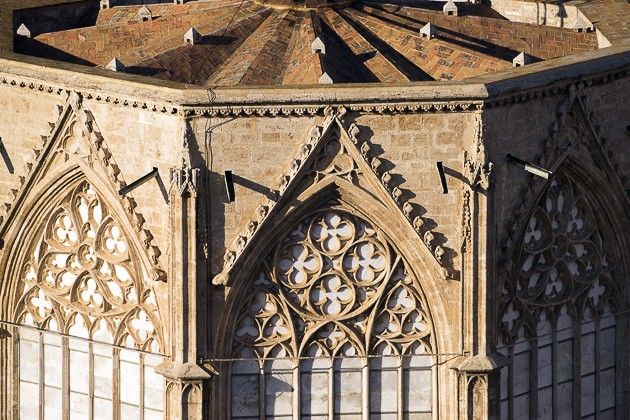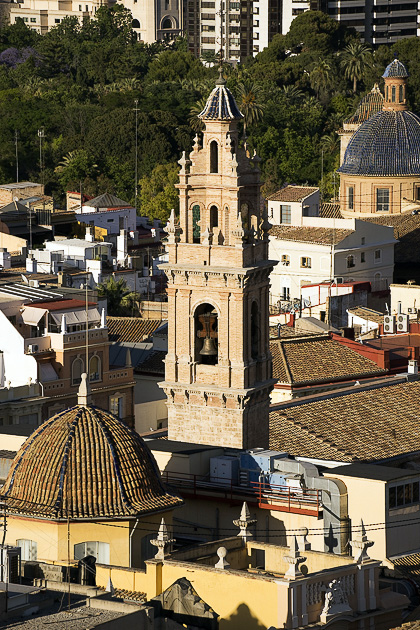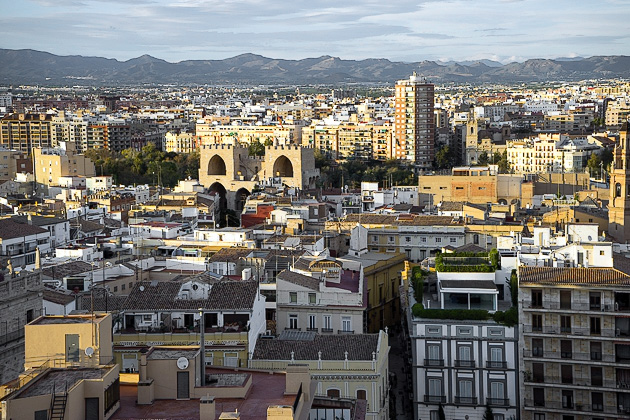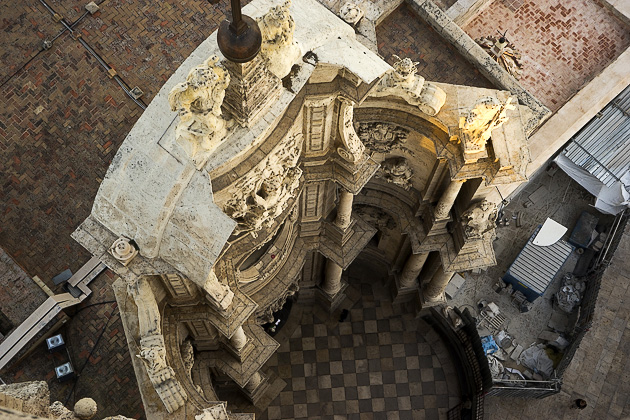 Micalet Bell Concert