Valencia's Ancient City Gates: Serranos and Quart
A thousand years ago, a formidable set of walls protected Valencia from marauders and invading armies, and anyone hoping to gain access to the city had to pass through one of its twelve monumental gates. Today, the medieval walls have disappeared, but two gates remain: the Torres de Serranos to the north, and the Torres de Quart to the west.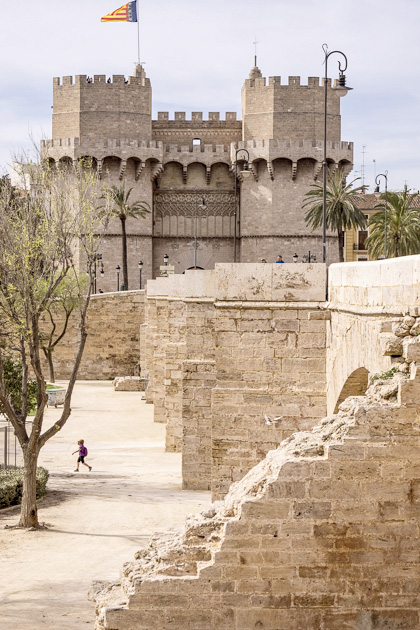 Ever since their construction at the end of the 14th century, the Torres de Serrano have been considered the main entrance to Valencia. This is the gate through which the royal processions of visiting kings would enter, and for a long time, the imposing Gothic towers were used as a prison for wicked noblemen. During the Spanish Civil War, the Torres de Serrano protected works of art which had been rescued from the Prado. And today, this is where Valencia celebrates la Cridà, which marks the beginning of las Fallas.
Considering its age, the gate has survived in remarkable condition, and is impressive whether you're approaching from the Turia over the stone bridge, or already "inside the walls" looking at its back. Today, the Torres de Serranos are open to the general public. You can climb all the way to the top of either tower for a great view over both the riverbed and the city center.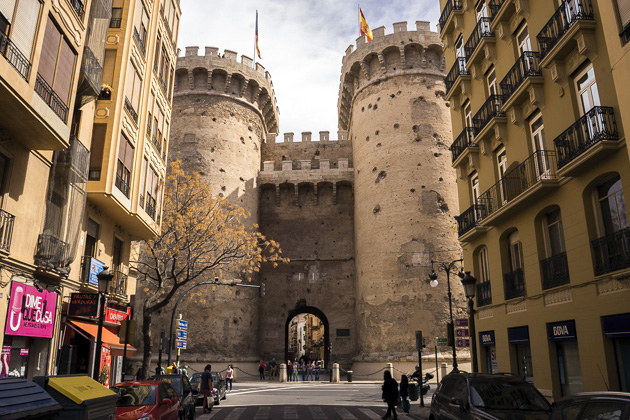 On the western edge of the walled city, the Torres de Quart haven't remained in such pristine condition, and are neither as big nor as old as Serranos. But the view from the top just might be better, with both the Lonja and the Mercado Central prominent in the foreground. Perhaps the most interesting aspect of the Torres de Quart are the still-visible bombing marks from the Siege of Valencia by Napoleonic forces in 1808. Nearby the gate is a statue of El Palleter, the humble cloth-seller who incited his people to fight against the French, during that ill-fated conflict.
Whether you climb the Torres de Quart or Serranos, you'll be able to see the other, and will get a good sense for the size of Medieval Valencia. In fact, if you look at a map of the present-day city, it's easy to tell where the medieval walls once stood — just trace the three large roads which loop around the "old town" (Guillem de Castro, Xàtiva and Colón). It's a shame that the walls and the other ten original gates were demolished, but at least we still have these two.
More photos of the Torres de Serranos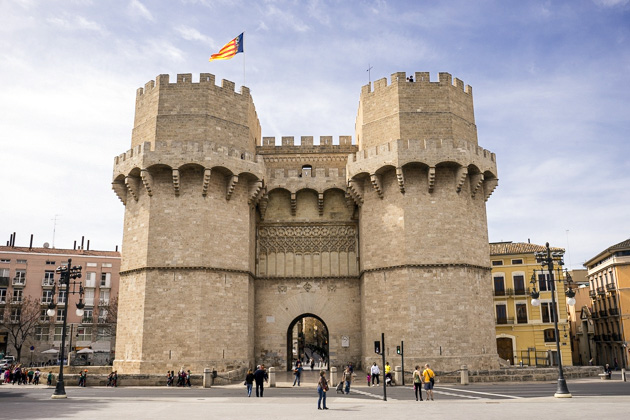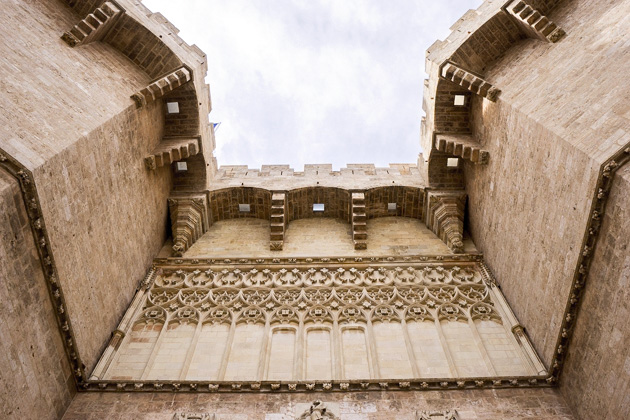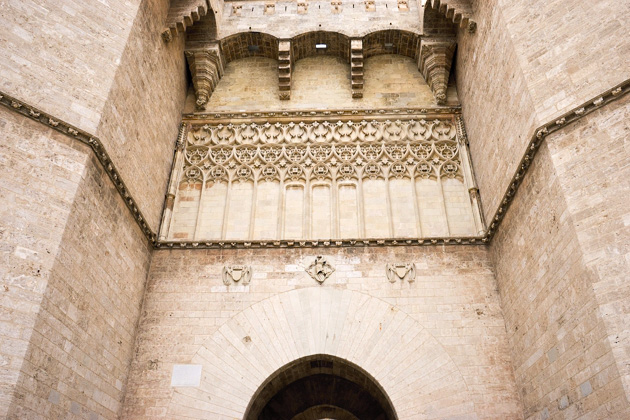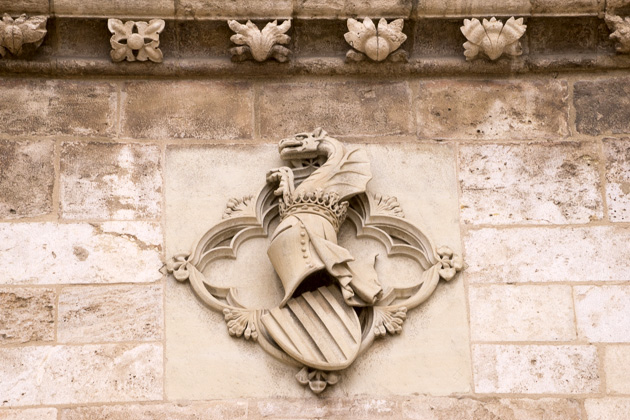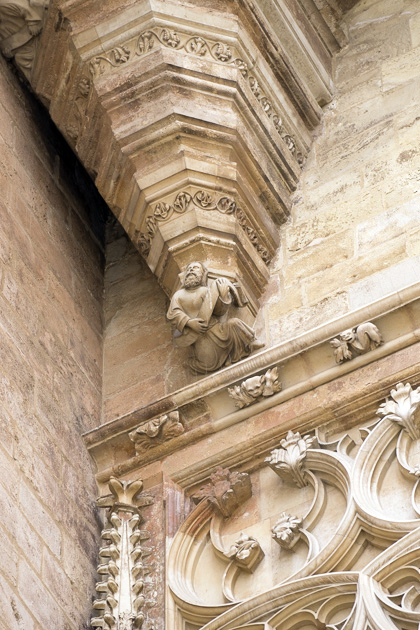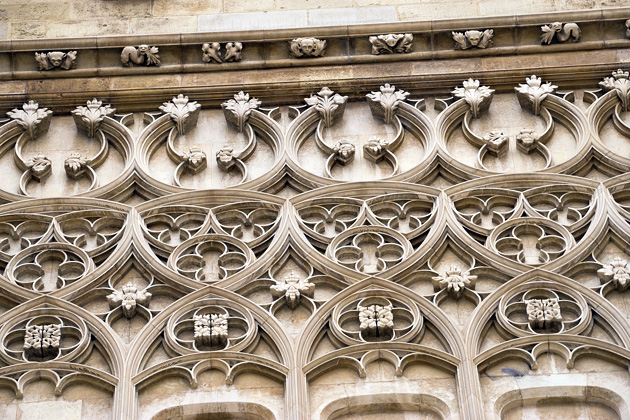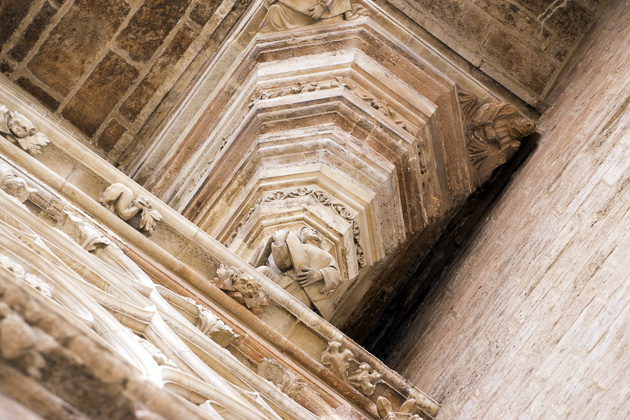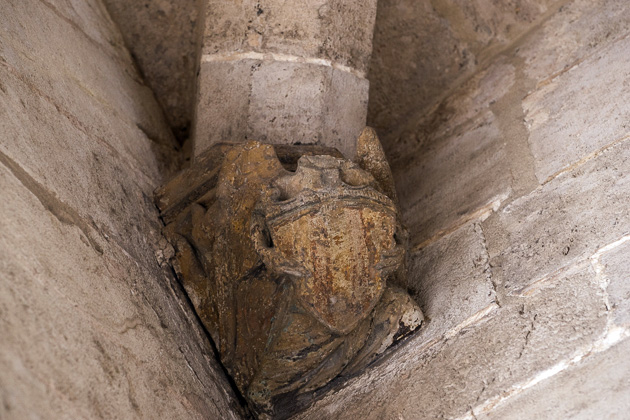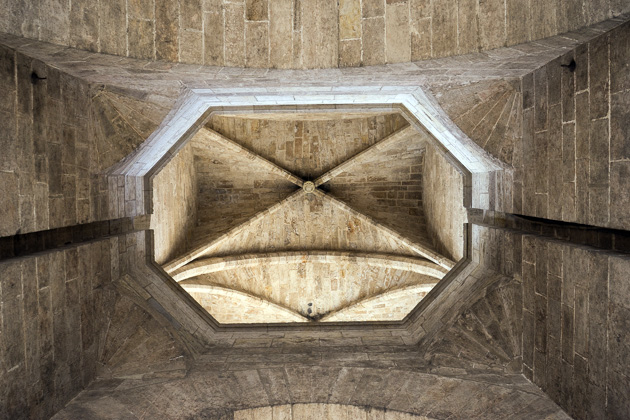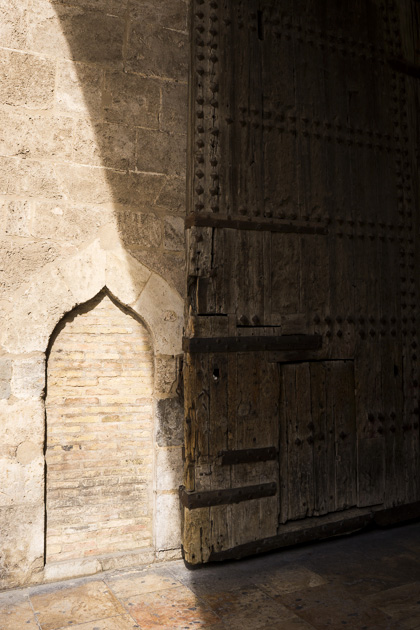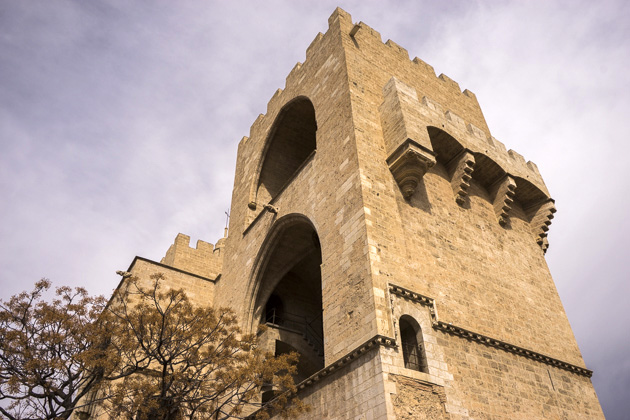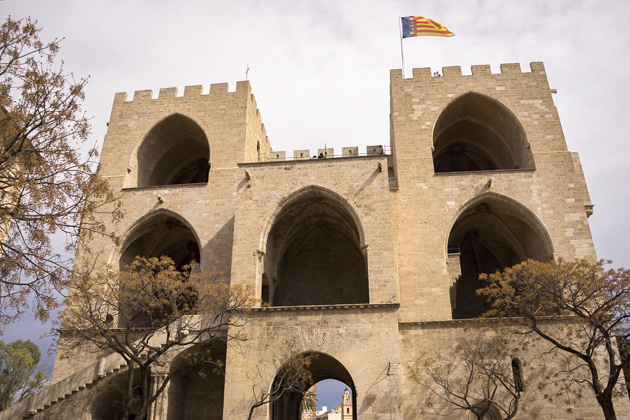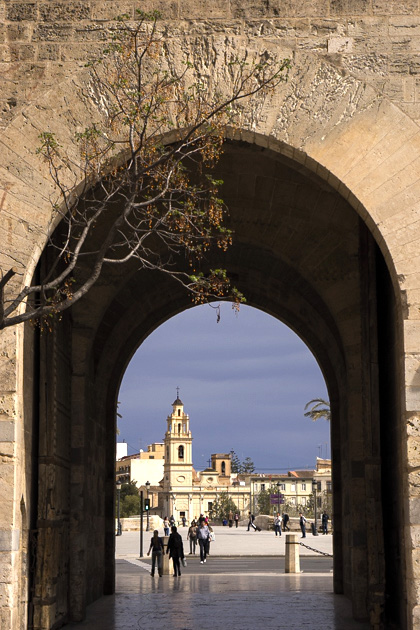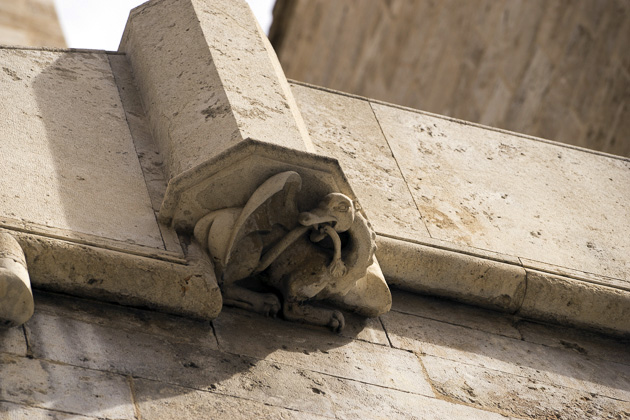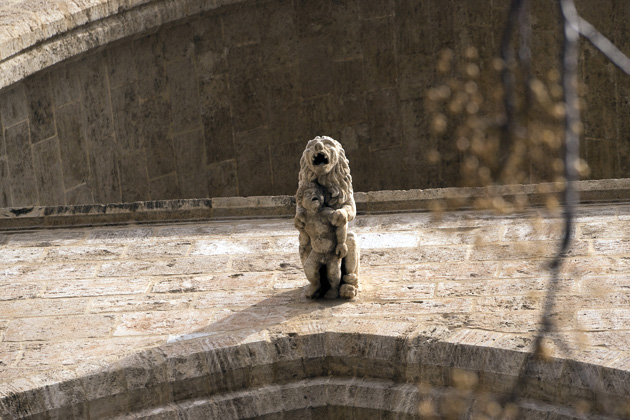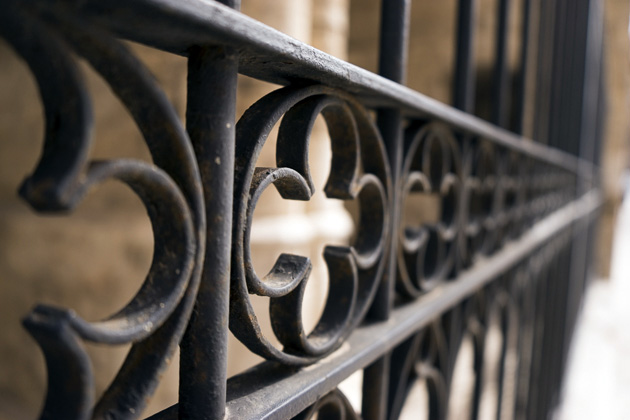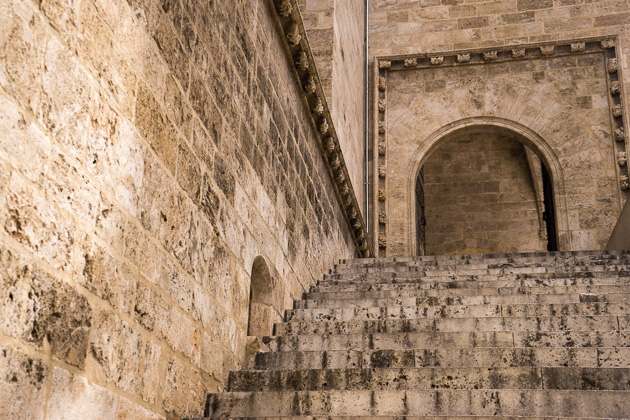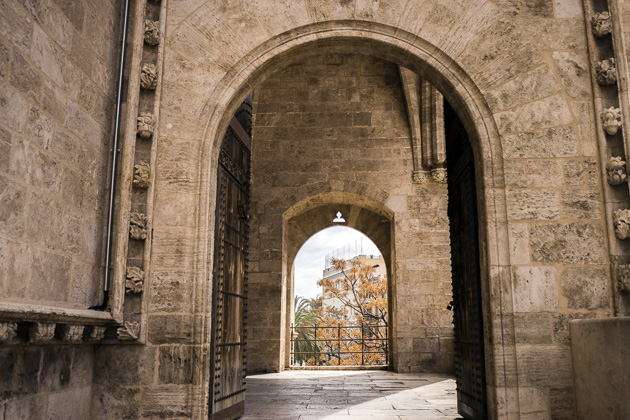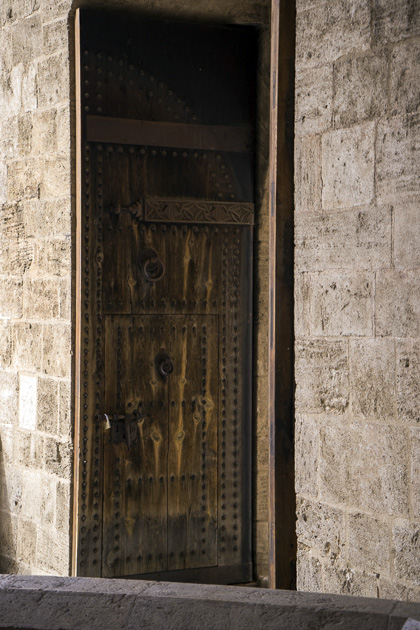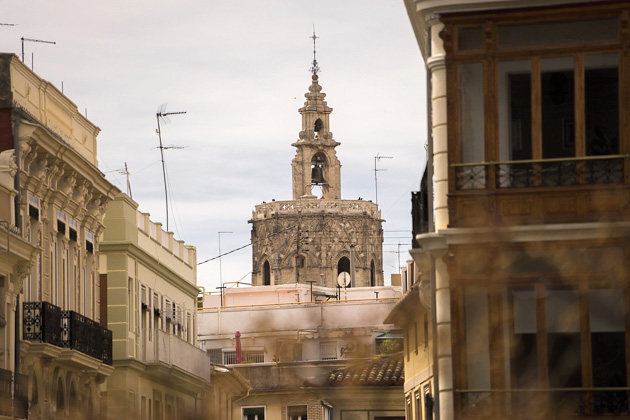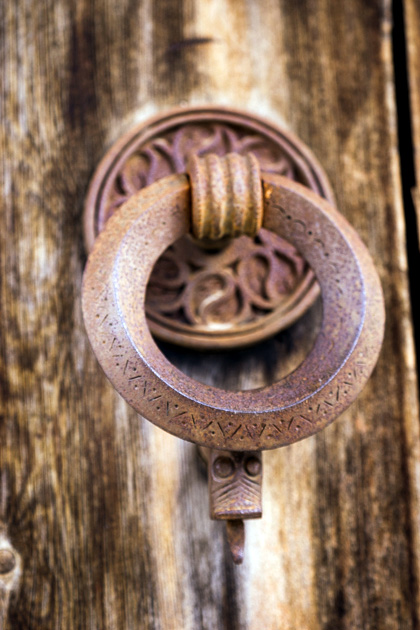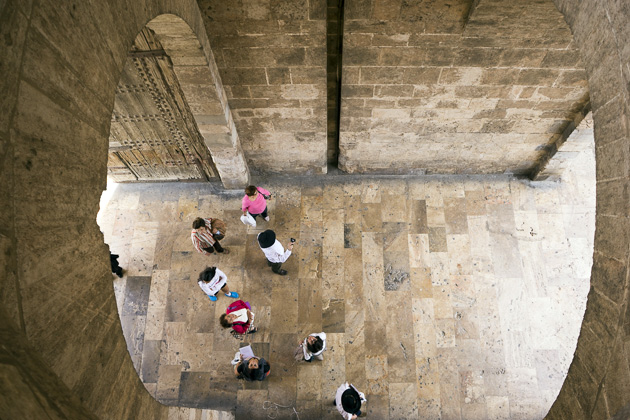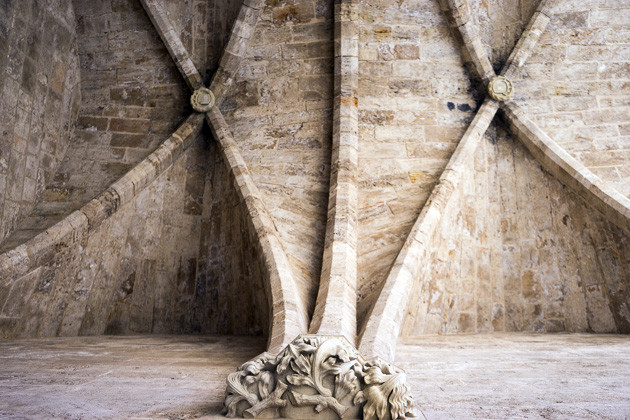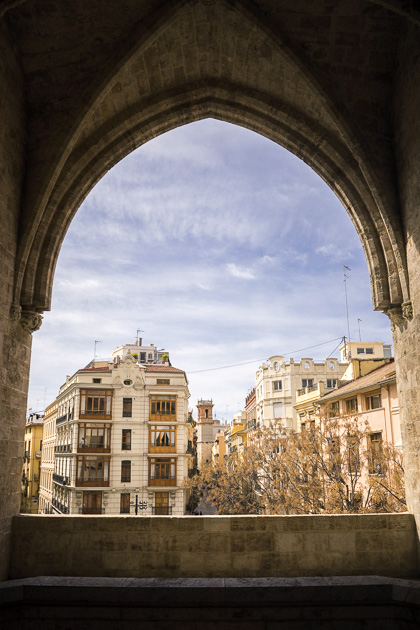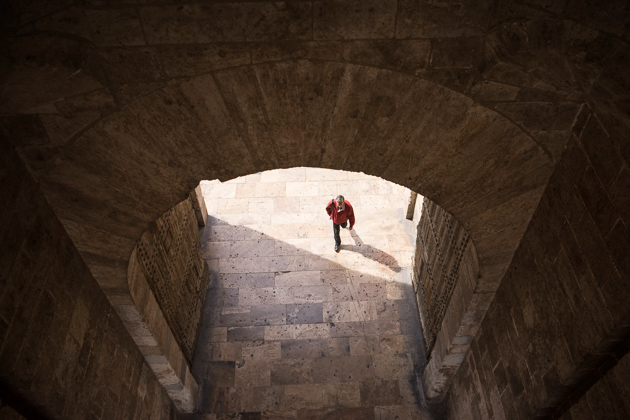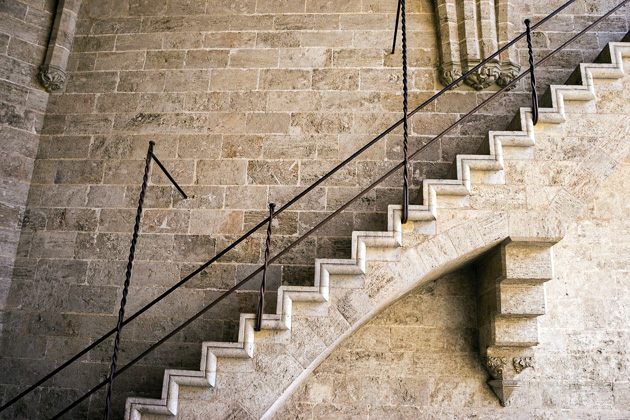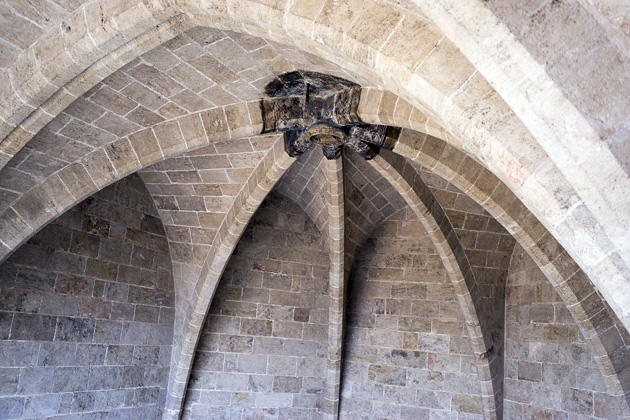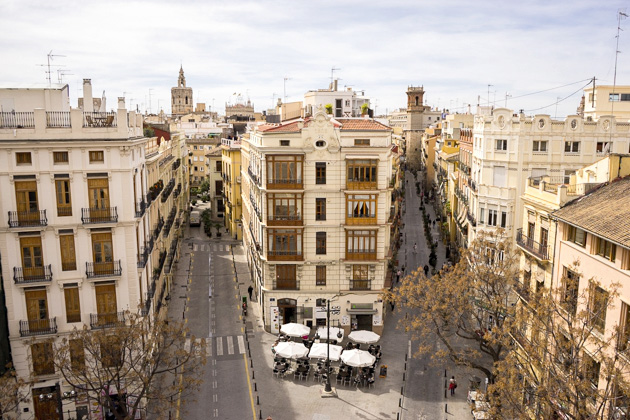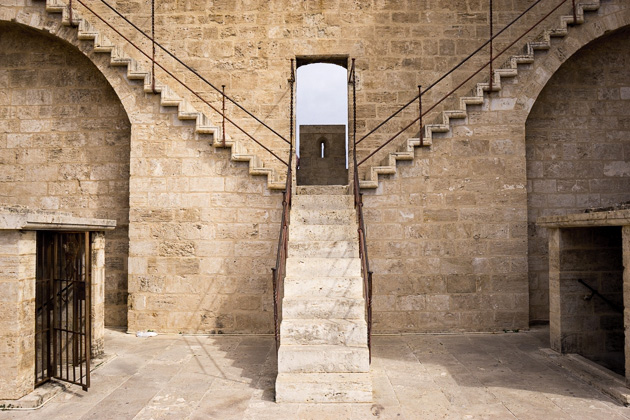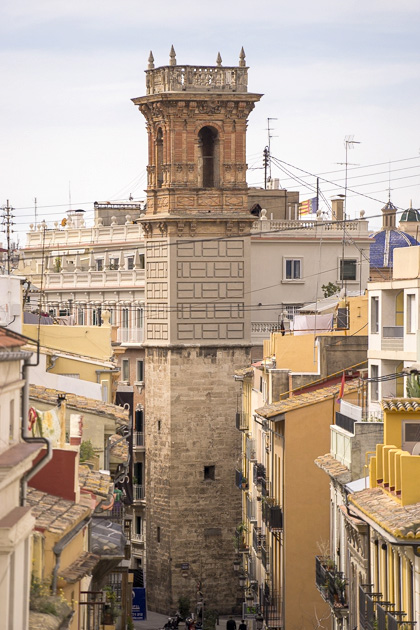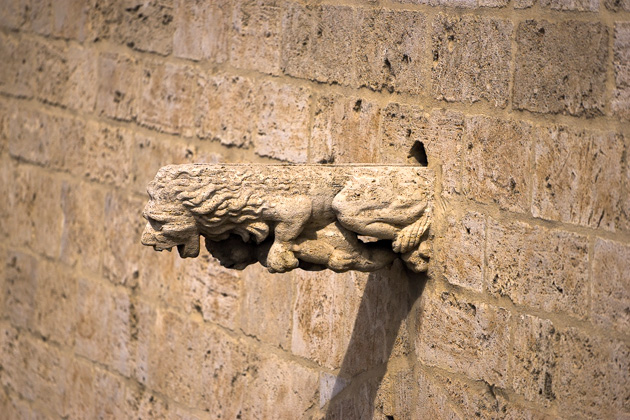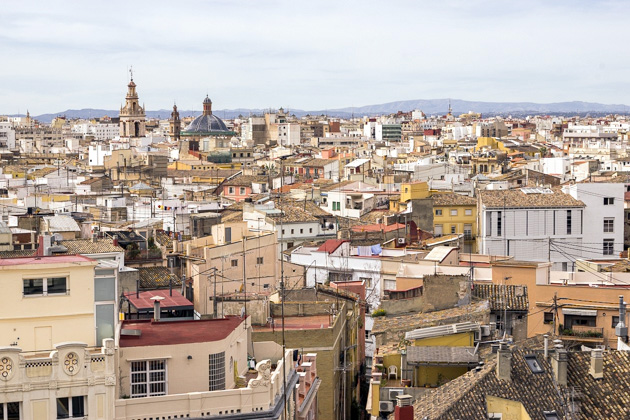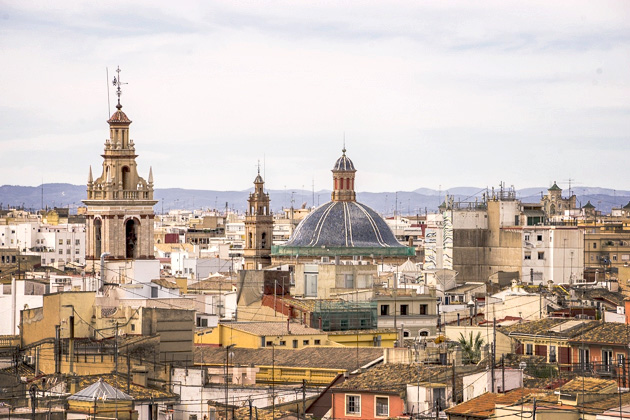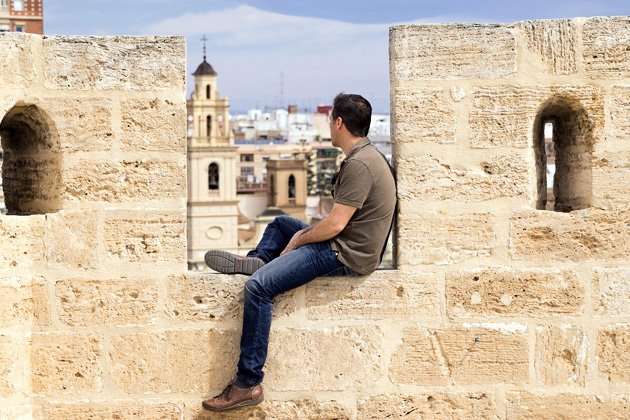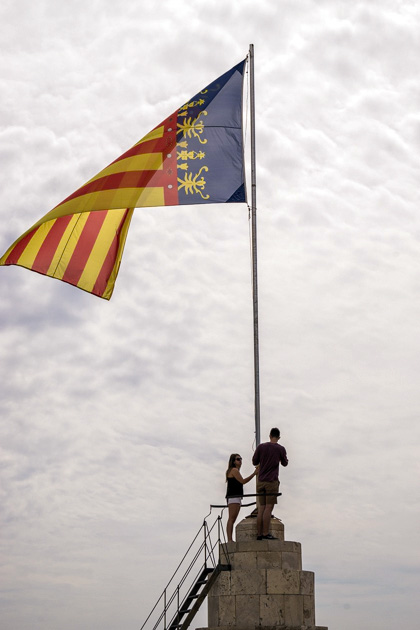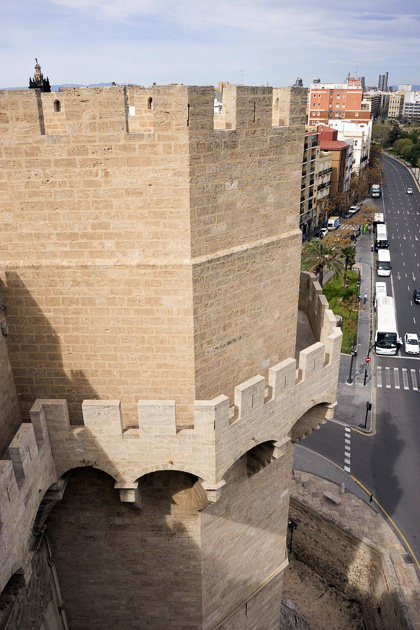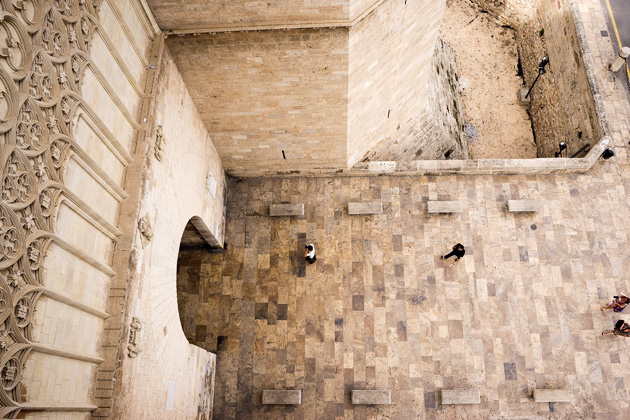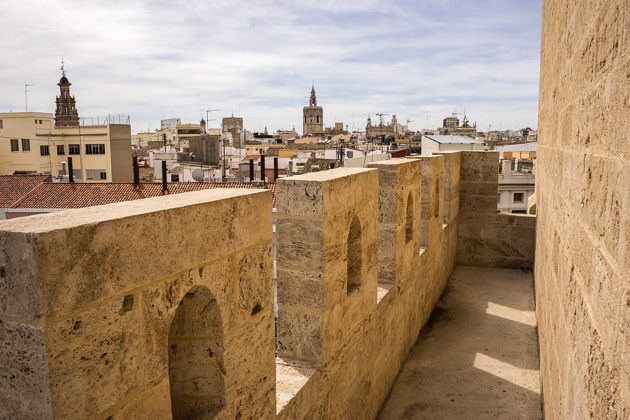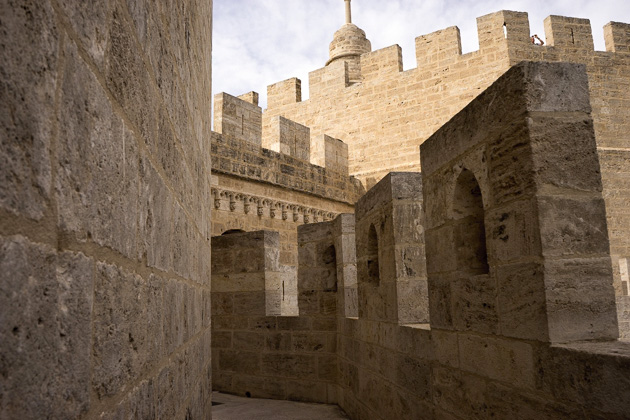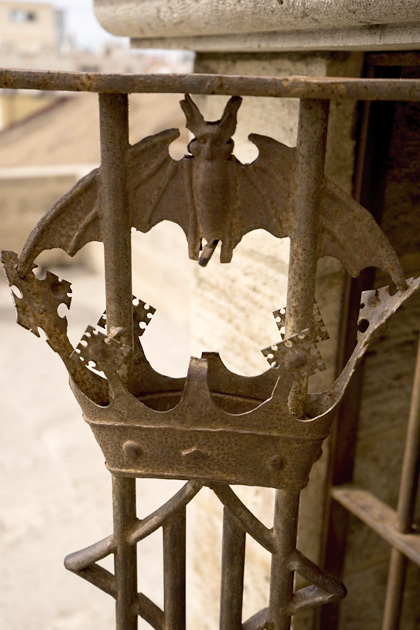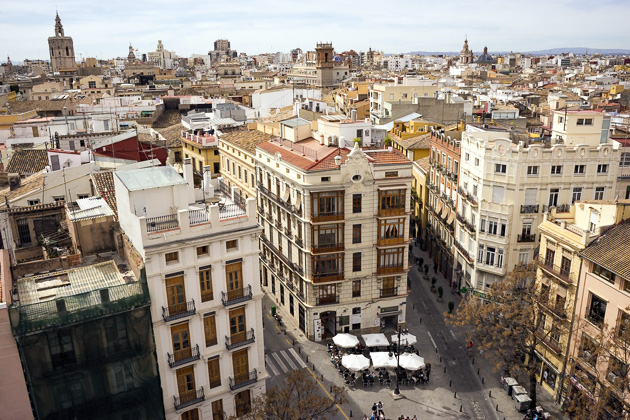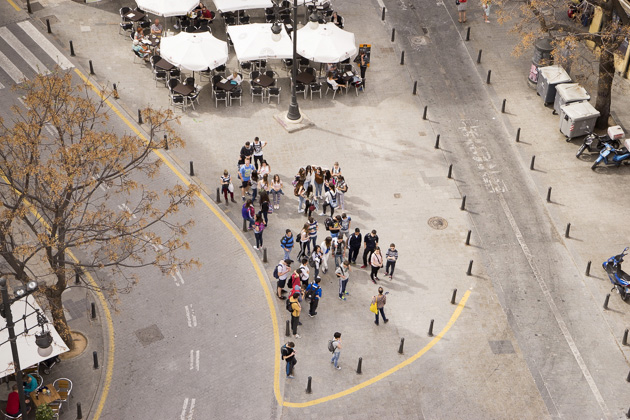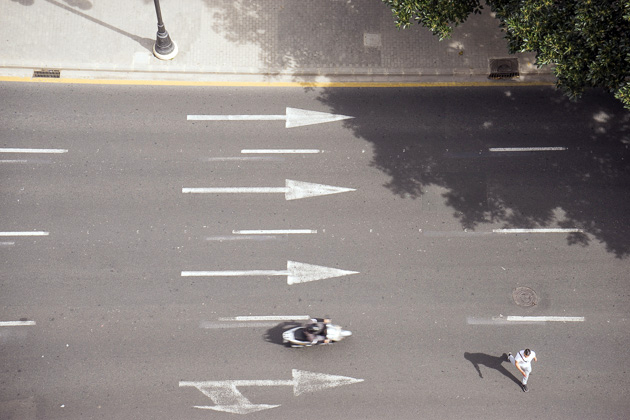 More Photos of Torres de Quart in Valencia: