Vicente Blasco-Ibáñez is easily the most important literary figure in modern Valencian history. As well as author of several classic novels, he was a world traveler, newspaper editor, and political firebrand, as famous for his controversial rhetoric as for his stormy love affairs. His chalet on Malvarrosa Beach has today been converted into a museum, dedicated to his life and works.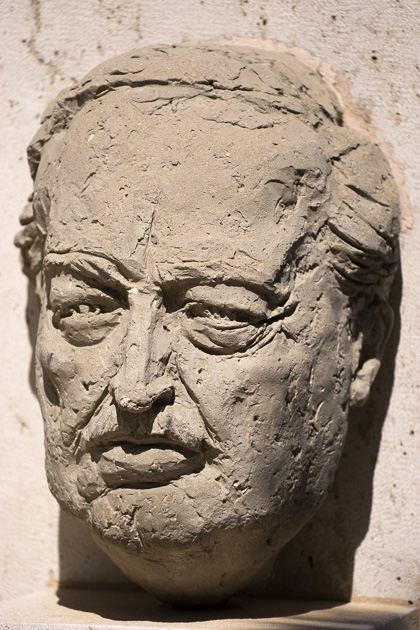 Born in Valencia in 1867, Blasco-Ibáñez grew up during an exciting period in Spanish history, when the general public was beginning to question the monarchy. Vicente was a child during the First Spanish Republic of 1873-74 (a brief period of non-monarchist rule) and it must have affected him greatly, for he grew into a passionate Republican. As a young man, he organized protests and boycotts, until forced to flee Spain disguised as a fisherman.
But you can't keep a good Republican down. After returning from exile in Paris, Blasco-Ibáñez became founder-in-chief and editor of El Pueblo, a hugely influential daily newspaper in Valencia. He was the de-facto head of an anti-royalist movement known as Blasquismo, and became the most popular politician in Valencia. Naturally, the entrenched powers couldn't stand him or his ability to whip up the populace, and he was arrested time and time again. Once, he was even shot — luckily, the bullet deflected off his belt buckle.
After having left his mark on Valencian politics, Blasco-Ibáñez turned his gaze further afield. In 1909, he visited Argentina, a country with which he became enamored. He returned on three separate occasions, wrote a book about it, and even founded two Argentine towns: Cartagena and Nueva Valencia. Later in life, at the age of 57, he would take a voyage around the world, visiting countries like Panama, the USA, China, Japan, India and Sri Lanka. He wrote about his adventures in a book called "La vuelta al mundo de un novelista."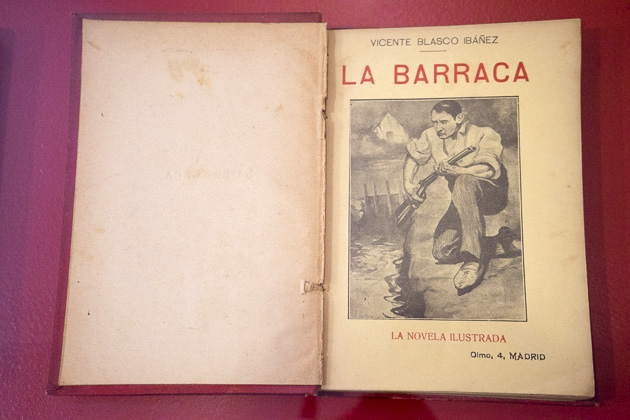 Even more than as a politician or adventurer, it's as an author that Blasco-Ibáñez is most fondly remembered. He wrote numerous novels set in the Valencian fields, and was known for his adherence to naturalism, stressing the influence of environment on his characters. Cañas y barro, La barraca and Cuentos valencianos are just some of his major works set in and around the city.
Some of his novels have made it to the silver screen, including Los cuatro jinetes del Apocalipsis (The Four Horsemen of the Apocalypse), about World War I. Premiering in 1921, this is the film which introduced Rudolf Valentino to the world. Perhaps even more popular is Sangre y arena (Blood and Sand), about the loves and struggles of a bullfighter in Madrid. It's been adapted multiple times, starring Valentino in 1922, Tyrone Power in 1941, and Sharon Stone in 1989.
Blasco-Ibáñez built his chalet along Malvarrosa Beach in 1902, and today it's the site of a small museum. Inside, you'll find photographs of the author, his wife and his children, along with personal items like smoking paraphernalia, postcards and letters. There's a lot of information about his adventures, although it's presented only in Spanish and Valencian. The museum doesn't take long to visit, and does a great job of introducing one of Valencia's most prominent sons.
–Download Blasco-Ibáñez's Books For Free