Despite its location in the center of Valencia, most people stroll right past the Palau de Cervelló without ever registering its presence. But don't miss out. Built in the 17th century for the Counts of Cervelló, this is the city's most important surviving palace.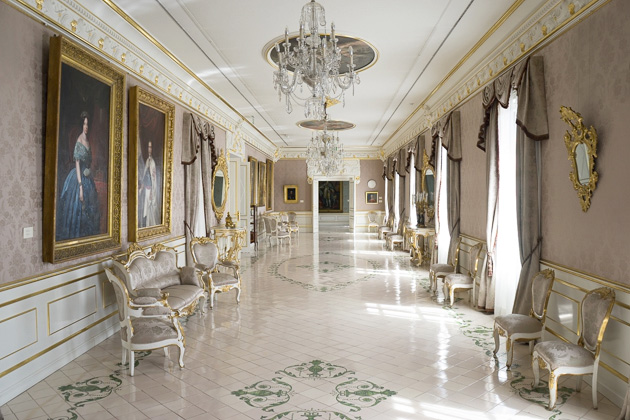 The Palau de Cervelló's original decorations, paintings and furniture are conserved within the rooms of the palace's upper floor. The grand ballroom appears as it did hundreds of years ago, in those faraway days when society's upper crust still had style. The walls of the South Tower Room are covered in original murals, and there are hundreds of ancient tomes in the gorgeous Serrano Morales Library — with proper permission, you can check them out for study.
An exhibition hall on the ground floor takes you into the history of the palace. It was here that Valencian lords officially declared war upon Napoleon in 1808. And when the Royal Palace was destroyed in 1811, the Palau de Cervelló became the official residence for the king and queen's visits to Valencia. Another exhibition on the ground floor, the "Treasure of Memory Collection," displays some of the oldest texts from the city's history, including one from 1311. Also present is a codex of the Valencian Furs: the laws introduced in 1261 by King James I of Aragon, which remained in use for four centuries.
Despite living in Valencia for years, we'd never even considered visiting the Palau de Cervelló, and I'm not sure why. The woman working at reception said that even most Valencians have probably never been inside — it's one of those attractions that flies under the radar for no good reason. Perhaps it's because, from the outside, the building doesn't resemble a "palace" as we generally tend to imagine them. But inside, it's beautiful, and worth checking out.
–Book Your Valencia Hotel Here