A tangled web of streets, alleys and plazas, El Carmen has largely shaken off its seedy past to become Valencia's most famous neighborhood. For many, El Carmen is the city; when you "go downtown," this is where you generally end up. With hip restaurants, cool shops, insane street art, excellent museums, and an eclectic mix of people milling about its plazas, El Carmen is beautiful, strange, and occasionally sketchy, but it's never boring.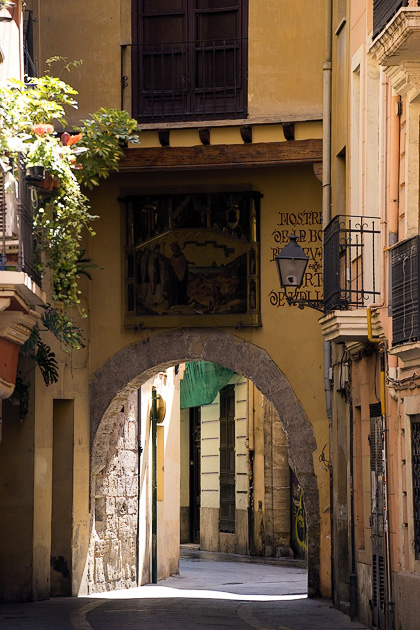 Roughly speaking, El Carmen is bounded by Calle Serranos on the east, Caballeros on the south, Guillem de Castro on the west, and the Turia Riverbed on the north. Those are nice, tidy borders, but don't get confident. Because the instant you step inside El Carmen, you're going to get lost. I have a theory for how this neighborhood's street layout was designed: somebody chucked a handful of spaghetti against the wall. Violà , El Carmen
Luckily, getting lost in El Carmen isn't a problem, because this is a neighborhood which rewards aimless wandering. Along every irrational alley, around every confused curve, there's something new to see. The Mercado Moseen-Sorell. The Arabic-era Portal de Valldigna. The Casa de los Rocas. The Torres de Serranos, Casa-Museo Benlliure and IVAM. And there are at least a dozen plazas — some more charming than others, but all of them nice open spaces where neighbors tend to congregate.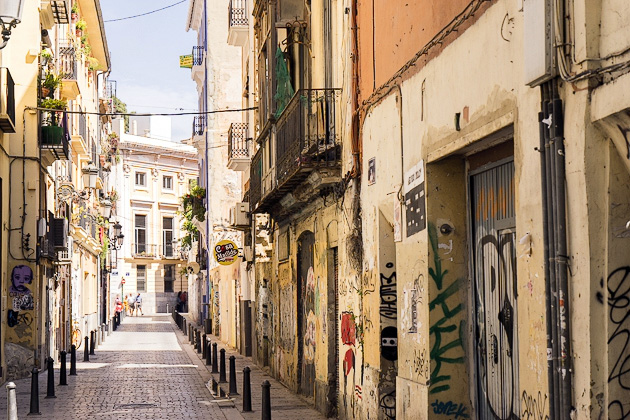 Not so long ago, El Carmen was an area to avoid, an infamous home to druggies and prostitutes. The buildings were mostly destitute, and Valencia's respectable citizenry would have never entertained the thought of living here. But things have changed. The city has invested a lot in recovering El Carmen, and while there are still drug dealers here, they're far outnumbered by tourists, hipsters, and plain old Valencian families.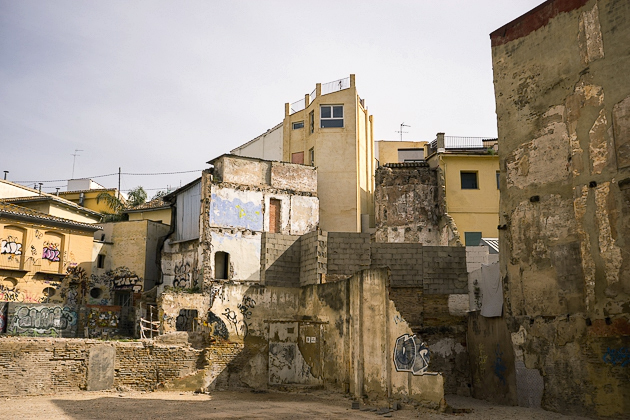 Wandering around randomly is probably the correct way to enjoy El Carmen, but here's a good general plan for a walk through the neighborhood. Start at the Torres de Serranos, and walk down Calle Roteros to the Plaza del Carmen. From here, weave your way south to the Plaza del Arbol, and then continue south down Calle Baja to the Portal de Valldigna. Now walk toward the east, until hitting Calle Alta — this is one of the best streets in El Carmen, with cool bars and restaurants (as a rule, we avoid the tourist-oriented places on Caballeros). Check out the Mercado Moseen-Sorell, and walk down Calle Corona to Beneficencia: for us, the neighborhood's most classically beautiful street. Along the way, don't forget explore the many alleyways and diversions you'll encounter. El Carmen wants to surprise you; that's what it does best.