The Neighborhood of Canovas, or Gran Via
A wedge-shaped grid of streets just to the east of the city center, the upscale barrio of Gran Via is popular during the day for its restaurants, and at night for its clubs. Most Valencians refer to the neighborhood as "Canovas," after the circular plaza which serves as its unofficial entrance.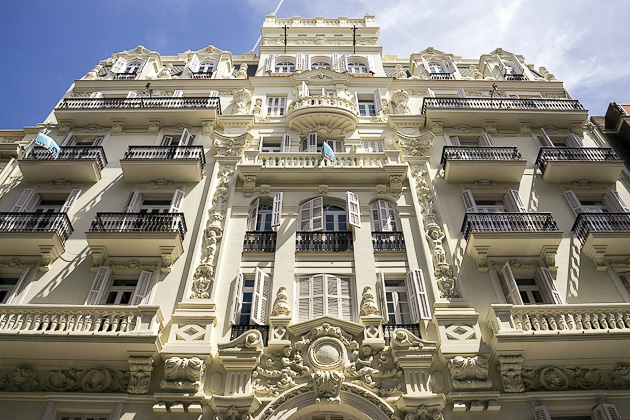 The neighborhood is delimited by the Turia and two large avenues: the Gran Via Marqués del Turia and Avenida Regne de Valencia. Within these borders is an urban layout which seems unthinkable to anyone who's spent time in El Carmen: a perfectly logical, four-by-seven grid of streets.
Of course, logic doesn't necessarily mean you won't get lost — the problem in Canovas is that all the streets look the same, and it's difficult to know exactly where you are. The buildings were all constructed at the same time, around the turn of the 20th century, the streets are all tree-lined and of the same width, and all of the intersections are extra-large and diamond-shaped.