Found close to the much larger Viveros Gardens, the Jardines de Monforte were commissioned in the mid-19th century for the city mansion of the Marquis de San Juan. Today, the romantic gardens provide Valencia with its most popular backdrop for wedding photos.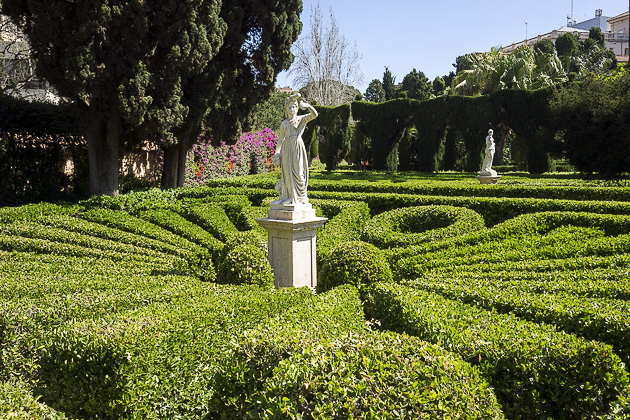 The Gardens of Monforte are designed in the neoclassical style, with dozens of marble statues scattered about the grounds, and low-lying hedges carved into labyrinthine patterns. A wide variety of trees line the paths, along with fountains, flowering shrubs and benches. In 1941, Monforte was declared a "National Artistic Garden," and it has been protected ever since.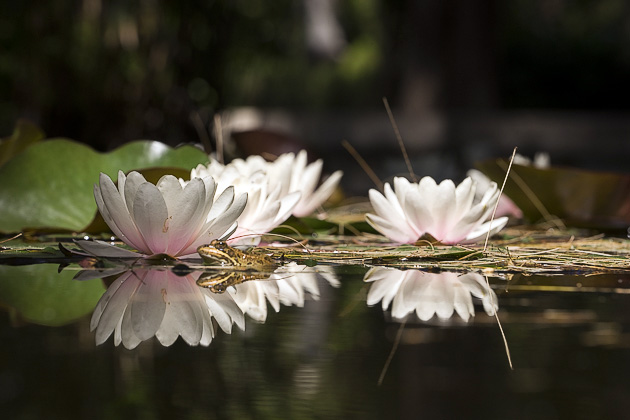 At three acres in size, Monforte isn't exactly small, but it's easy to miss. There's only a single entrance, through a portico on the Calle de Monfort. This isn't a park like the Turia, or even the Viveros Gardens, with joggers and family picnic parties. There are usually few people here; just those hoping to relax for a few quiet minutes. I think of it as the "library park" because, while here, I feel as though I should keep my voice down.
We don't often go to Monforte, but when we do, we always enjoy its sense of serenity. It really is one of Valencia's most lovely corners.
–Download our Travel Books Here