The Independent Republic of Benimaclet
If you were to ask a random pool of Valencians which they consider to be the city's hippest neighborhood… well, Ruzafa would probably be the winner. But it wouldn't be a blow-out. The northern district of Benimaclet is smaller and less well-known, but it has a young population, excellent restaurants, and a cool vibe all its own.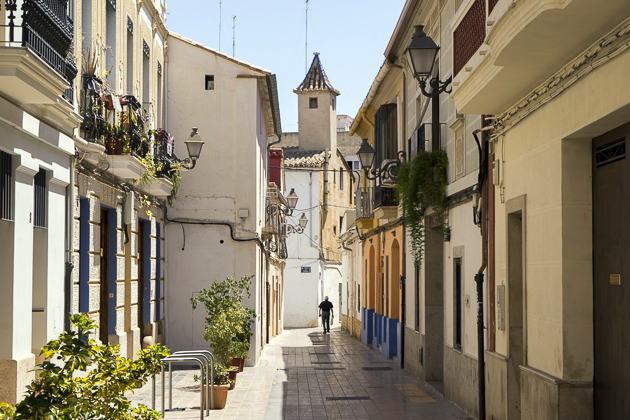 Found to the northeast of the Viveros Gardens, Benimaclet had been a separate town until 1878, when it was swallowed up by the ever-expanding Valencia. But its spirit of independence persists to this day, with tongue-in-cheek signs welcoming visitors to the "República Independiente de Benimaclet."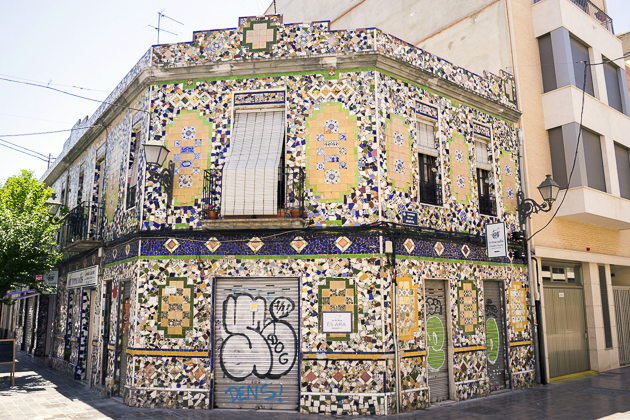 This is a neighborhood of contrasts. You'll be walking down some boring sidewalk, past generic high-rises from the 1960s, wondering why anyone would praise Benimaclet. And then you turn the corner, onto Calle de Cuenca Tramoyeres for example, and the neighborhood suddenly reveals its true self. The ugly architecture disappears, the shops become more cute and distinctive, and there are a ton of popular restaurants and bars, all of which look great. It's almost as though Benimaclet has made the conscious decision to hide its secret heart; you have to be willing to search it out.
Benimaclet is split roughly in two by Calle Doctor Vicente Zaragoza. The classic neighborhood, with the more popular establishments and the charming Plaza de Benimaclet, is north of this busy boulevard, and is what people generally mean when they refer to "Benimaclet." But the southern section isn't bad either. There's a nice atmosphere on the Calle de la Guardia Civil, which is a wide pedestrian street with trees, parks and a few good restaurants.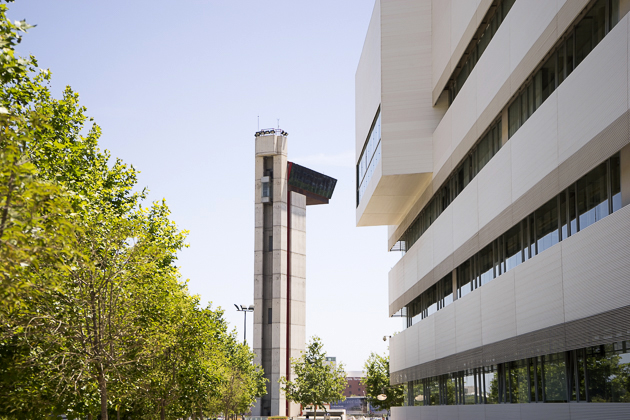 Although they're not technically within the neighborhood's boundaries, two of our favorite examples of Valencia's weird modern architecture border Benimaclet. First is the Torre de Miramar, an inexplicable 45-meter-high tower in the middle of a busy roundabout. The idea was to allow people to access its roof-top terrace for a view the sea, but the Torre Miramar was closed almost immediately after opening in 2009. Today this €24 million dollar structure stands unused and slowly rusting; an exemplar of the city's often-questionable urban planning.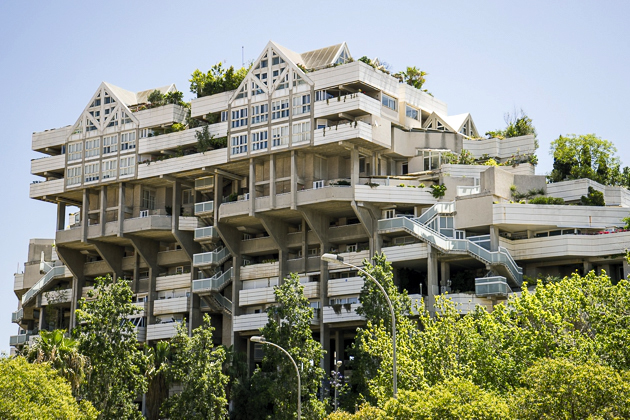 Just as strange is the Espai Verd Urbanization, a massive apartment complex on Calle de Diógenes López Mechó. Overgrown with vines and vegetation, and with huge gardens on many of the floors, this building looks more like a natural hill than a man-made building. It's seriously as though Mother Nature got drunk and had a one-night-stand with Human Architecture, and this monstrosity is their hideous love-child. Apparently, people do actually live there… and I still haven't decided if that's awful or awesome.
Locations on our Map: Plaza de Benimaclet | Torre Miramar | Espai Verd
Neighborhood Map on Valencia.es
–Valencia Vacation Rental With Terrace And Wifi