Considering the sheer size of Fallas, and the length of time over which it extends, it's not too surprising that we snapped far more photographs of the festival than we could ever hope to publish. But here are some additional pictures which didn't quite fit into our other posts.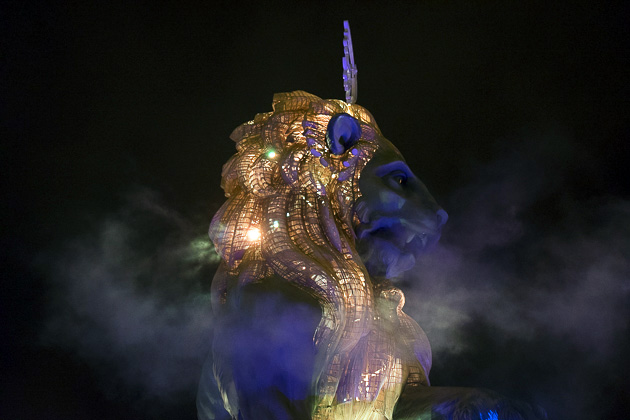 Every year, the city contributes a monument of its own to Fallas. Built in the Plaza de Ayuntamiento, it's not usually among the festival's best — the perversion and cutting sarcasm so prevalent in other fallas is wiped clean for this "government sanctioned" piece of art. But this year, the Ayuntamiento's monument might have been the festival's highlight: a giant, 22-meter-high recreation of Daoíz, one of the two lion statues which guard the National Congress in Madrid. Noble and strikingly lifelike, Daoíz fit perfectly in the plaza, and Valencians loved it. Its fiery destruction in La Cremà was tough to accept.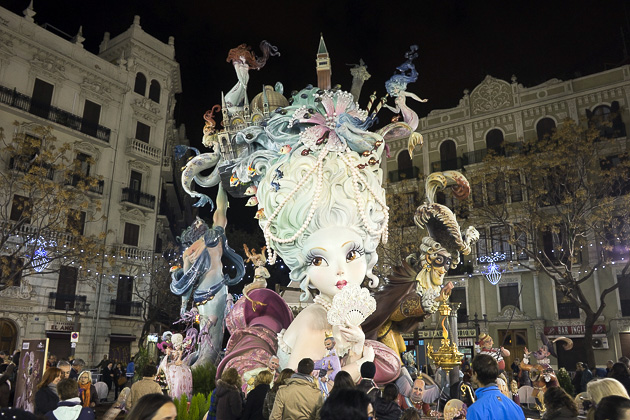 Another monument that we didn't write about was the Venetian-themed offering from Maestro Gozalbo. This monument wasn't in the sección especial, the main competitive category of Fallas, but it could have been. It won the next category, Primero A, and many rated it as the festival's most lovely creation.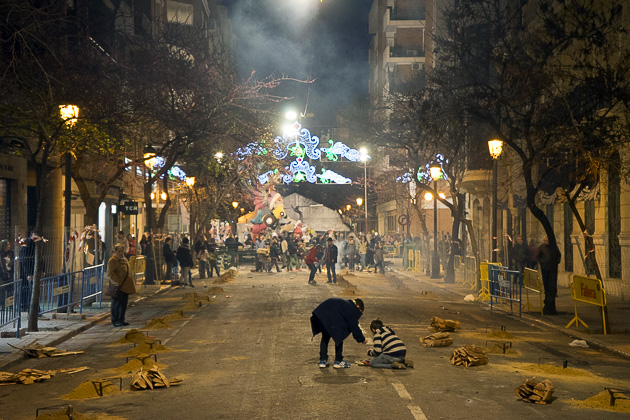 Besides the pictures of these two great monuments, we have literally thousands of other Fallas photos, most of which will never see the light of day. But here are a couple of the best — and there are dozens more in the full gallery on the web, including paella festivals, punk kids terrifying people with petardos, falleras chilling in the plaza de la Virgen and some of the hundreds of smaller monuments that graced Valencian streets for a few short days.