San Vicente Martír and San Vicente Ferrer
Jesus and the Virgin Mary rank high, too, but the two most important religious figures in Valencia are a pair of Vicentes. San Vicente Martir met his grisly fate here, while a thousand years later San Vicente Ferrer would become one of the city's most influential sons.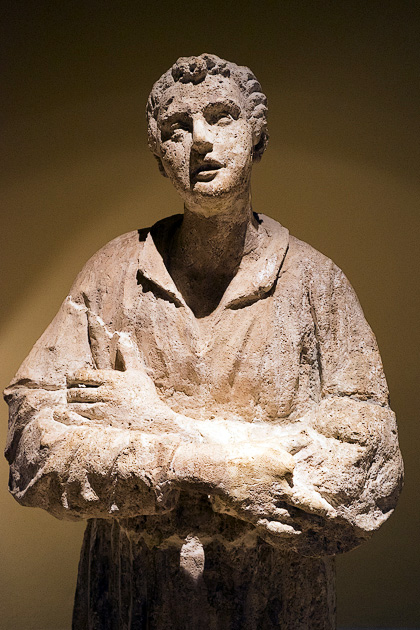 San Vicente Martír was born in Huesca, at the end of the 3rd century. This was a time when the Romans had dominion over the Iberian Peninsula, and Christianity was just beginning to spread its wings. Vicente was deacon to the Bishop San Valero, and when the pair arrived in Valencia in the year 303, they were promptly arrested for promoting the renegade faith. Valero was spared death, and the Romans turned their wrath on young Vicente.
To begin with, Vicente was crucified. And you know it's going to get ugly when they start with crucifixion. They then laid him over a wooden table and broke all of his bones. They whipped him, and cut his muscles open with steel hooks, before skinning him alive and laying him atop a bed of burning embers. He was then thrown into a dungeon, where he soon died of his wounds. Throughout his torture, Vicente never renounced his faith. According to legend, he even managed to convert one of his executioners to Christianity.
San Vicente Martír died on January 22nd, which is his saint's day. It's a public holiday in Valencia, during which a solemn procession leaves from the Cathedral and visits some of the places connected to his martyrdom. Tourists can visit the dungeon in which he suffered, in the Cripta Arquològica de la Presó de San Vicent. And in the Cathedral, you can see his forearm, preserved as a creepy relic.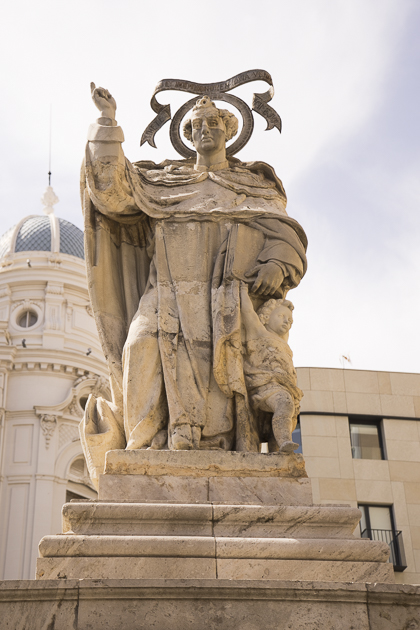 San Vicente Ferrer led a happier life. He was born in 1350 in the center of Valencia, the son of a prominent notary, and was a devout Christian from a young age. He rose quickly within the church, and was soon a figure of considerable influence. He traveled widely in Europe, spreading the gospel from Scotland to Switzerland. Although he only spoke Valencian, he was said to have the "gift of tongues," allowing people from any country to understand him without difficulty.
Hundreds of miracles are attributed to San Vicente Ferrer, who would usually raise his index finger when about to work his wonders — this is the pose in which he's seen most frequently in paintings and sculpture. He's attributed with miracles like healing the lame, saving Barcelona from famine, and even raising the dead. (Catholic priests who raise the dead are canonized… when I try it, I'm called a necromancer and chased out of town.)
San Vicente Ferrer's big festive day in Valencia is tied to Easter, so it's always different — this year, the holiday fell on April 13th. To commemorate the saint, groups throughout the city set up altars, and children portray his miraculous acts on stage. There's an altar at the Plaza de la Virgen, but the most popular is at Plaza Tossal. The kids speak in Valencian, but even if you can't understand them, it's great fun to watch the little thespians ply their trade. There's also a procession leading from the Ayuntamiento to his birth house, near Plaza Tetuán, ending with a mascletà.
Locations on our Map: Cripta Arquològica de la Presó de San Vicent Martír | Casa Natal de San Vicente Ferrer | Plaza Tossal
Photos of the Cripta Arquològica de la Presó de San Vicent Martír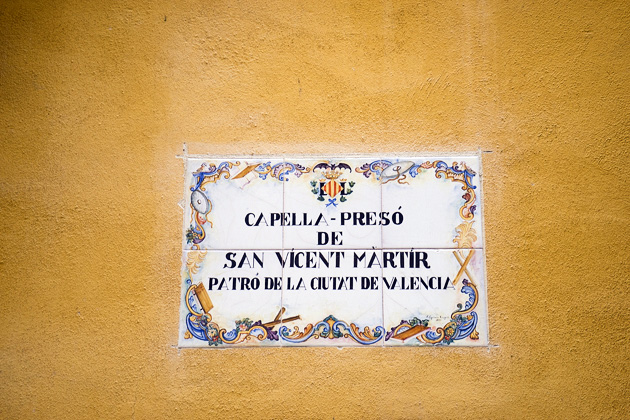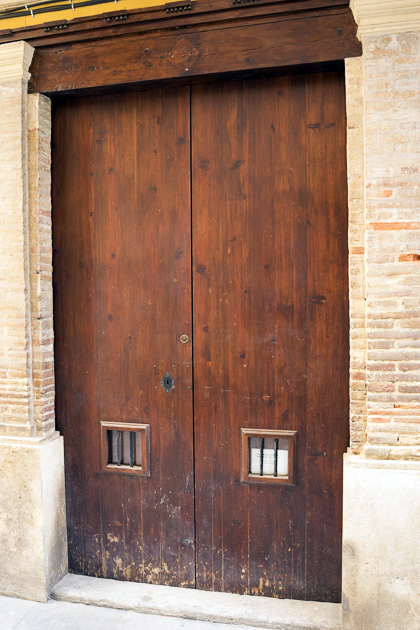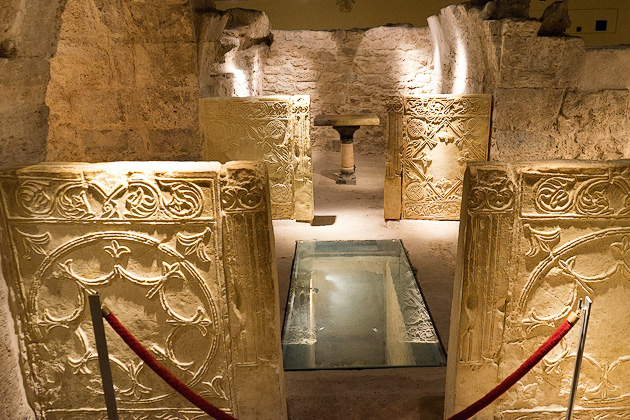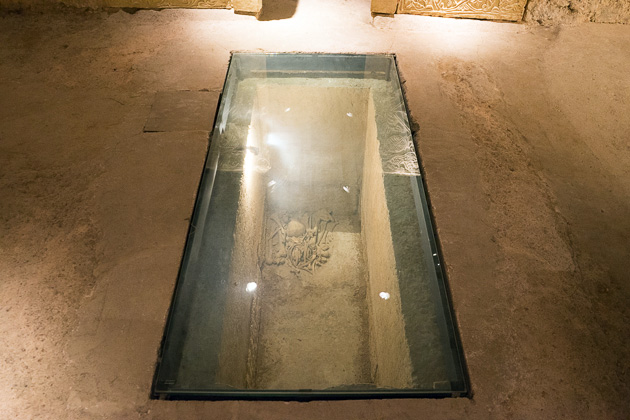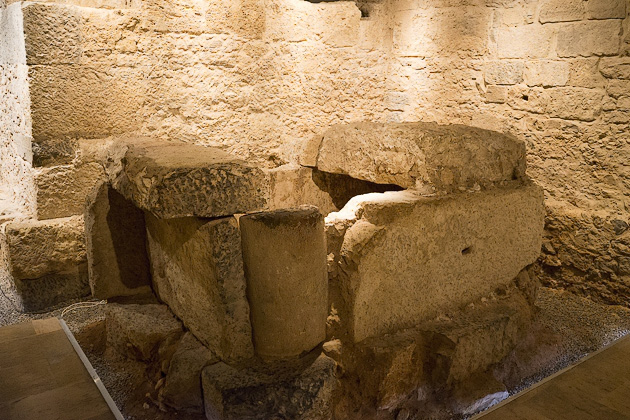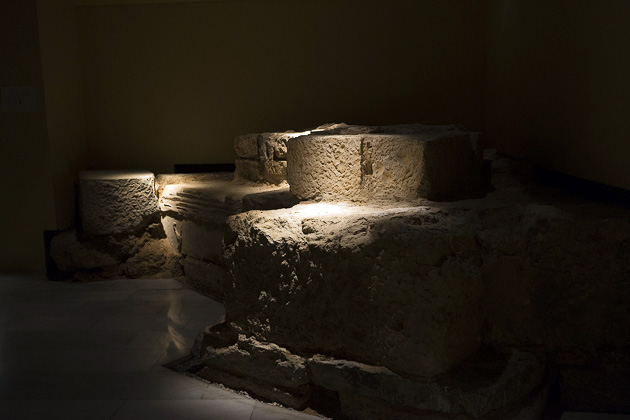 More Photos Related to Vicente Ferrer