Pictures from the Malvarossa Kite Festival
Valencians sure love their festivals. This might be a generally Spanish trait rather than one which is strictly Valencian, but once March rolls around, there's another festival of some sort every weekend in this city. We have Fallas, wine and tapas festivals, Semana Santa, and various other religious festivals honoring a never-ending string of saints… and also, there's a kite festival down at the beach.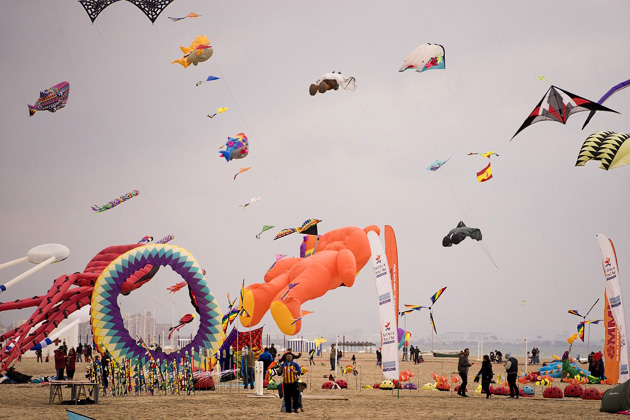 2015 marked the eighteenth edition of the Festival Internacional del Viento (International Festival of Wind). With its wide beach, Valencia makes for a perfect kite-flying location, and this festival welcomes hundreds of participants from around the world. We showed up on a windy day, and saw kites of every conceivable shape: whales, dragons, sharks, spirals, teddy bears, and even some kite-shaped kites. There were trick-masters on-hand, as well as performance groups capable of flying their kites in elaborate aerial dances.
It's a fun event, and one that's perfect for kids. Regardless of your age, though, it's hard not to appreciate the sight of hundreds of kites filling the sky over Malvarossa.