One of the most rewarding excursions you can make from Valencia is to Xàtiva, which is about an hour south by train. We spent two days exploring the town's quiet streets, checking out its historic buildings and monuments, and hiking into the surrounding hills. But first, we climbed up to the castle which dominates the city from on high.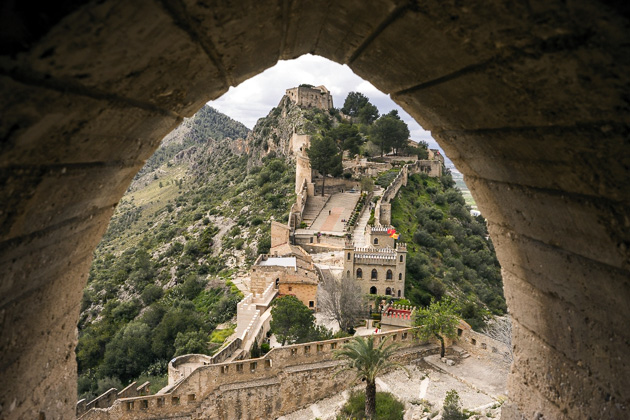 Spread out along the top of a hill and visible from miles away, the Castillo de Xàtiva impresses first and foremost with its size. For a defensive bastion, it's the perfect location. The Romans were the first to establish a fortification here, but this hill has been coveted by every power-hungry ruler who's ever passed through the region, and has belonged to the Moors, the French, the Bourbons, the Hapsburgs and the Aragonese.
Touring Xàtiva Castle is an exhausting and time-consuming project. First, you have to walk up a steep hill to arrive at the entrance gate… and then the work-out really starts. Whether you turn towards the west to explore the smaller Castillo Menor, or to the east for the Castillo Mayor, expect another stiff climb.
We recommend starting with the Castillo Mayor: you'll have more energy, and this is by far the more interesting of the two. Walking uphill the entire way, you'll pass by ancient gates, an Arabic fountain, a Catholic chapel, and old bronze cannons. You can look inside the private rooms of the castle's royal masters, and explore the dark confines of the prison which held illustrious convicts like the Duque de Calabria, the King of Mallorca, and the brother of Saint Francis Borgia. All along the route, you'll be presented with views over Xàtiva and the countryside.
The Castillo Menor is also interesting; this is actually the older of the two fortifications, built in pre-Roman times by the region's original Iberian inhabitants. There aren't any significant sights here, but walking up and down the ancient walls is fun, and doesn't take too long.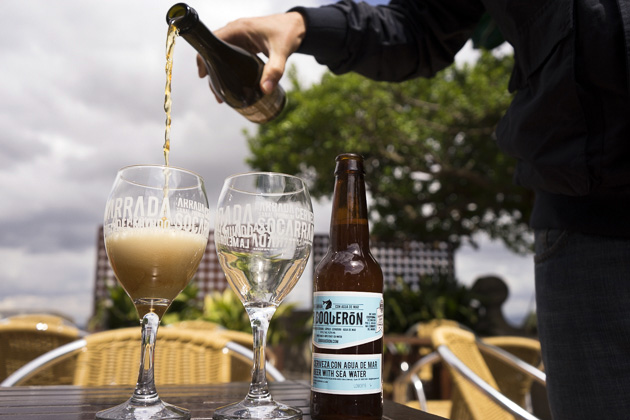 After exploring both castles, you'll be in desperate need of refreshment. But you won't need to look far if you choose the restaurant Mirador del Castell, next to the entrance gate. The food doesn't have a great reputation, but they do serve up Xàtiva's award-winning brews, Er Boquerón and La Socarrada. The former is delicious, made with salt water from the Mediterranean, but it's La Socarrada which we fell in love with. Brewed with fresh rosemary and rosemary honey, this beer has a rich, distinctive aroma, and a deliciously sweet flavor.