There's more than one major concert venue in the Turia park. About a kilometer away from the Palau de les Arts Reina Sofia, Valencia's futuristic egg-shaped opera house, you'll find the Palau de la Música. Built in 1987, the Palau focuses on classical music. It's prized for its acoustics, and attracts orchestras and famous musicians from around the world.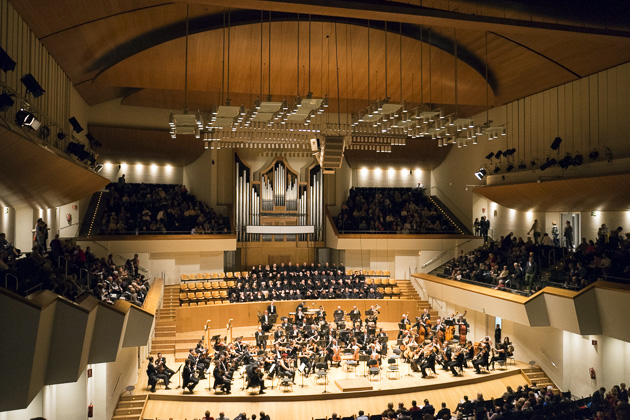 After his first performance here, Plácido Domingo gushed about the auditorium, declaring that Valencia's Palau de la Música is the Stradivarius of concert halls. Praise doesn't come much higher than that, and we're in complete agreement. The acoustics in the main auditorium, the Sala Iturbi, are a thing of wonder. During a concert, you can pick out each of the individual instruments, and hear even the quietest movements perfectly. And as the music wells up into a crescendo, the thunderous, rich tone vibrates all around you. This is real surround sound.
The Palau de la Música is home to the Orchestra of Valencia, which has been under the leadership of Israeli conductor Yaron Traub since 2005. The Municipal Band of Valencia is also based here, and often performs for free on Sundays. Additionally, there are various invited guests throughout the year, including orchestras from other cities, famed string quartets and some of the world's best jazz singers.
For those into classical music, a visit to Valencia's Palau de la Música makes for an excellent night out. Concerts sell out fast, particularly for well-known artists, so it's best to plan in advance. Check out the website, and see what's on; you're sure to find something that piques your interest.
Palau de la Música – Website
–Click Here To Download Our Travel Books