Buying an Apartment in Valencia
The Valencia edition of "For 91 Days" wasn't exactly compliant with our usual 91-day concept. Jürgen and I started this iteration of the blog in February of 2015, and finished in November. That's more like 271 days. But we had an excuse! Valencia had long been our "home base," and we finally decided to make it official by purchasing an apartment in the city center.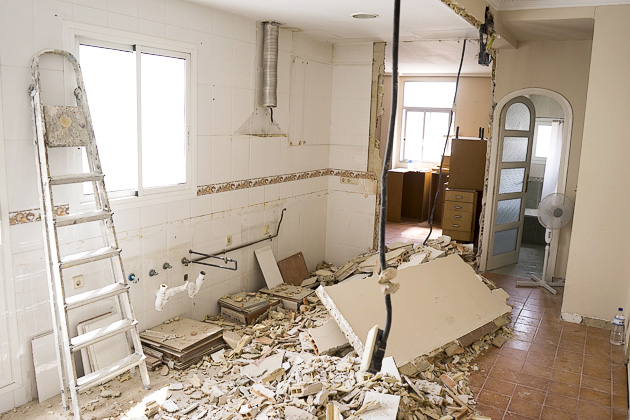 Five years of uninterrupted travel had been a lot of fun, but it was also exhausting. And after so long on the road, we came to understand that we needed a home. A place we could return to. Somewhere to keep our stuff. A real address. Not having a real address was a big deal! For years, we had the same debate every time we had to fill out any sort of official form: should we use our post-office box? My mom's address? Should we just make something up?
So we bought a place in Valencia.
Hah! That makes it sound so easy. "Yeah, we bought an apartment. Just like that." But trust me, it wasn't easy. This was a taxing, hazard-filled journey, whose outcome was never a sure thing. We started looking in November of 2014, visiting dozens of apartments. Some of them were alright, many were terrible, and none were perfect. But as our search entered its fourth month, we spotted a promising listing; it was the right neighborhood, the right size, and the right price. We made an appointment immediately and, as soon as we stepped inside, we knew we had found our home.
We said "yes" that same day, but this is Spain and it still took another four months to complete the purchase. Getting a mortgage in Spain is an experience which I remember with nothing but fondness, joy, and sarcasm. And then, once we finally had the keys, we had to wait even longer — sure, our new apartment was nice, but we wanted to make it "ours." So we renovated, removing walls, installing new floors, raising ceilings, ordering a new kitchen, and replacing the bathroom. Sounds like a ton of work, and it was, but we had an excellent team (RDA Técnicos) who were able to get everything finished in a single month.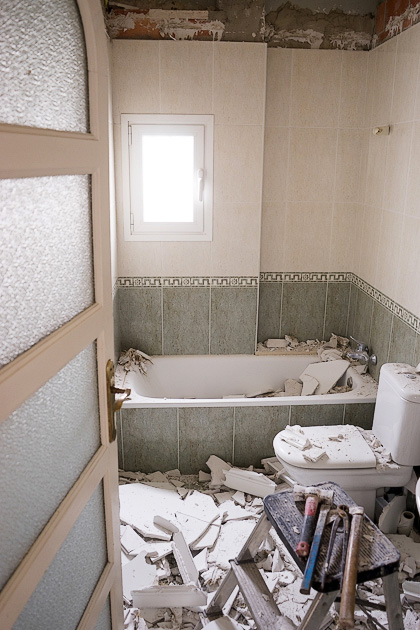 The next few weeks were spent buying furniture. A lot of furniture. We didn't own anything, and our new apartment was completely empty. This was a stressful process, and I'm not sure how Jürgen and I managed to avoid killing each other. Once, during the apex of what has become known as the "Bookshelf War," I did catch him with a knife in his hand. (In fairness, I was holding nunchucks.)
But then, once everything was ready… once we were finally able to relax and enjoy the apartment into which we had poured so much time, money and effort… we were ready to leave again. It's ridiculous, but we had been too long without traveling and were anxious to get back out there. Farewell, sweet home, we're off to Curaçao! But we'll be back soon enough.