The Glory of the Baroque: San Juan de la Cruz
Following the San Martín Obispo and San Esteban, the San Juan de la Cruz completes Valencia's trio of churches which have been recently restored to their original Baroque brilliance. Like its brothers, this is one of the city's oldest churches, founded in 1343, immediately after the Reconquista. And also like its brothers, it's just… wow.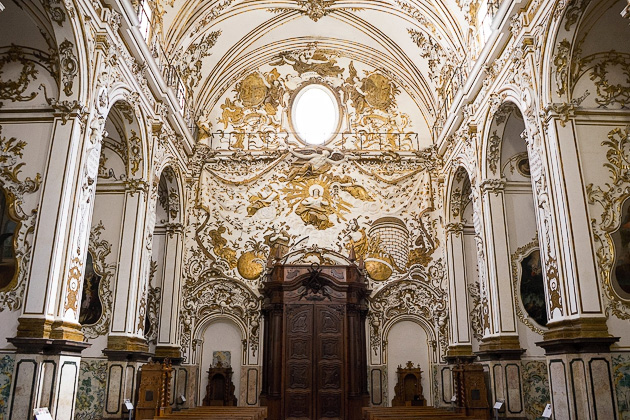 Another similarity that the San Juan de la Cruz has with San Martín and San Esteban, is that it was erected on top of a mosque, shortly after the Christians took back the city. The current building dates from the early 17th century, and doesn't look like much from the outside, with a sober Gothic facade and flat brick walls devoid of decoration. But hold your judgment until you've stepped inside.
A masterpiece in white and gold, the designs of the San Juan de la Cruz were executed in the mid-18th century by Luis Domingo. The stucco which decorates the far wall of the church, over and around the principal entrance, creates the illusion of a large curtain being raised by angels. The gold-and-white designs weave their tendrils around the entire space, with floral patterns and biblical scenes that are especially impressive above the chapels.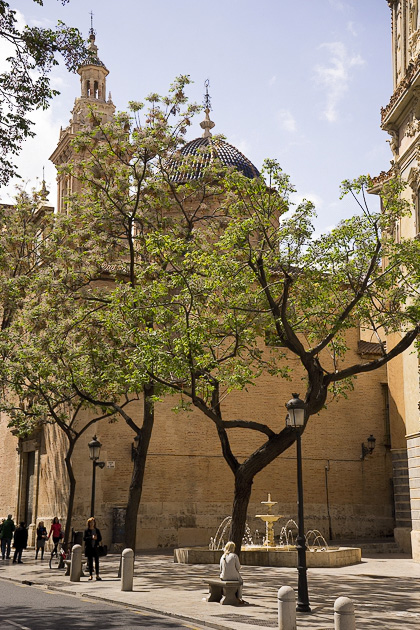 Besides the stucco, another noteworthy aspect of this church is provided by the antique, 18th-century ceramic tiles which decorate the walls of its chapels. Ceramics have always been a Valencian specialty, and the San Juan de la Cruz makes good use of them. The multi-hued tiles represent a wide range of themes: saints praying, city scenes, and one with a fish leaping from the water.
The San Juan de la Cruz can be visited from Monday to Friday, between 10:30 and 13:30, and again from 17:00 to 19:00. The entrance is tricky to locate; it's not the principal door on Poeta Querol, but a small one around the corner at C/ San Andrés, 6.
–Rent an Apartment in Valencia