The IVAM – Valencia's Institute of Modern Art
When the Institut Valencià d'Art Modern opened its doors in 1989, it was Spain's first museum dedicated to modern art. Found on the western corner of the old town, bordering the Turia riverbed, the IVAM is probably Valencia's most important and popular museum.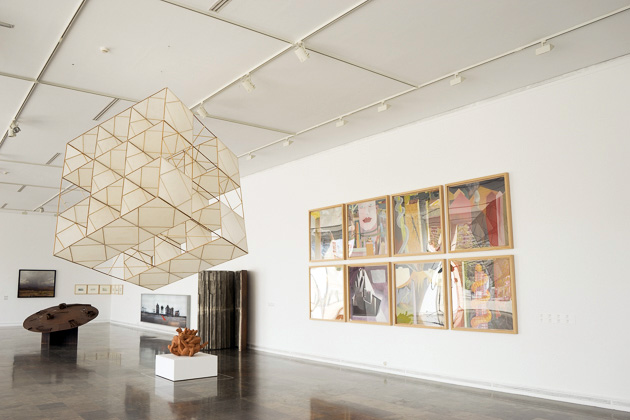 I've lost track of the number of times we've been to the IVAM. The program changes frequently, and nearly every new exhibition is good enough to warrant another visit. Most recently, we saw a show called "Woeful Weapons," contrasting the hard-hitting anti-war photomontages of Valencian artist Josep Renau with those of American Martha Rosler, as well as a presentation about Bruce Nauman and his bizarre video projects, in which he studies the elasticity of the human body.
The IVAM's temporary exhibits are always fun, but the museum's real strength is its permanent collection. There's a heavy focus on the Catalan sculptor Julio González, after whom the IVAM's main hall is named, with almost 400 of his iron, cubist works. More accessible are the impressionist paintings of Ignacio Pinazo, who has around 100 works displayed. Apart from these two main protagonists, the IVAM boasts hundreds of other works from world-famous 20th-century artists, in a wide array of mediums.
Considering its quality and size, the IVAM is surprisingly cheap. So even if modern art isn't your thing, it's still worthwhile to check out both the permanent collection, and the underground Sala de la Muralla, which incorporates the ancient city walls into a unique exhibition space. And lovers of fine modern cuisine might want to sit down the IVAM's on-site restaurant, La Sucursal: one of the few establishments in Valencia to earn a Michelin star.
Institut Valencià d'Art Modern – Website
–Buy Our Framed Valencia Art Here