Valencia's Ethnologic and Prehistory Museums
Constructed in 1876 over the ruins of a convent, the enormous Casa de la Beneficencia occupies an entire city block. Until 1982, the building was used to educate children, but today it's home to two separate museums: the Museu Valencià d'Etnologia and the Museu Prehistòria de Valencia. These are fields of study which complement each other well and, if you have a lot of time, both museums can be visited with a single ticket.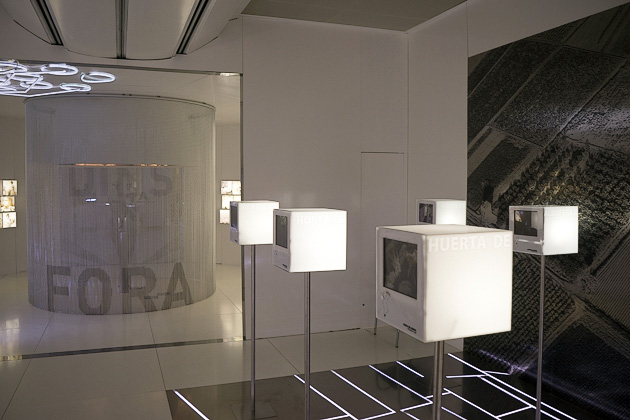 We started in the Museum of Ethnology. There are three permanent exhibitions, dedicated to the ever-evolving towns and cities of Valencia ("La Ciutat Viscuda"), its fields and swamps ("Huerta y Marjal") and life in the mountains ("Secà i Muntanya"). You'll see old-time photographs, antiquated farm equipment, large-scale topographic maps and traditional costumes, all of it beautifully presented, with information in Valencian, Spanish and English.
Across the courtyard is the Museu Prehistòria, which displays archaeological finds made in the Valencian Community, and covers everything known about the region prior to the arrival of Christianity. The museum has arrowheads, paintings and a collection of over 15,000 fossils from the Paeleolithic Era. There are pieces from the Bronze and Neolithic Ages, as well, and important artifacts from the ancient Iberians.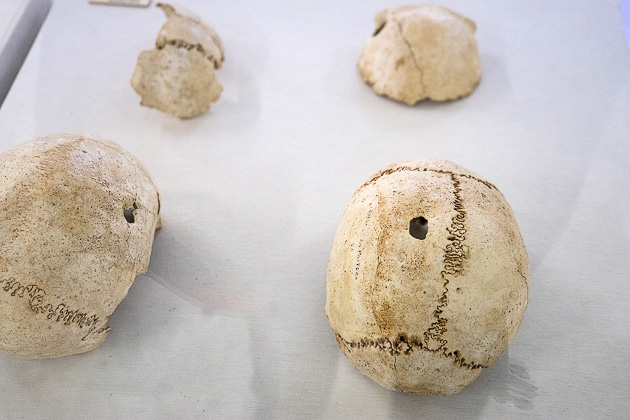 For us, the section dedicated to the mysterious Iberians is the museum's most fascinating. Little is known about the origins or customs of these people. They lived in tribes, had advanced skills in metal-working and agriculture, and drilled holes into the skulls of people who were still alive, presumably for reasons either medical or religious. The Iberians occupied the eastern coast of the peninsula from around 5000 BC, until eventually being absorbed into the Roman Empire.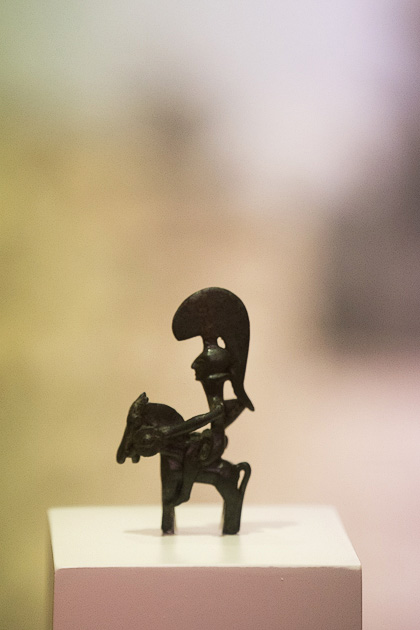 The museum's single most famous piece is the Warrior of Mogente, which was discovered in 1931 near Moixent, southeast of Valencia. Made of molten bronze, this figure depicts a warrior on horseback, and dates from the 4th or 5th century BC. There's also a recreation of the Lady de Elche, which was unearthed near Valencia. A perfectly conserved bust from the 4th century BC, this sculpture of a woman wearing a traditional headdress is an important glimpse into the lives and artistic skill of the Iberians. The original Dama de Elche spent a long time at the Lourve in Paris, and is currently displayed in Madrid's National Archaeological Museum.
Museu Valencià d'Etnologia – Website
Museu Prehistòria de Valencia – Website
–Buy one of our framed Valencia photos here