The Sierra Calderona and the Mirador de Garbi
Valencia is a relatively flat city, but it's surrounded by mountain ranges. The closest is the Sierra Calderona, an hour's drive northwest. We spent a day hiking in the hills and ended up at the Mirador de Garbi, a natural rocky outcrop with astounding views of the Mediterranean Sea.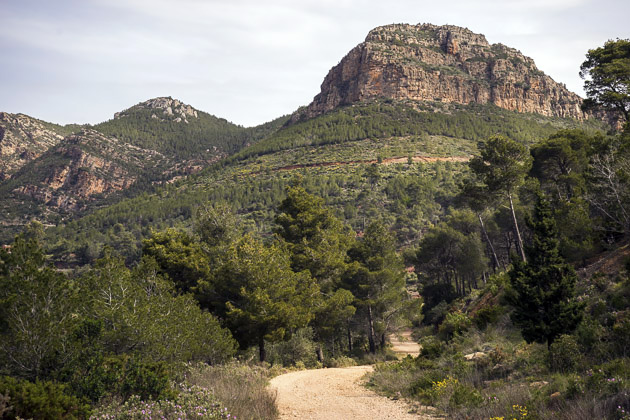 Our day started at the Monastery de Porta Coeli, an active house of Carthusian monks which was founded in 1274. Carthusians live as hermits, remaining strictly within their monastery at all times. Visitors are not allowed inside the Porta Coeli, which is both frustrating and totally understandable. Anyway, the inaccessibility only adds to the mountain monastery's air of mystery.
In 2002, the Valencian government declared the Sierra Calderona a natural park, preventing development of the land and protecting it as a hiker's paradise. A nearly endless number of trails snake through the woods and hills, and because it's so close to the capital, the park is extremely popular. I couldn't believe the number of cyclists, trail-runners, and walkers that we saw during the course of the day.
For our initial excursion in the Sierra Calderona, we stuck with a fairly simple hike, hunting down a few different natural springs. Our path ascended quickly, and before long we had views that extended out to the south, over the nearby towns of Serra and Náquera, and all the way to Valencia. The paths within the park are well-marked, and we were never in any danger of getting lost.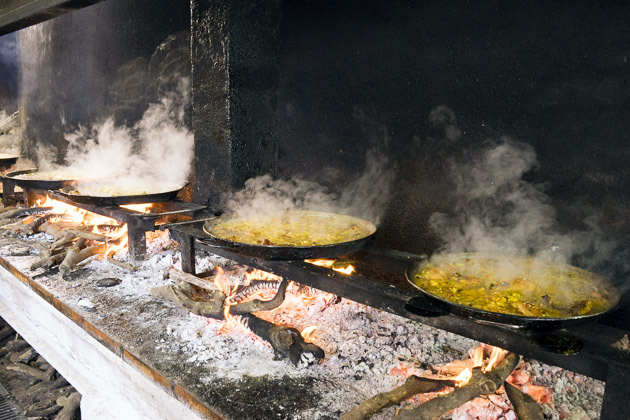 After so much fresh mountain air, our lungs felt wonderful, but our stomachs were grumbling. So we drove to Restaurante Garrofera in the nearby village of Serra, and sat down to a pan of perfectly-cooked paella. It was a Sunday afternoon, and the restaurant was packed full with shouting, laughing, drinking Valencians. Jürgen and I couldn't get over how loud this place was, and we had a blast… eating here on a Sunday after a hike in the park is a real Valencian experience.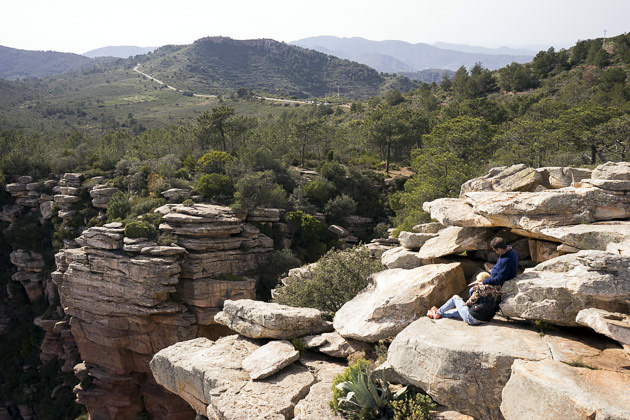 With our bellies bursting, the thought of another hike was not exactly enticing, but the Mirador de Garbi was just a few kilometers away, and we couldn't pass it up. Thankfully, reaching the mirador doesn't require much of a walk; you can drive nearly the entire way to the lookout-point. A jagged outcrop of rocks pointed east, Garbi offers an unforgettable view up and down the Mediterranean, with the port of Sagunto particularly prominent on the horizon.
Locations on our Map: Porta Coeli | Restaurante Garrofera | Mirador de Garbi