For 91 Days,
we explored sunny Valencia, home of paella and the third-largest city in Spain. We already knew Valencia well… in fact it's our adopted home, and the place we return to whenever we're taking a break from traveling. Whether you're planning your own journey to Valencia, or are just interested in seeing why we chose to make it our permanent base, our articles and photographs should help you out. Start
at the beginning
of our adventures, visit our
comprehensive index
to find something specific, or choose one of the articles selected at random, below: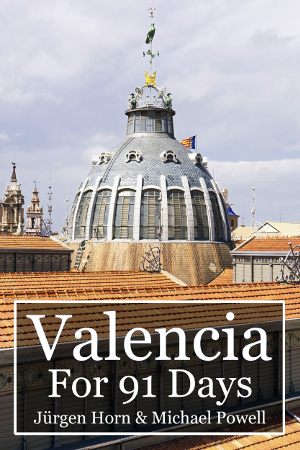 There's not a city in the world Jürgen and I know quite so well as Valencia. We lived here for years before starting our travel project, and should there ever come a day we're ready to settle down, it's to Valencia that we'll return. We figured our favorite city on Earth deserved the full attention of our blog, so we spent 91 days seeing the sights as though we were newcomers.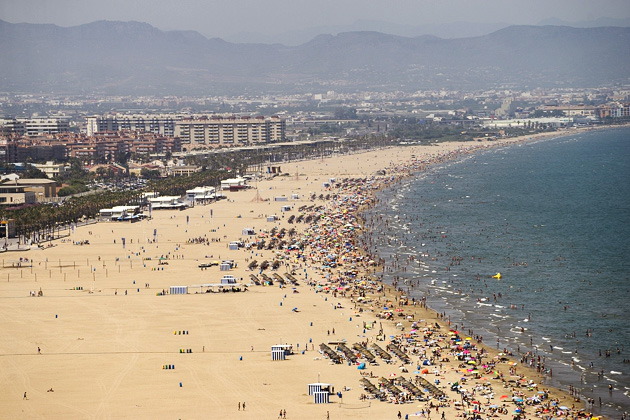 Although it sounds crazy, there are a lot of visitors to Valencia who never bother to see the city center even once. These are the people who come primarily for the Mediterranean. The beach is a few kilometers from downtown, and when the sun is shining and the waves are sparkling, it's hard to resist spending yet another day on the sand. "Tomorrow we'll make it into town, get some culture." And then tomorrow comes, and the sun is shining again…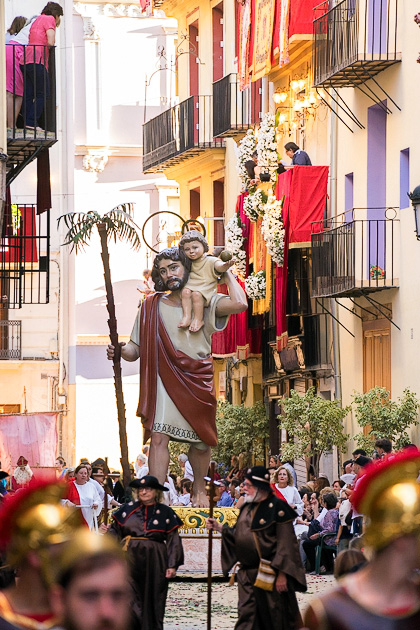 With a history reaching back to 1263, Corpus Christi is perhaps Valencia's oldest festival, and remains one of its most popular. Occurring 60 days after Easter, the festival is held in honor of the Eucharist, but really it just provides another excuse for Valencians to get out on the street and have a good time.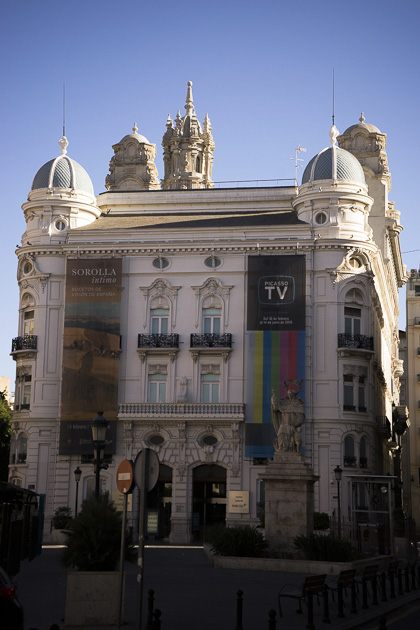 Housed within a stately, 19th-century palace in the neighborhood of La Xerea, you'll find one of Valencia's premiere private art institutes. The Centro Cultural Bancaja hosts long-running exhibitions which tend to focus on Spain's most famous artists.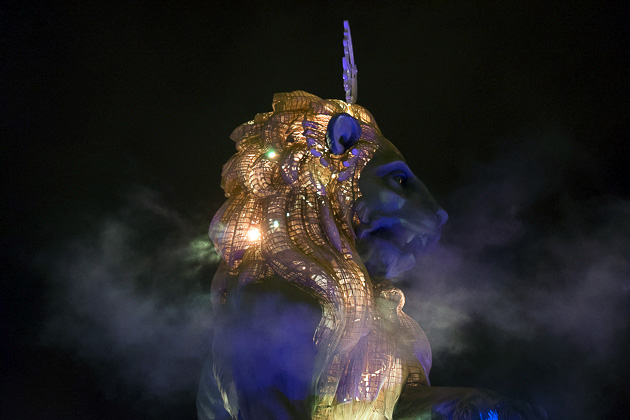 Considering the sheer size of Fallas, and the length of time over which it extends, it's not too surprising that we snapped far more photographs of the festival than we could ever hope to publish. But here are some additional pictures which didn't quite fit into our other posts.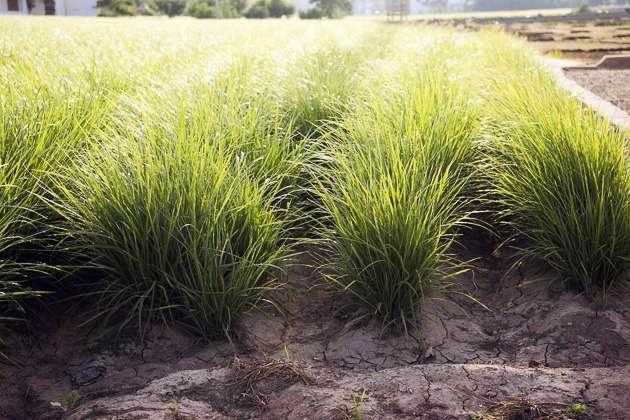 The sun was beating hard upon our necks, and our shirts were soaked with sweat. It was Sunday afternoon in the middle of the oppressive Valencian summer, and we were walking through the horta nord of Alboraya, learning about chufa: the tiny tuber which is the principal ingredient in horchata.
Agua de Valencia was invented last night by your alcoholic uncle, who raided your kitchen and poured all the liquor he could find into his orange juice. "Just some OJ," he said, stumbling out to join you on the terrace. But you know your uncle, so you took a sip from his glass when he wasn't looking. Woah, that's not just orange juice! And actually, it's kind of delicious.