For 91 Days,
we explored sunny Valencia, home of paella and the third-largest city in Spain. We already knew Valencia well… in fact it's our adopted home, and the place we return to whenever we're taking a break from traveling. Whether you're planning your own journey to Valencia, or are just interested in seeing why we chose to make it our permanent base, our articles and photographs should help you out. Start
at the beginning
of our adventures, visit our
comprehensive index
to find something specific, or choose one of the articles selected at random, below: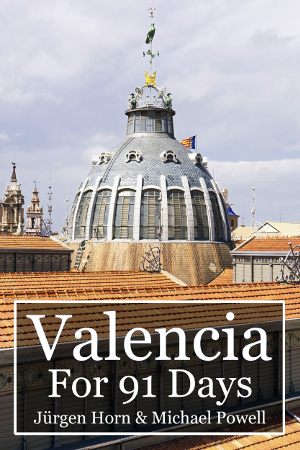 There's not a city in the world Jürgen and I know quite so well as Valencia. We lived here for years before starting our travel project, and should there ever come a day we're ready to settle down, it's to Valencia that we'll return. We figured our favorite city on Earth deserved the full attention of our blog, so we spent 91 days seeing the sights as though we were newcomers.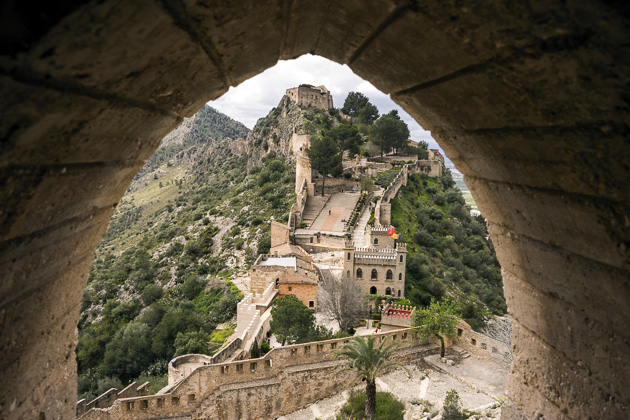 One of the most rewarding excursions you can make from Valencia is to Xàtiva, which is about an hour south by train. We spent two days exploring the town's quiet streets, checking out its historic buildings and monuments, and hiking into the surrounding hills. But first, we climbed up to the castle which dominates the city from on high.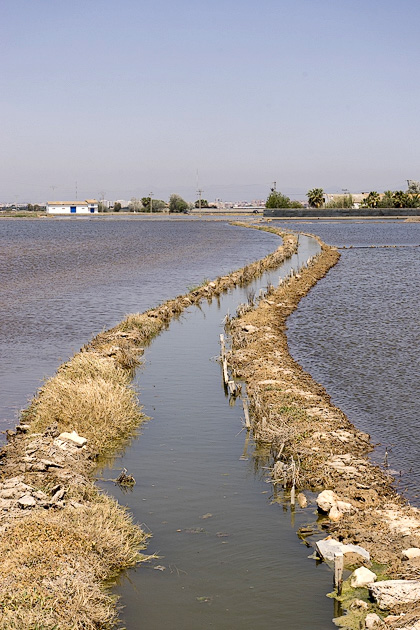 Normally, when we hop on bikes and leave Valencia for the south, it's to visit one of the many beaches stretched out along the coast. But today, we had a different destination in mind: the rice fields between the city and the lagoon of Albufera.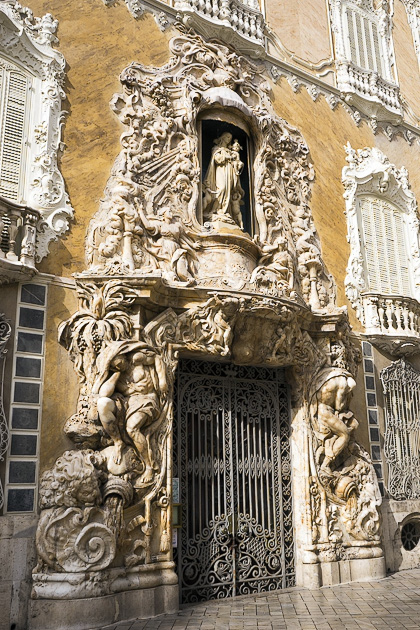 A lot of historic buildings in Valencia have beautiful doors, but the grand prize must go to the marble entryway of the Palacio del Marqués de Dos Aguas. This palace is among the top sights in Valencia, having been fully restored and retaining much of its original furniture and decoration. It's also home to the González Martí National Museum of Ceramics and Sumptuary Arts.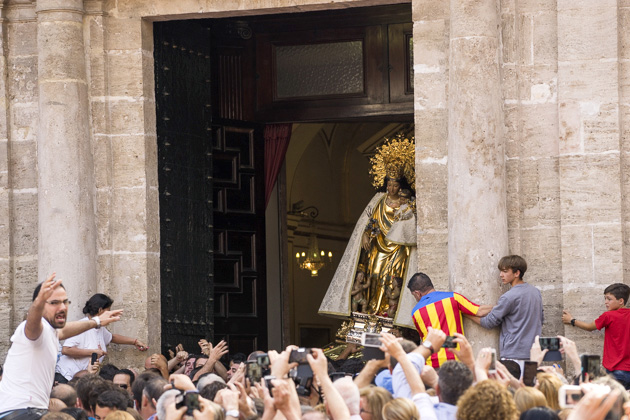 On the second Sunday of May, Valencia celebrates its patroness, the Virgen de los Desamparados (Our Lady of the Forsaken), with a lethargic and low-key event. Subdued worshipers calmly line the Plaza de la Virgen, offering whispered prayers and privately reflecting on their faith as their beloved icon passes quietly by. (Are you detecting any sarcasm, here? Because I'm laying it on pretty thick.)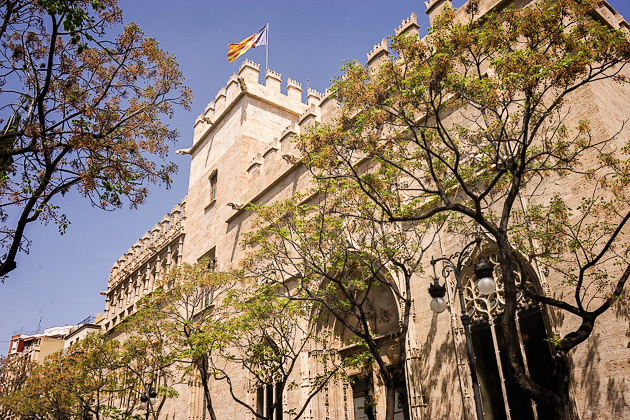 Directly across from the Mercado Central, La Lonja de la Seda (Silk Exchange) is Valencia's most historic building, and its only UNESCO World Heritage Site. Built between 1482 and 1548 at the height of Valencia's Golden Age, the Lonja is like a church devoted to the god of commerce.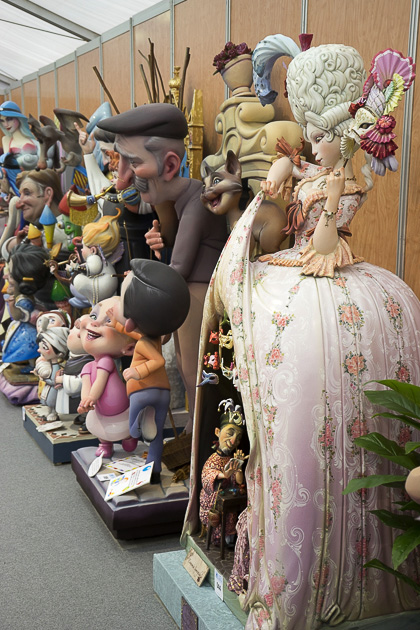 Before they're placed within their Falla, the best ninots from every Fallas commission are displayed in the annual Exposición del Ninot at the Museum of Science. Like so much at Fallas, this is a competition… and from the ninot's point of view, the prize is of utmost importance. The best one, as chosen by the general public, will be spared the flames of the Cremà.