For 91 Days,
we explored sunny Valencia, home of paella and the third-largest city in Spain. We already knew Valencia well… in fact it's our adopted home, and the place we return to whenever we're taking a break from traveling. Whether you're planning your own journey to Valencia, or are just interested in seeing why we chose to make it our permanent base, our articles and photographs should help you out. Start
at the beginning
of our adventures, visit our
comprehensive index
to find something specific, or choose one of the articles selected at random, below: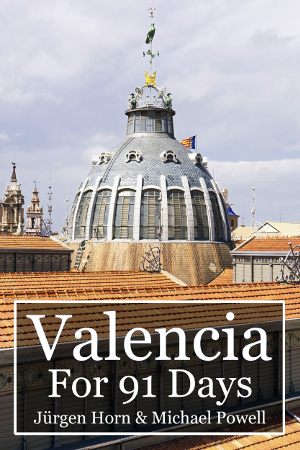 There's not a city in the world Jürgen and I know quite so well as Valencia. We lived here for years before starting our travel project, and should there ever come a day we're ready to settle down, it's to Valencia that we'll return. We figured our favorite city on Earth deserved the full attention of our blog, so we spent 91 days seeing the sights as though we were newcomers.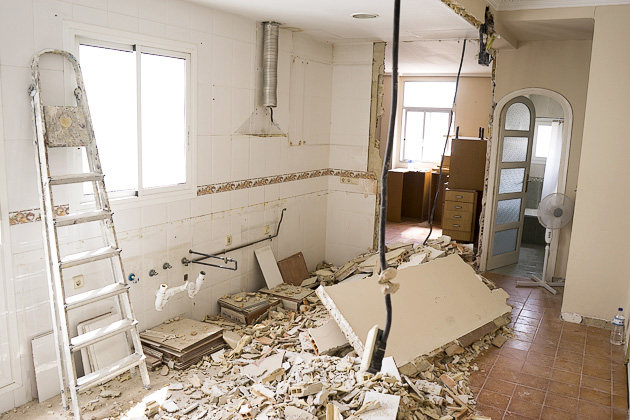 The Valencia edition of "For 91 Days" wasn't exactly compliant with our usual 91-day concept. Jürgen and I started this iteration of the blog in February of 2015, and finished in November. That's more like 271 days. But we had an excuse! Valencia had long been our "home base," and we finally decided to make it official by purchasing an apartment in the city center.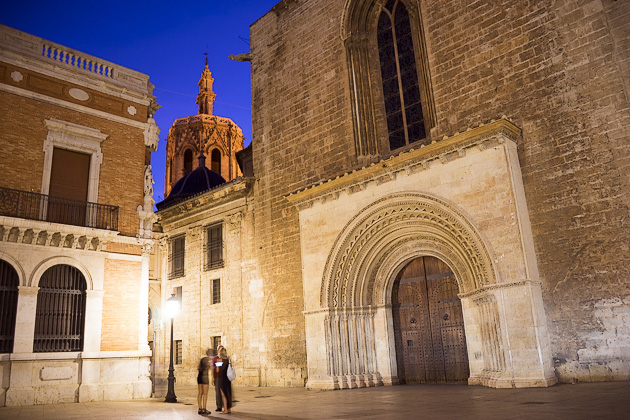 Even at night, Valencia is a city defined by light. The "blue hour" right after dusk is one of our favorite times, when the sky takes on a gorgeous, dark blue tint, and the street lamps illuminate the city's buildings with a warm yellow light. Here are some photos which suggest that Valencia is at its most beautiful when the sun is making its daily retreat.
Agua de Valencia was invented last night by your alcoholic uncle, who raided your kitchen and poured all the liquor he could find into his orange juice. "Just some OJ," he said, stumbling out to join you on the terrace. But you know your uncle, so you took a sip from his glass when he wasn't looking. Woah, that's not just orange juice! And actually, it's kind of delicious.
Whether you're in the mood for tapas, bocadillos, or a full, multi-course menu, there are a million restaurants to choose from in Valencia. And if your time in the city is short, it's better not to run the risk of picking the wrong place. Don't trust TripAdvisor, which is appallingly off-the-mark in this city; for a classic Valencian meal, any of these should fit the bill.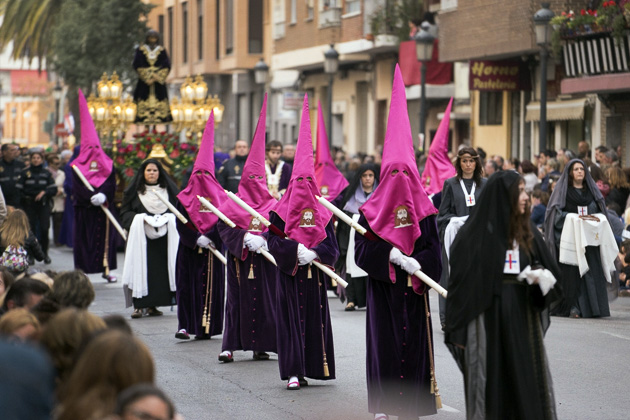 Valencia doesn't get a lot of time to recover from Fallas before the next big holiday rears its pointy head. Easter Week is celebrated throughout the city, but the main events happen in the city's beachfront districts. The Semana Santa Marinera fills the streets of Cabanyal with processions, Jesus statues, flying flowers, marching bands, and brotherhoods in scary hoods.
Following the San Martín Obispo and San Esteban, the San Juan de la Cruz completes Valencia's trio of churches which have been recently restored to their original Baroque brilliance. Like its brothers, this is one of the city's oldest churches, founded in 1343, immediately after the Reconquista. And also like its brothers, it's just… wow.