For 91 Days,
we explored sunny Valencia, home of paella and the third-largest city in Spain. We already knew Valencia well… in fact it's our adopted home, and the place we return to whenever we're taking a break from traveling. Whether you're planning your own journey to Valencia, or are just interested in seeing why we chose to make it our permanent base, our articles and photographs should help you out. Start
at the beginning
of our adventures, visit our
comprehensive index
to find something specific, or choose one of the articles selected at random, below: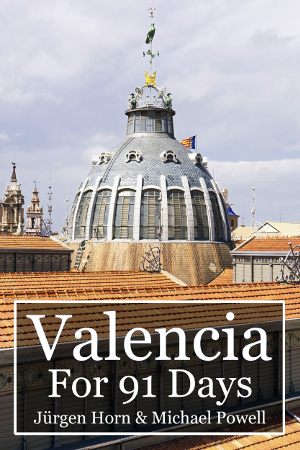 There's not a city in the world Jürgen and I know quite so well as Valencia. We lived here for years before starting our travel project, and should there ever come a day we're ready to settle down, it's to Valencia that we'll return. We figured our favorite city on Earth deserved the full attention of our blog, so we spent 91 days seeing the sights as though we were newcomers.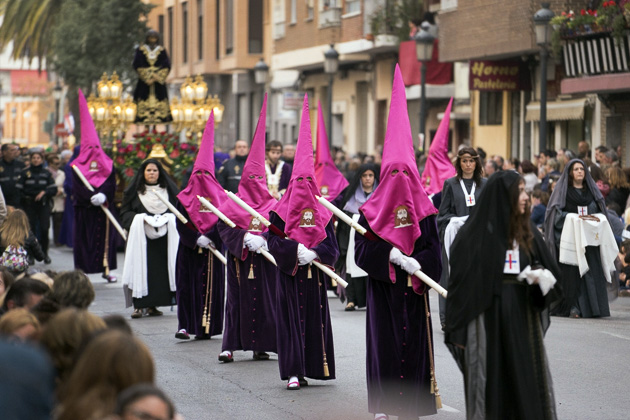 Valencia doesn't get a lot of time to recover from Fallas before the next big holiday rears its pointy head. Easter Week is celebrated throughout the city, but the main events happen in the city's beachfront districts. The Semana Santa Marinera fills the streets of Cabanyal with processions, Jesus statues, flying flowers, marching bands, and brotherhoods in scary hoods.
Let's say you've visited Xàtiva Castle. Amazing, but it sure was exhausting. The hike up that hill? The size of the place? I bet you're happy to be done! But don't relax quite yet, because you're not going to like what I've got to tell you. The castle might be the highlight, but so far you've only seen a fraction of what Xàtiva has to offer. Take a quick siesta, have a cup of coffee, bang out a line of coke, whatever you need to do: you've still got a long day ahead of you.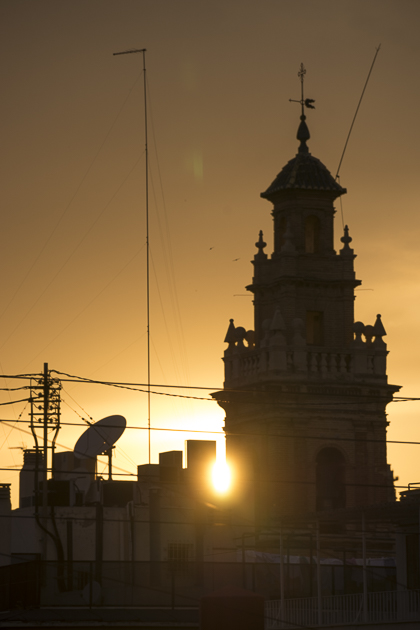 Pack the bags, turn off the lights, shut the door, hail a taxi, shed a tear… and say goodbye! After five years of constant travel, we've become quite adept at the Departure Dance. But this time, there was a twist. Valencia has long been our adopted home, and this year we finally made it official by buying an apartment. We know we'll be back soon, and that makes this departure a lot less melancholy.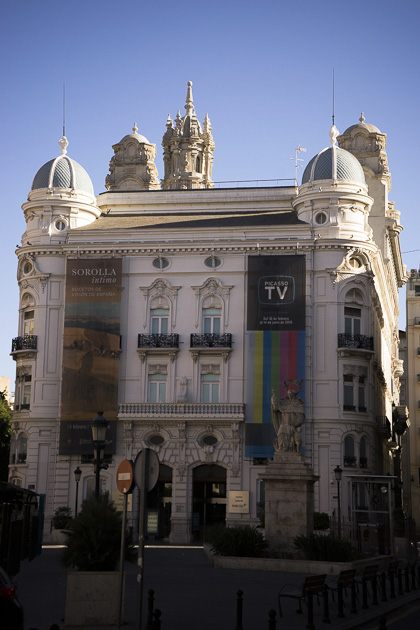 Housed within a stately, 19th-century palace in the neighborhood of La Xerea, you'll find one of Valencia's premiere private art institutes. The Centro Cultural Bancaja hosts long-running exhibitions which tend to focus on Spain's most famous artists.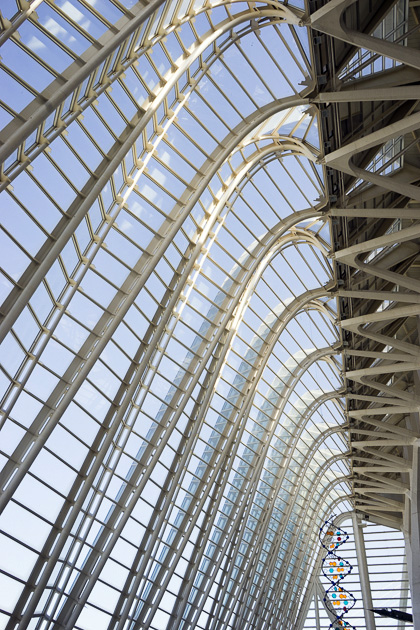 Housed in the dried-out skeleton of the world's biggest whale, the Prince Felipe Science Museum is worth visiting primarily for the other-worldly architecture of Santiago Calatrava. A joint ticket will allow you to check out the exhibits here, and catch a show at the IMAX theater in the nearby Hemsiferic.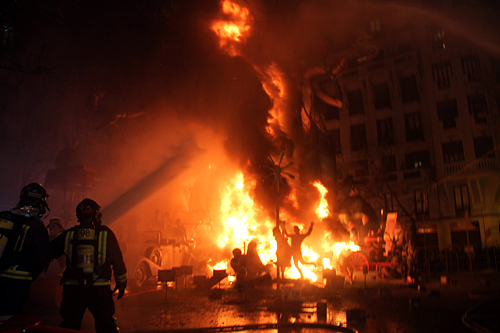 Every year, regular life in Valencia comes to a screeching halt, as the city gives itself over to Fallas: a spectacular celebration of art, light, noise and fire that runs from the end of February to March 19th. It's a festival unlike any other, and comprises so many different elements that we felt a concise explanation might in order. What is Fallas, exactly?