For 91 Days,
we explored sunny Valencia, home of paella and the third-largest city in Spain. We already knew Valencia well… in fact it's our adopted home, and the place we return to whenever we're taking a break from traveling. Whether you're planning your own journey to Valencia, or are just interested in seeing why we chose to make it our permanent base, our articles and photographs should help you out. Start
at the beginning
of our adventures, visit our
comprehensive index
to find something specific, or choose one of the articles selected at random, below: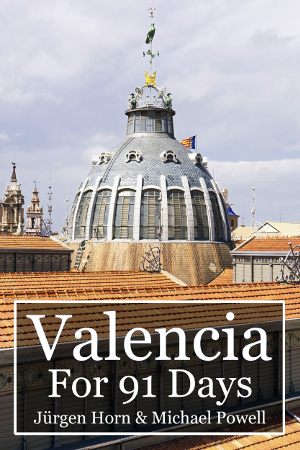 There's not a city in the world Jürgen and I know quite so well as Valencia. We lived here for years before starting our travel project, and should there ever come a day we're ready to settle down, it's to Valencia that we'll return. We figured our favorite city on Earth deserved the full attention of our blog, so we spent 91 days seeing the sights as though we were newcomers.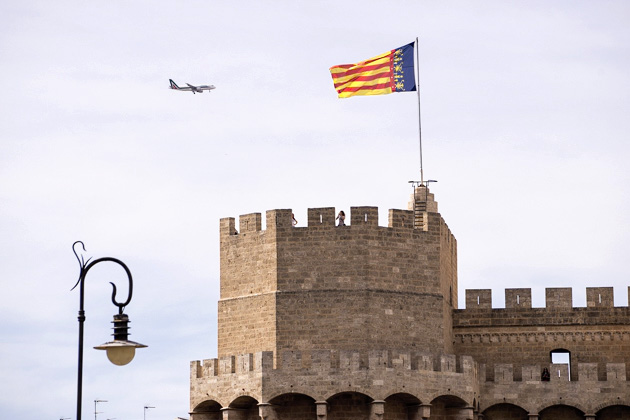 From train and plane, to bus and bike, there are a number of ways to get to Valencia and travel around once there. The following is a quick rundown of what you need to know about transportation in Spain's third-biggest city.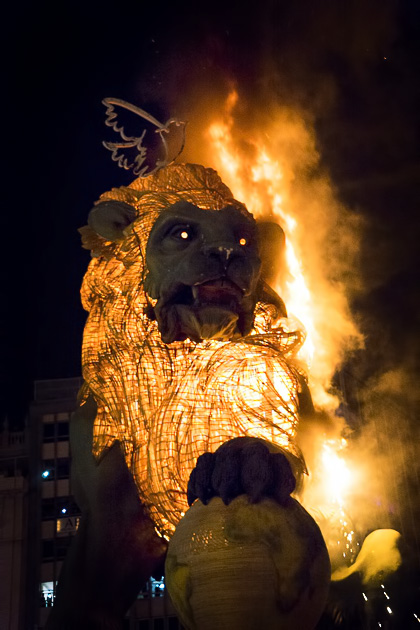 Beginning at midnight on March 19th, the festival of Fallas reaches its fiery, conclusive end with the Cremà, when all of the giant monuments go up in flames. It's a darkly beautiful, and emotionally-charged event, which leaves the city in a state of semi-shock.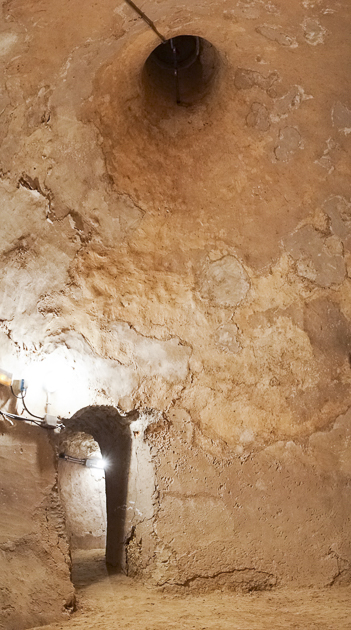 Burjassot is just to the north of Valencia, close enough to be connected via tram. The town's defining symbol is its Patio of Silos, where Valencia's grain was stored for centuries, and which was later used as a refuge during the Spanish Civil War. We showed up for a tour, shortly after the historic silos had been opened to the public for the first time.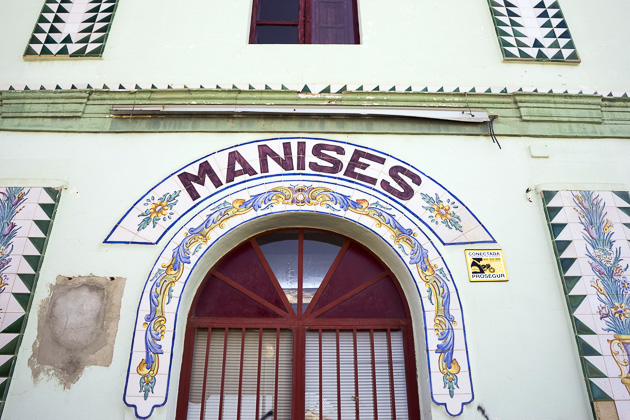 Today, the town of Manises is best known as the location of Valencia's airport, but that hasn't always been the case. For centuries, the name Manises had been synonymous with "ceramics." We spent a day in the town, learning about the industry which has long fueled its economy.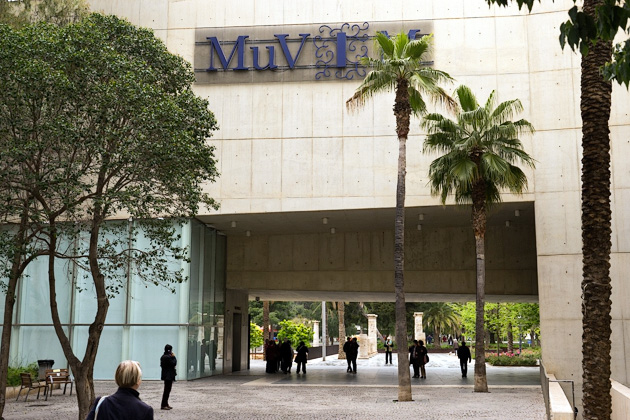 The MuVIM, or Museu Valencià de la Il·lustració i la Modernitat, is located in the park where the city's first public hospital was built, in the 14th century. Today, the municipal library occupies the former hospital building.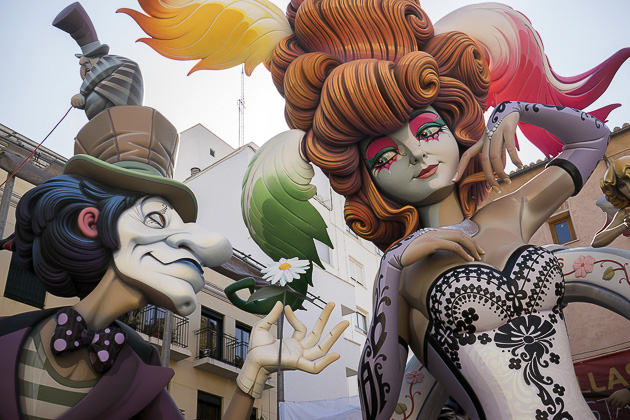 During Fallas, approximately 600 monuments are constructed around the city, but the best are in a category called the Sección Especial. In 2015, we visited all twelve monuments in the top section. Considering how much time and effort the artists put into them, it seemed like the least we could do. Here are the top six, in order of how they finished in the official competition.