For 91 Days,
we explored sunny Valencia, home of paella and the third-largest city in Spain. We already knew Valencia well… in fact it's our adopted home, and the place we return to whenever we're taking a break from traveling. Whether you're planning your own journey to Valencia, or are just interested in seeing why we chose to make it our permanent base, our articles and photographs should help you out. Start
at the beginning
of our adventures, visit our
comprehensive index
to find something specific, or choose one of the articles selected at random, below: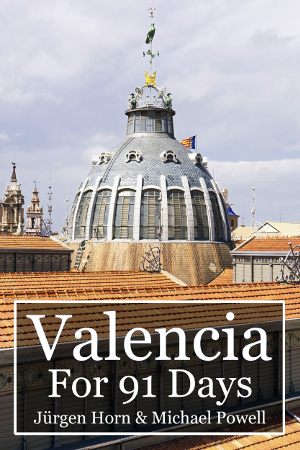 There's not a city in the world Jürgen and I know quite so well as Valencia. We lived here for years before starting our travel project, and should there ever come a day we're ready to settle down, it's to Valencia that we'll return. We figured our favorite city on Earth deserved the full attention of our blog, so we spent 91 days seeing the sights as though we were newcomers.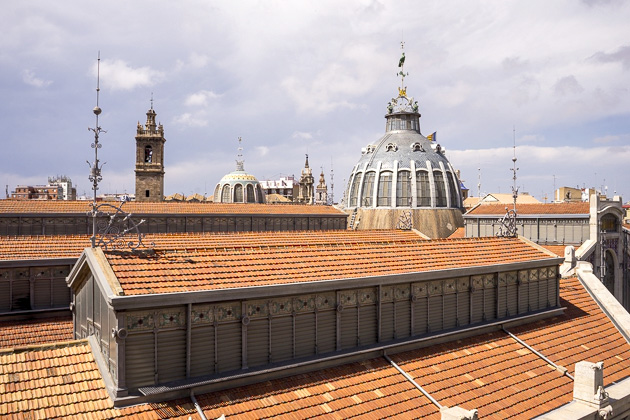 With hundreds of stalls selling fruits, veggies and meat, Valencia's Mercado Central is among the largest fresh food markets in Europe. And although it has become one of the city's principal tourist attractions, it's remained popular among locals as well, many of whom do their everyday shopping here.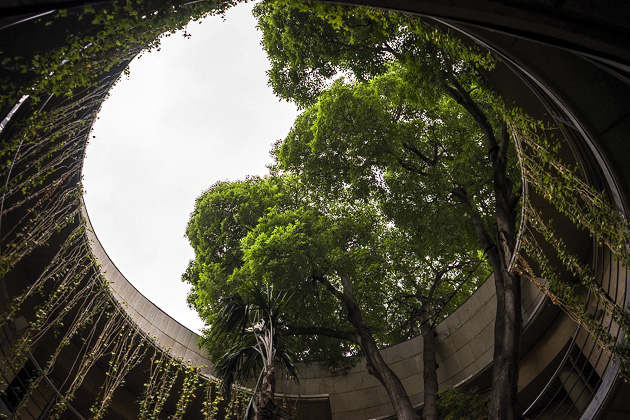 Valencia's botanic garden has a history dating back to the 16th century. Home to thousands of species of plants, and nearly as many cats, the garden is one of the city's most relaxing corners.
One of the most important events of Fallas is la Ofrenda, when tens of thousands of traditionally-clad falleros and falleras converge on Valencia, bearing flowers for the massive wooden figure of Our Lady of the Forsaken in the Plaza de la Virgen.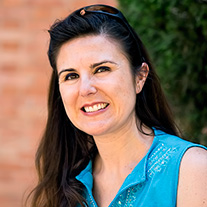 Armed with a pen, paper and a list of questions, we set out into the streets of Valencia to meet some locals. As we suspected, this turned out to be a simple task. Valencians practically live outdoors, especially during the summer, and are friendly and approachable. Almost every person we stopped was happy to take a few minutes out of their day to answer our questions.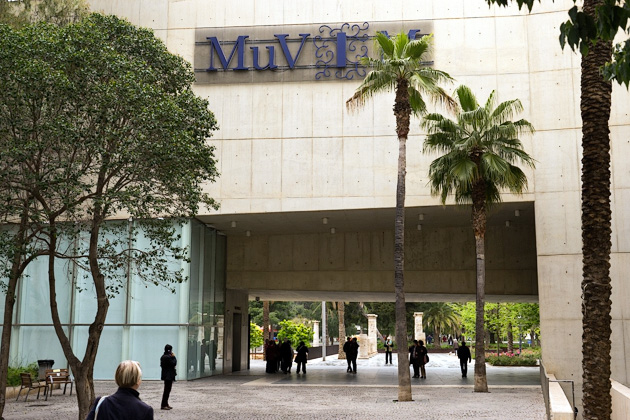 The MuVIM, or Museu Valencià de la Il·lustració i la Modernitat, is located in the park where the city's first public hospital was built, in the 14th century. Today, the municipal library occupies the former hospital building.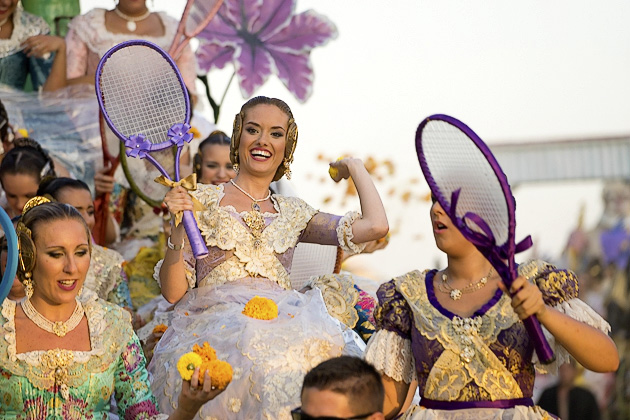 The Feria de Julio has been celebrated in Valencia since 1871. With open-air cinema, concerts, fireworks and more, this month-long festival is an attempt to convince residents to remain in the city during the sweltering summer. The feria's closing act is the Batalla de Flores, or the Flower Battle.