For 91 Days,
we explored sunny Valencia, home of paella and the third-largest city in Spain. We already knew Valencia well… in fact it's our adopted home, and the place we return to whenever we're taking a break from traveling. Whether you're planning your own journey to Valencia, or are just interested in seeing why we chose to make it our permanent base, our articles and photographs should help you out. Start
at the beginning
of our adventures, visit our
comprehensive index
to find something specific, or choose one of the articles selected at random, below: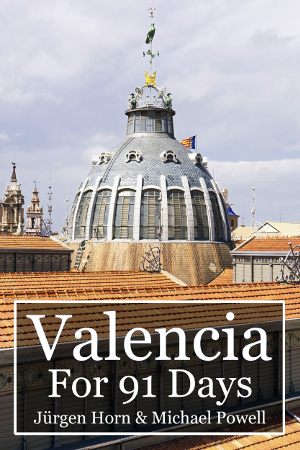 There's not a city in the world Jürgen and I know quite so well as Valencia. We lived here for years before starting our travel project, and should there ever come a day we're ready to settle down, it's to Valencia that we'll return. We figured our favorite city on Earth deserved the full attention of our blog, so we spent 91 days seeing the sights as though we were newcomers.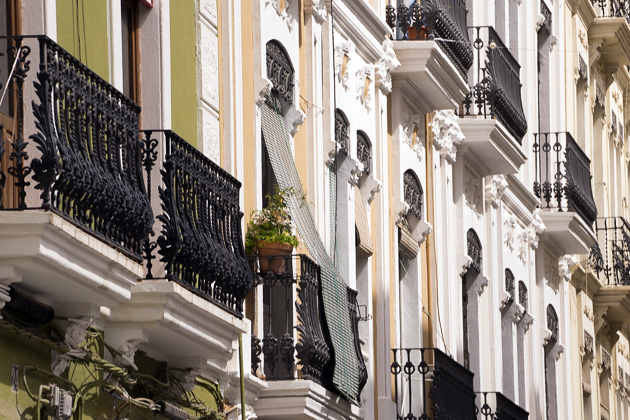 Southeast of the historic center, Ruzafa has long been known as Valencia's multi-cultural mixing pot. And in recent years, it has indisputably become the city's hippest neighborhood, with an eclectic and ever-changing variety of popular clubs, retro bars, trendy restaurants, vintage shops and offbeat bookstores.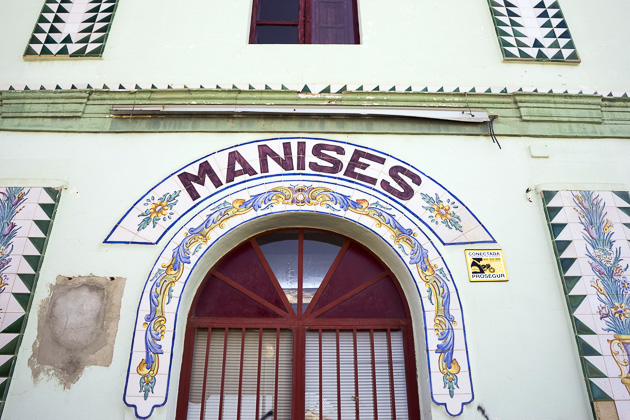 Today, the town of Manises is best known as the location of Valencia's airport, but that hasn't always been the case. For centuries, the name Manises had been synonymous with "ceramics." We spent a day in the town, learning about the industry which has long fueled its economy.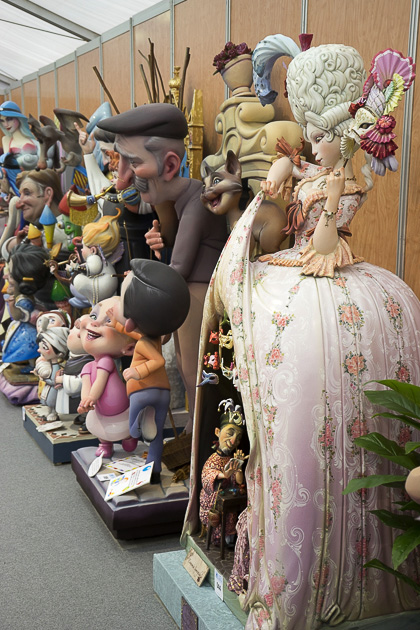 Before they're placed within their Falla, the best ninots from every Fallas commission are displayed in the annual Exposición del Ninot at the Museum of Science. Like so much at Fallas, this is a competition… and from the ninot's point of view, the prize is of utmost importance. The best one, as chosen by the general public, will be spared the flames of the Cremà.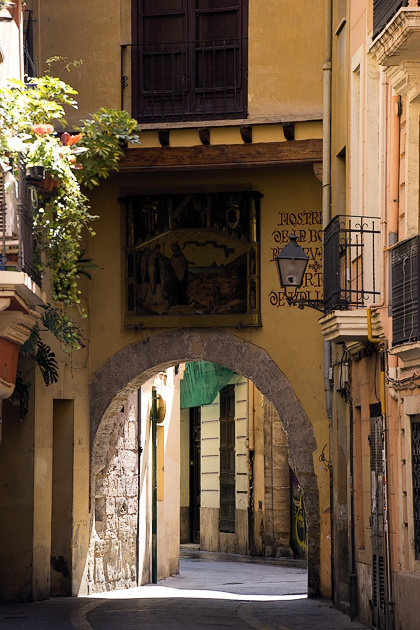 A tangled web of streets, alleys and plazas, El Carmen has largely shaken off its seedy past to become Valencia's most famous neighborhood. For many, El Carmen is the city; when you "go downtown," this is where you generally end up. With hip restaurants, cool shops, insane street art, excellent museums, and an eclectic mix of people milling about its plazas, El Carmen is beautiful, strange, and occasionally sketchy, but it's never boring.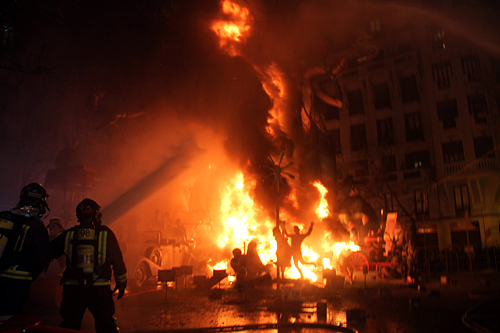 Every year, regular life in Valencia comes to a screeching halt, as the city gives itself over to Fallas: a spectacular celebration of art, light, noise and fire that runs from the end of February to March 19th. It's a festival unlike any other, and comprises so many different elements that we felt a concise explanation might in order. What is Fallas, exactly?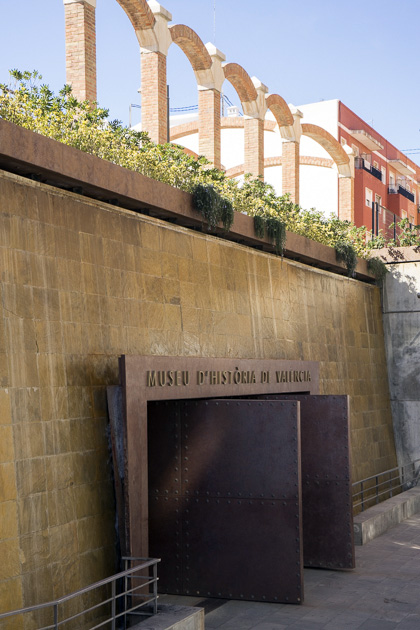 Before cobbling together our concise history of the city, we decided to refresh our knowledge at the Valencian History Museum. Housed inside an old cistern, this museum takes visitors on a comprehensive tour from the days of the Romans to Francisco Franco.