"Foc" is Valencian for "Fire," but you'll be forgiven for screaming out a similar-sounding English word while watching either the Cabalgata de Foc (Parade of Fire), or the Nit del Foc (Night of Fire). Because these events are foc-ing insane.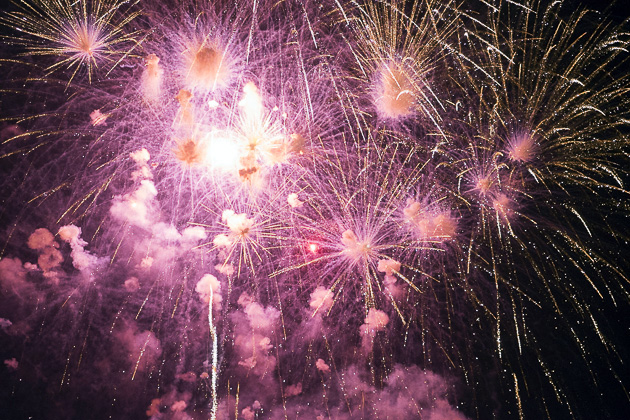 The daily 2pm mascletàs are not the only fireworks of Fallas. On the 15th, 16th and 17th, there are more conventional shows over the Turia River around the Puente de las Flores, and Valencia's brilliant "Night of Fire" is on March 18th. The Nit de Foc doesn't get started until 1:30 in the morning, but it's worth staying up for. Valencians seem to be night owls; tens of thousands usually attend this colorful display of cutting-edge fireworks.
Fallas 2015 saw some bad weather conditions, which unfortunately forced the cancellation of one of our favorite events. The Cabalgata de Foc is like the evil twin of la Ofrenda. While the former is all about religion and flowers and children, the Cabalgata is about fire, danger and devils. Wearing demon masks, the marchers (or "arsonists") run around the streets bearing fire-spitting sticks that send sparks flying into the crowd.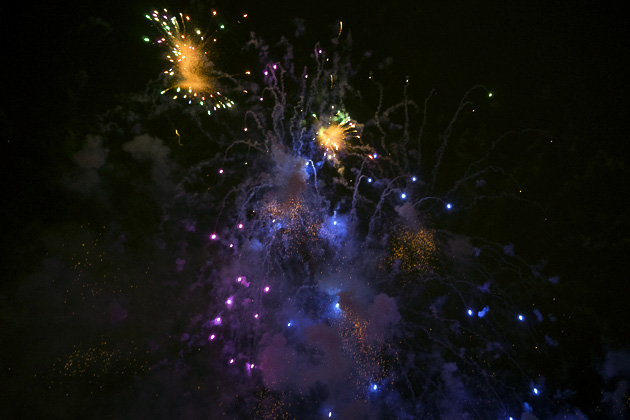 The parade gets started at 7pm in Ruzafa, and ends at the Puerta de la Mar, where there's a brief and powerful fireworks display. This event confirms any lingering suspicions you might be harboring that Valencians are crazy: not only the marchers but the spectators, too. Families are standing on the side of the road, clapping for the Cabalgata, while their kids are drenched in a shower of fiery sparks, as though it was a bunch of confetti.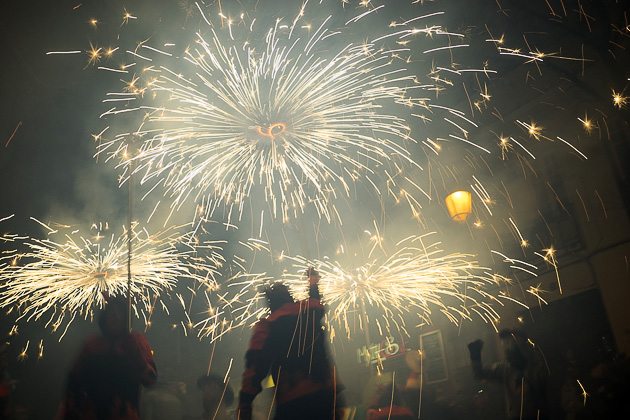 We must be becoming more Valencian, because we also attended a Corre Foc (Fire Run) at Ciscar-Burriana: a Fallas commission in Canovas. Similar in spirit to the Cabalgata, but on a much smaller scale, the fire-spraying participants are constrained to a single street. This event is extremely loud and fairly dangerous. Objectively, it shouldn't even be fun. Really, all you're doing is watching a group of maniacs shoot sparks from the end of sticks. But we love it.